Meet Joe Biden's Science Team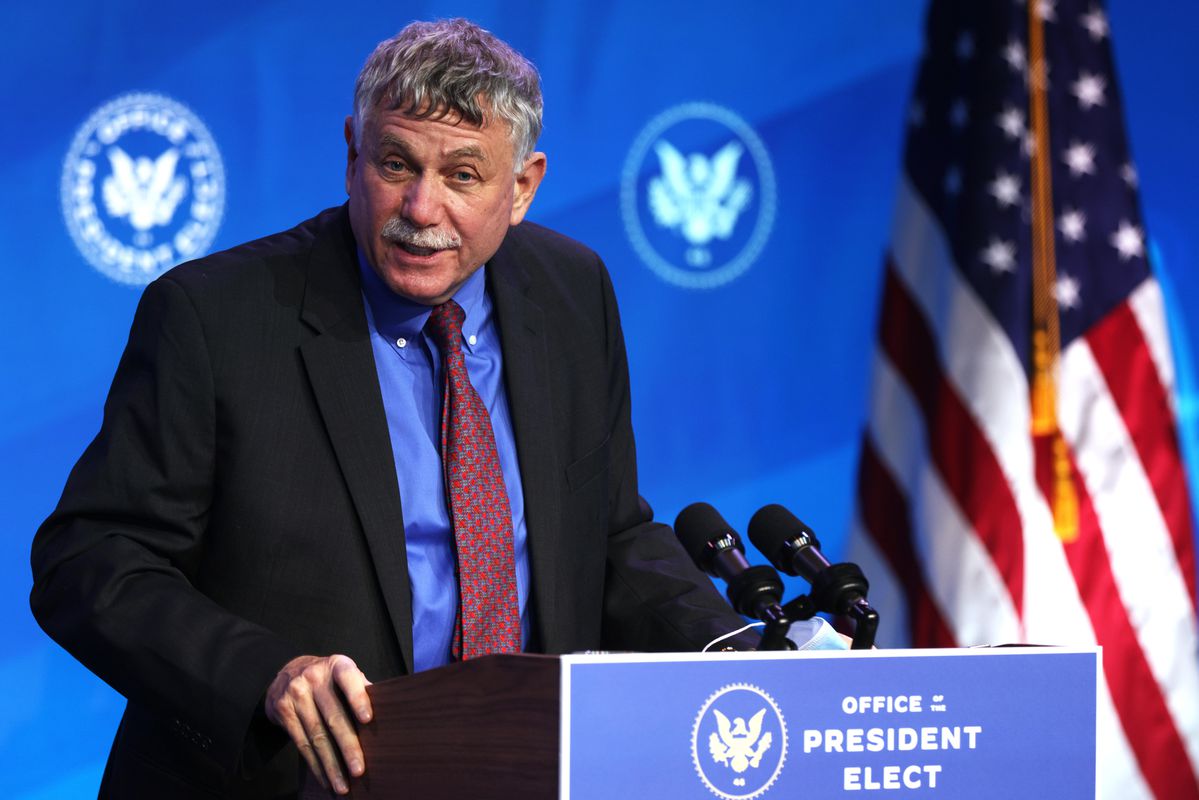 President-elect Joe Biden introduced the lead members of his White House science team on Saturday, saying "These are among the brightest, most dedicated people not only in the country but the world." Here are the seven senior members of Biden's science group, along with brief summaries of their academic credentials.
Eric Lander is Biden's choice to lead the Office of Science and Technology Policy (OSTP) and will also serve as his science adviser, a position that will be promoted to Cabinet status. "For the first time in history, I'm going to be elevating the presidential science adviser to a Cabinet rank, because we think it's that important," Biden said. Of course, that move is also intended to send a larger message to the American people – that science, often disparaged or ignored during the Trump administration, will exert a strong influence on the new administration's policies.
Lander received his Bachelor's degree from Princeton, where he graduated as valedictorian. That was followed by his selection as a Rhodes Scholar, and his completion of the DPhil from the University of Oxford. A distinguished mathematician and biologist, Lander is a member of the National Academy of Sciences and National Academy of Medicine, and has been awarded a MacArthur Fellowship and the Breakthrough Prize in Life Sciences.
Lander is a professor of biology at the Massachusetts Institute of Technology (MIT) and a professor of systems biology at Harvard Medical School. He is the founding director of the Broad Institute, a genomic research center in Cambridge, Mass. He co-chaired President Barack Obama's Council of Advisors on Science and Technology.
Biden picked Alondra Nelson to be OSTP deputy director for science and society. She earned her B.A. from the University of California, San Diego and her Ph.D. in American Studies from New York University in 2003.
Currently, she is the President of the Social Science Research Council and the Harold F. Linder Professor at the Institute for Advanced Study in Princeton. She held previous academic and administrative appointments at Yale and Columbia.
Nelson serves on the boards of several scholarly organizations and foundations. She has been elected to the American Academy of Arts and Sciences, the American Philosophical Society, and the National Academy of Medicine.
Maria Zuber and Frances H. Arnold will serve as co-chairs of Biden's Council of Advisers on Science and Technology.
Arnold earned her B.S. in Mechanical and Aerospace Engineering from Princeton University and her Ph.D. in Chemical Engineering from the University of California, Berkeley. She is currently the Linus Pauling Professor of Chemical Engineering, Bioengineering and Biochemistry and Director of the Rosen Bioengineering Center at the California Institute of Technology.
In 2018, Arnold became the first American woman to receive the Nobel Prize in Chemistry. Among her professional awards are the Charles Stark Draper Prize from the National Academy of Engineering and the National Medal of Technology and Innovation from President Obama. Arnold was also the first woman to be elected to all three National Academies (Science, Medicine, and Engineering).
Zuber was awarded a B.A. in astronomy and geology from the University of Pennsylvania and an Sc.M. and Ph.D. in geophysics from Brown University.
She serves as MIT's vice president for research and also is the E. A. Griswold Professor of Geophysics at MIT. She oversees MIT Lincoln Laboratory and more than a dozen interdisciplinary research laboratories and centers. She leads MIT's Climate Action Plan. Zuber has held leadership roles on ten NASA missions, including being the principal investigator of the Gravity Recovery and Interior Laboratory mission, which is managed by NASA's Jet Propulsion Laboratory.
Zuber is the first woman to lead a science department at MIT and the first to lead a NASA planetary mission. Her academic honors include membership in the National Academy of Sciences and American Philosophical Society and being a fellow in the American Academy of Arts and Sciences.
Kei Koizumi will be OSTP chief of staff, and Narda Jones will serve as OSTP legislative affairs director.
Koizumi graduated from Boston University with a B.A. in Political Science and Economics. He later earned his M.A. from George Washington University, where he also served as an instructor.
Koizumi has been Senior Advisor for Science Policy at the American Association for the Advancement of Science (AAAS). Under President Obama, he was Assistant Director for Federal Research & Development and Senior Advisor to the National Science and Technology Council at OSTP. He also has served the Director of the AAAS R&D Budget and Policy Program.
Narda Jones graduated from Wesleyan University and then earned her law degree from Brooklyn Law School.
Jones most recently served as the Senior Technology Policy Advisor for the Democratic staff of the U.S. Senate Committee on Commerce, Science, and Transportation. She has also held several senior roles at the Federal Communications Commission.
Previously, Ms. Jones worked at the Minnesota Attorney General's Office and the Minneapolis City Attorney's Office.
Dr. Francis S. Collins will continue as director of the National Institutes of Health. He was appointed the 16th Director of the NIH by President Barack Obama in 2009, and was tabbed by President Trump to continue in that role in 2017.
Collins earned a B.S. in Chemistry from the University of Virginia, a Ph.D in physical chemistry at Yale University and a M.D. from the University of North Carolina at Chapel Hill.
He served a medical residency at North Carolina Memorial Hospital after which he returned to Yale, where he was a Fellow in Human Genetics from 1981 to 1984. He then joined the faculty at the University of Michigan, where his ground-breaking genetics work took off.
Collins is best known for his discoveries of disease genes and his leadership of the international Human Genome Project, which yielded a mapping of all the genes of the human genome. He served as director of the National Human Genome Research Institute at NIH from 1993-2008.
Collins has been elected to the Institute of Medicine and the National Academy of Sciences. He has also received the Presidential Medal of Freedom, the National Medal of Science, and the Templeton Prize.
Biden's science leaders are a distinguished, highly decorated, seasoned group of scientists, researchers, and policy leaders. But hard work awaits them. Their challenges are substantial, as the nation continues to struggle not only with a deadly pandemic but also a reduction in public confidence and trust in scientific knowledge and expertise.
Published at Sun, 17 Jan 2021 16:08:37 +0000