Biden Will Extend Student Loan Payment Pause On Day One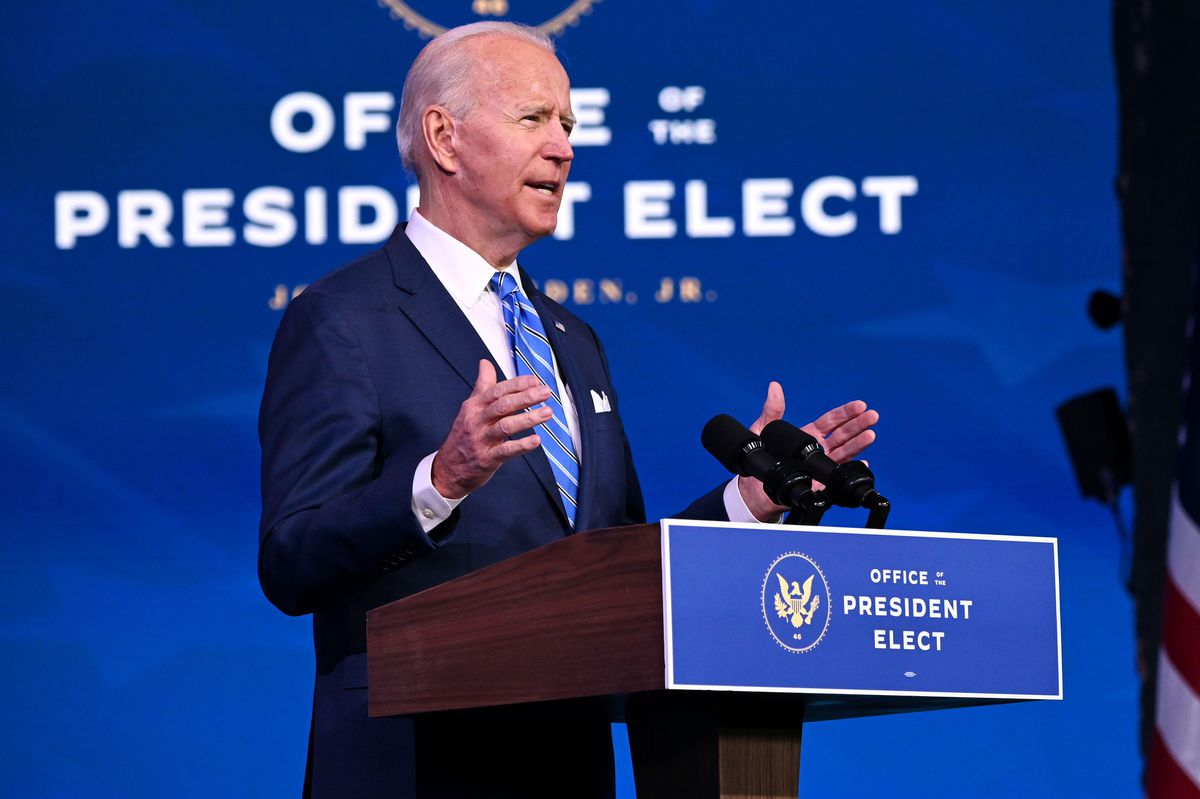 President-elect Joe Biden will be busy on his first day, signing nearly a dozen executive actions just after his inauguration.
According to a memo obtained by Forbes from incoming White House Chief of Staff Ron Klain, Biden will issue these actions to combat four crises: the pandemic, the economic crisis, the climate crisis, and the racial equity crisis. Among the actions includes are re-joining the Paris Agreement, reversing the Muslim ban, and more.
Student loan borrowers will also be happy to see that Biden will "ask the Department of Education to extend the existing pause on student loan payments and interest for millions of Americans with federal student loans."
Payments and interest for federally-held student loans are currently suspended due to the coronavirus pandemic. In March, Congress passed the CARES Act and suspended both payments and interest through September 30, 2020. While House Democrats passed a bill in May that would have extended the suspension for another year, Senate Republicans never considered the legislation.
However, President Trump used executive authority to extend the payment pause twice. The latest extended the suspension until January 31, 2020.
That date is quickly approaching, so many borrowers have wondered if Biden would provide additional relief. The transition had previously said President-elect would extend the pause, but this seems to be the first time it has been officially included in a proposal.
Still, many were upset to see that an extension wasn't listed in Biden's proposal for coronavirus relief that he announced earlier this week. And a number of advocates and borrowers were dismayed that the President-elect didn't include any student debt forgiveness in his proposal, though he has said he would call on Congress to provide $10,000 in student loan forgiveness to provide relief for borrowers.
But many are pushing Biden to use executive authority and provide up to $50,000 in student debt forgiveness, a plan initially proposed by Senator Elizabeth Warren. But Biden, who spent the majority of his career in the Senate, has seemed to be leery of that authority and has appeared to defer to Congress on the action.
The memo however does not say how long the President-elect will extend the relief. It is possible he will do it indefinitely until the pandemic emergency is over, but student loan borrowers should stay tuned on January 20th to see what the then President Biden will do. Regardless, borrowers will feel a breath of relief knowing that payments aren't coming due in the next month.
---
Related Readings:
Joe Biden's Plan For Student Debt Cancellation
Stimulus Deal: Stimulus Checks, Unemployment, And Money For Education
Published at Sun, 17 Jan 2021 15:32:27 +0000