What It Will Take – For Your Winning School Elections Next Year
What if you could learn how to take responsibility, find solutions and set an example for others, in your school life itself? You could start your success story for your future career too, by becoming one among the movers and shakers of your school. So, let us share why and how, winning school elections is absolutely essential for you.
Student Leadership
Even today, you may not be able to forget the envy you felt for your class prefect, who wouldn't stop showing off! And,can you ever forget how you were in awe of your house captain who coaxed you to participate in an event.
This is why the 'house' system is an important part of every child's school life. The most common student positions for leadership in schools are the head boy, head girl, house captain, house vice-captains, cultural head and a few more.
School elections for these positions are held with a lot of fanfare, usually as an annual event. This occasion gives all students a taste of our country's democratic process too.
How it benefits you
You cannot ignore the pride and sense of responsibility that comes with being the 'chosen' one; especially in school. It becomes the force that instills leadership qualities for life.
By being a part of the student council you will be able to connect better with other students, teachers and school principal staff.It is also a platform where you as a senior student can bond with your junior schoolmates regularly.
This is an excellent lifetime opportunity to discuss, organise school programmes and compete with your fellow students with a healthy spirit – all within your school family.
By taking up school leadership roles, you are sure to build strong characteristics that will help in your professional life too – which are:
Confidence

Decision making

Connect with people

Learn from real life challenges

Ready to lead in future
Winning student elections
Many of you may recall the time you volunteered for a school collection initiative, or organised an activity for your class. We know how crazy it must have been for you to convince your friends and others around to do something for you.
To be able to win, and even contest for the school election in the first place you need to ensure working on some qualities. So get ready to ace the voting outcome this year. We share with you tips that will get you leading from the front.
1. Art of Public speaking
This is the topmost requirement! We know you have heard this many times previously. But this skill can never be too much.
You may be witty, and talk well in your friends group or classroom. But that won't be enough to address the whole school. You need to ensure that your speeches and debates make the right impact..
So make sure you work on the clarity, confidence, and delivery that is needed to be an influential speaker.
Are you all set and ready to give your talk? One of the most successful ways students have strengthened their public speaking skills is through the 'Chatterbox' programme.
Make sure you know more about the art of public speaking.
2. Demonstrate leadership
Be the one to take the initiative. It could be the everyday issues that children face in the school, building awareness to save energy in the campus, or just about anything else that needs to be done for a bigger good.
You can become a natural leader when you learn from one. Keep searching for young leaders like Greta Thunberg or Licypriya Kangujam – it's sure to inspire you.
3. Have a sense of responsibility
The sense of responsibility sets apart the greatest leaders from the usual. This quality should be the driving force behind your wanting to be the face of students.
4. Be a team worker
One needs to work with the rest of the elected student team to get any idea implemented. At the end of the day students are elected for the students – by the students. So you need to work with everyone closely.
5. Be able to motivate and influence others
This is the trickiest part of any leadership role. It's easier to tell others what to do. But to inspire them to do it, by their own will, requires you to be good at connecting with them. For this you will need to trust others and see that they benefit personally while doing any work for you.
6. Accept the failure and share the success
This is the ultimate achievement of your school leadership. You need to accept unfavourable outcomes of any initiative, gracefully. On the other hand, if it is successful, ensure that you give due credit to everyone who was involved in the effort.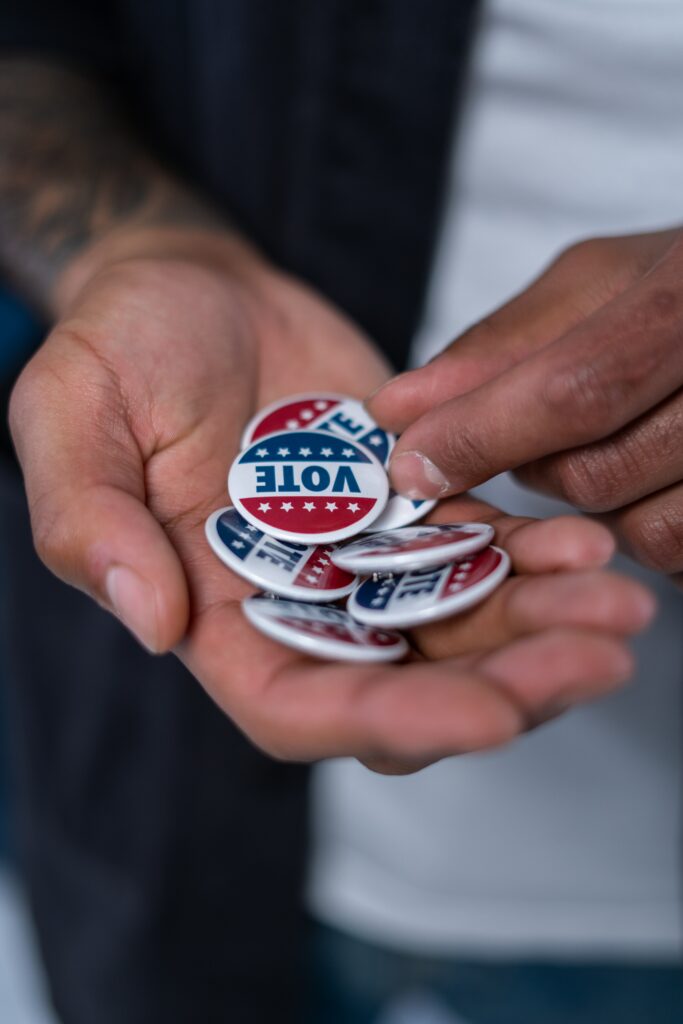 Ride over the anxiety
Calm your nerves and put your speech anxiety to rest as we have some tips to help you become that house captain; or even the head student of the school with ease!
All you need to do is speak and present yourself confidently. It's the only reason one will vote for you.

Be genuine. Mean what you say, and do everything as you promised.

Respecting other competing candidates will help you focus on your talk – hence keeping speech anxiety at bay.

Stay connected with your classmates and juniors regularly for campaign plans. Practice speaking in front of them and rule out speech anxiety for good.

Remember, the school is one. So don't think only for your house or unit – think for all.
It is after all your own school that you will be contesting in. So chill, you can actually chatterbox your way through it!
It's very easy to Imbibe these ideas and make them a natural personality trait. Start working with fervour on these tips for winning student elections.
Well then, congratulations to you in advance!
You can ensure participating and winning school elections for yourself, by speaking to one of our expert counsellors.
Get started on winning
Published at Mon, 01 Feb 2021 12:41:06 +0000