Weeks Become Months: Teaching During a Pandemic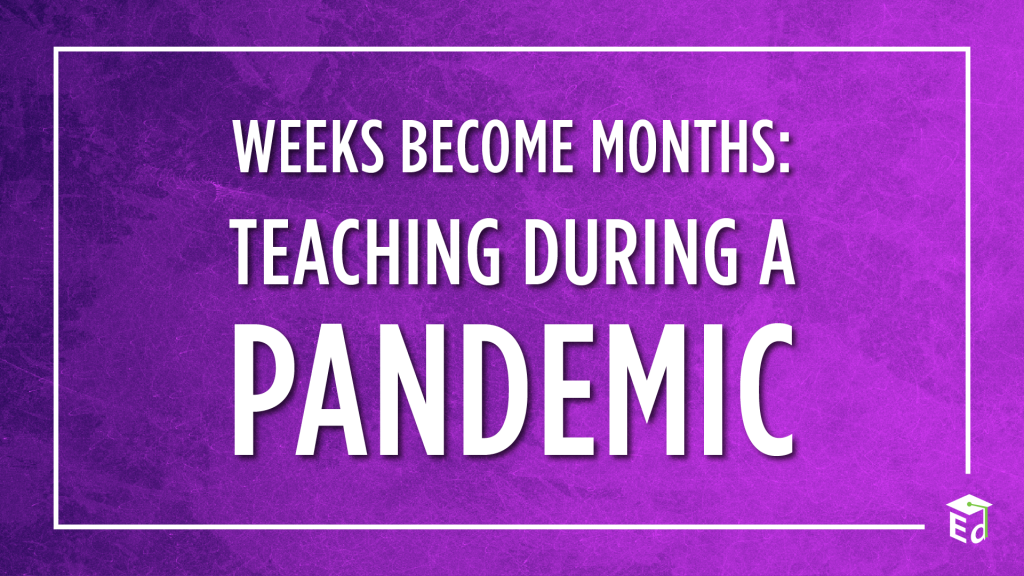 In March of 2020, I said, "See you on Monday" to my students on what I believed to be an ordinary Friday, albeit a Friday the 13th. That would be the last day I would see them for months. There was a period of uncertainty as everyone grappled with our new reality. The unadulterated meaning of pandemic, hit fast and hard. 
After weeks of educational triage, sending emails and hoping that students would tune into our online classrooms, the 2019-2020 school year ended with only a brief respite before the next school year began. March to May was rough, but how could we learn from what didn't work during "quarantine teaching?"  How do we uphold educational integrity while still acknowledging that we are in the midst of a global pandemic and a fragile time socially and politically? The weeks separating school years were filled with questions like these. So many things left unanswered as the world we lived in was in flux.
Educators had to come up with answers and solutions. 
Mission High School sits in the heart of downtown, and to the casual observer, it's just a small urban school. What makes Mission unique is that every student and many of the staff members are in drug and alcohol recovery. The disease of addiction isn't punished or stigmatized. Mission is a place for a second chance. A rigorous, comprehensive high school, that also supports the recovery process by embedding services, tools, and support into the day-to-day learning Mission, like all other schools we were about to face some expected challenges when it came to supporting our students academically and in their recovery. 
We thought long and hard about what it looks like to support students through virtual learning and virtual recovery. At the end of the day, we knew that the "Four Agreements" that we follow at school would be vital to our success: 
"Be Impeccable with Your Speech": Communication is key. Normalize asking for help, and know that everyone, adults and kids alike, are struggling in one way or the other. This applies to life in the age of corona, and far beyond. 
"Always Do Your Best": Give grace and accept that in these crazy times, everyone's best may look a little different. Hitting mental capacity is real and should be acknowledged as such.
"Don't Take Anything Personally": Everyone becomes overwhelmed. For some, distance learning wasn't working. Some kids didn't turn on cameras. Some became chronically absent. We needed to understand that "meeting them where they are" was more important than ever.
"Don't Make Assumptions": That rockstar teacher may be grasping at straws. That first-year teacher might have digital learning in the bag. Some kids were thriving, some struggling. We need not only support one another but talk to each other. No curriculum or standards will be lost by taking the time to ask, "How are you?" and really mean it.
So, here we are, a mere five weeks away from the finish line – the end of the school year. We were excited to welcome Mission High School students back into our school buildings on April 6, 2021. And while many are back for in-person instruction, some have chosen to remain online. The kids are adjusting to the newest new way of doing school. "Zoomies" and "Roomies" are the new normal, and educators, like always, are making this bump in the road smooth again. 
Stacey Dallas Johnston has been teaching in the Clark County School District in Las Vegas, NV since 2001. Currently at Mission High School, Mrs. Johnston teaches English, Creative Writing, and Mythology. As an arts integration advocate and a champion for all types of learners, Mrs. Johnston is an inductee into the Clark County School District's Excellence in Education Hall of Fame, and has been an active leader in her school, district, and state. Mrs. Johnston is currently a 2020-2021 Teach Plus Nevada Ambassador, and a NV Succeeds InspirED Global Fellow. Focused on equity, inclusion, and making sure that all students have rich educational experiences has driven Mrs. Johnston's work for the past 20 years.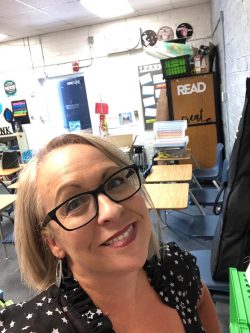 Published at Thu, 06 May 2021 13:32:08 +0000
Article source: https://blog.ed.gov/2021/05/weeks-become-months-teaching-during-a-pandemic/