U.S. Department of Education Releases Digital Learning Guides for Teachers and School Leaders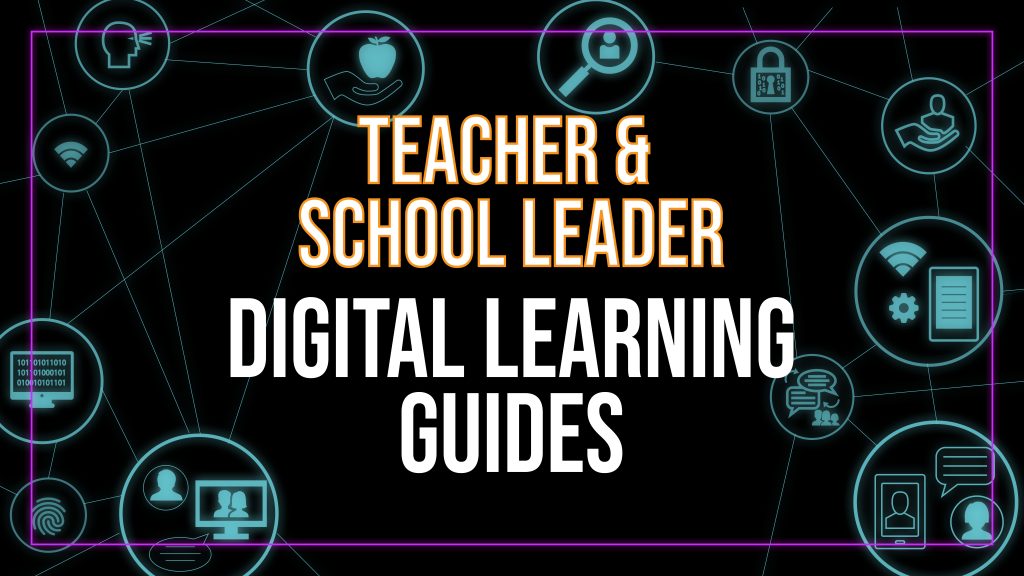 The U.S. Department of Education is excited to announce the release of two new resources that help teachers and school leaders meet the needs of their students by using thoughtful and creative digital learning experiences. The Teacher Digital Learning Guide (Teacher Guide) and the School Leader Digital Learning Guide (Leader Guide) are designed to provide educators and leaders resources as they use digital tools to better help students learn.
Students rely on technology especially when learning in virtual, hybrid and limited school opening environments. These guides provide strategies to help teachers and leaders effectively use digital learning strategies both inside and outside the classroom. Teachers and leaders may also use the information in the guides to support parents and families, as they navigate learning from home.
The Teacher Guide includes insights on ways to meet the individual needs of students by using educational technology (EdTech), promoting personalized learning, and embracing professional development opportunities. The Leader Guide provides suggestions to school leaders on developing a vision for digital learning and to help consider, plan, fund, implement, maintain, and adapt learning programs designed to best serve and empower students of all abilities.
The guides discuss topics including:
Serving the unique needs of each student by leveraging EdTech to implement personalized learning. This includes a discussion on how teachers and leaders can support student engagement and design meaningful assessments in a digital learning environment.
Developing and maintaining a digital infrastructure that supports students and teachers with the successful implementation of digital tools. This includes information about access to the internet, selection and maintenance of EdTech and devices, and protecting student privacy and security.
Fostering collaboration and communication between teachers and the parents and families of their students, as the primary educators of their children. Digital tools allow new ways for students, teachers, and families to connect with one another and to share best practices which promote student achievement, proper care and maintenance of devices, online safety, digital citizenship, screen time practices, and student health and wellness.
Prioritizing professional learning for teachers that promotes the on-going acquisition of EdTech teaching skills to benefit their students. This includes a discussion on identifying professional learning opportunities, fostering collaboration, and providing access to shared resources to create an environment of quality instruction, learning, and assessment.
The Department created these guides with the contributions and feedback from digital learning experts including researchers, educators, and school leaders. These publications are a companion to the Parent and Family Digital Learning Guide that was released last October (a Spanish translation is also available here).
To access all three guides, please click here.
Published at Fri, 15 Jan 2021 18:57:00 +0000