The Oxford Royale Summer School Program- All You Need To Know
Summers!
Early mornings, warm afternoons, and a breezy evening that always takes long to completely fall upon us. That's basically the entire season in a nutshell. 
Summers have always been the same. Well, now that we are starting to take notice. ?
However, what has changed over the years is our utilization of the season. A while ago, it used to be summer camps, early morning and afternoon cricket matches, long trips to our favorite places.
Eventually, a period of 50-60 days was divided into 2 phases. The first phase always had to be intact, because of popular opinion of course; the fun and merrymaking. The second phase was always reserved for learning something new. 
Most students were absolute naturals when it came to the first phase. Confused between many? Well, do them all. As simple as that!
The dilemma always resided in the second phase. The major reason being with so many options and each of them demanding so much of your time. Basically only one is up for grabs. Of course, no one wants to get overburdened. 
Choosing the ideal summer course
Here's where the complications arise. Which summer course to choose?
Some of the most popular ways students choose summer courses for themselves:
The one my relatives suggest.
My best friend has chosen this course, no second thoughts in my head.
My senior suggested this course, it must be solid.
This is a popular course, everyone's doing it.
Probably the unlisted reason you are thinking of right now. 
Consequently, owing to the lack of clarity 4 out of 5 students end up choosing an irrelevant course. Of course, most of them put in their 100% dedication and effort. But sadly, the only thing they get out of it is a certificate. A certificate placed on a page no admission board or recruiter turns to and eventually gets locked away in an old briefcase.
Well, you could also be 99% accurate with your calculations. In that case,  here's a checklist  to go through:
Is the course relevant to my aspirations?
What's the immediate benefit I'm going to get out of it?
Will the name on the certificate hold enough weightage?
(In that order)
While you are still evaluating your options, I am almost certain that what I have in the bank to offer is going to soar across all the points in the above-mentioned checklist. 
And with schools closed and the country on the verge of yet another lockdown, the course will play a significant role in developing your career graph. Not just stabilize it from the various impacts.
Presenting the Oxford Summer Course.
Let's go through the program in detail.
The Oxford summer course is presented to you by the Oxford Royale Academy in partnership with Univariety.
An online summer course where you can take the biggest leap of your life, all in the span of this summer. The Oxford summer course features some of the World's finest institutes. Oxford, Cambridge, and Yale,  where you can study career-related subjects.
A once in a lifetime opportunity where you can walk in the footsteps of giants.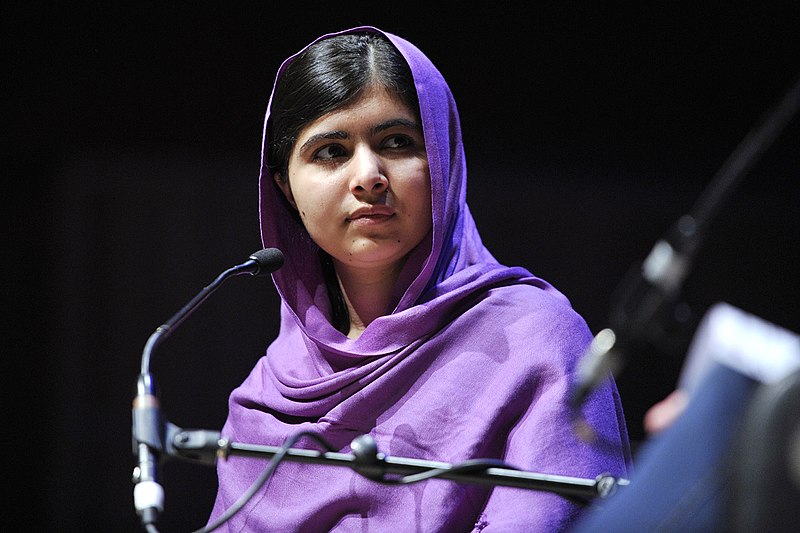 Malala Yousafazai
World leaders Bill Clinton, Nobel Prize winners such as Malala Yousafazai, being a few to name. And all the while making new friends, having great fun. Right from the comfort of your home.
In the Oxford summer course you will get to learn from the world's finest tutors letting the dreaming spires of Oxford, and the willows of Cambridge revitalize your mind.
So, without a moment's delay, let's go through the courses on offer.
For the ambitious teenager in you, the Oxford summer course offers all the world-class small-group tuition, the international collaboration, and the enrichment you would expect from the Oxford Royale Academy.
In the Oxford summer course students from age 13-18 have the opportunity to step away from the everyday and immerse themselves in 10 different passions:
1. Business & Enterprise.

Do you want to learn how to launch a successful company?
The Business and Enterprise course will give you the skills to become a groundbreaking entrepreneur. Furthermore, you'll gain the skills to successfully create and manage your own business or product. With the Business and Enterprise course in the Oxford summer course, you'll learn how businesses work in international environments, and develop a strong knowledge of business, finance, and marketing. 
Join the Business and Enterprise Summer School and make your business dreams a reality.
2. Economics
Gain a powerful knowledge of economics for your career, with the Economics Summer School in Oxford summer course.

With the program, you'll develop a strong economist mindset, with the skills to analyze data and make predictions about economic trends and the future. Get to grips with micro and macroeconomics, and understand how economics relates to individuals, as well as the bigger picture. Additionally, learn to analyze which countries and industries have the best economic models, and use these skills to excel in any economics-based career.

Join the Economics Summer School in Oxford summer course, and gain the skills needed to excel as an economist.
3. Humanities – Politics and International Relations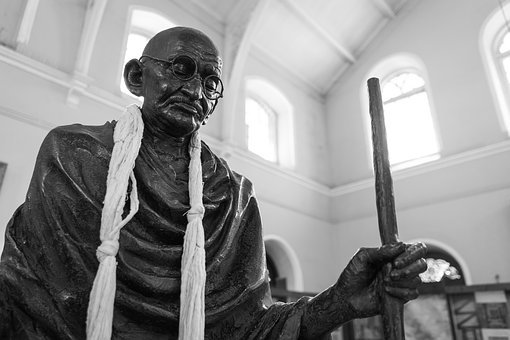 Do you dream of changing the world? Dive into the most urgent global issues today at the Politics and International Relations Summer School.

With the Oxford summer course immerse yourself in the fascinating world of politics and explore the key features of liberal democracy. You'll gain strong critical thinking skills for your studies and career, as you debate issues from human rights to nuclear expansion. Hence, take advantage of the truly international environment as you analyze global issues with students from all around the world, and gain insight into different political systems.
Enroll into the Politics and International Relations course in the Oxford summer course, and become an expert on urgent global issues.

4. Engineering
Wondering what future study or a career in Engineering is like? Join the online Engineering stream in the Oxford summer course, and enjoy a taste of this challenging yet rewarding discipline. 

The online global classroom of budding engineers from around the world allows you to combine your creativity and critical thinking. Get to grips with the branches of Engineering including Civil, Structural and Mechanical Engineering through a series of structured online classes. Furthermore, examine the challenges facing the modern engineer and explore some of the major unsolved problems that contemporary Engineering faces.
Secure your place on the Online Engineering Summer School with Oxford Royale Academy and give yourself a head start. 
5. Law

Do you dream of becoming a lawyer? The Law Oxford Online Summer School gives you a strong advantage in entering the field of law. 
With the Law stream in the Oxford summer course, you'll explore whether you want to pursue law in the future, as you consider fascinating legal case studies and their ethical implications. The Oxford Royale Academy truly international online community will give you strong critical skills for the future, as you communicate with peers all around the world.
Join the Online Law Summer School in Oxford and start your journey in the life-changing field of law.
6. Mathematics

Want to develop and hone your mathematical abilities? The Oxford summer course's online Mathematics course will build on your existing knowledge to help you improve your confidence with all things numerical.

Mathematics is fundamental to a wide range of other subjects and industries. Thus, the course will support you in other studies, whether it's engineering, physics, accounting, or mathematics itself. Not only will you receive an inspiring academic course, but you'll also join our global online classroom, connect with other budding mathematicians and receive guidance and advice from our experts. Additionally, you'll strengthen your existing skills through puzzles, riddles, and strategic mathematical games.

Enroll in the Mathematics summer school, with Oxford Royale Academy and take control of your future.
7. Medicine

Thinking of studying medicine at university and looking for a head start? Medicine is a subject that can lead to many rewarding and successful careers, but it's also extremely competitive.

This course from the Oxford summer course offers a strong overview of the disciplines involved in studying for a medical degree. Furthermore, you'll gain practical experience of what it's like to work as a nurse or doctor, and you'll pick up invaluable skills for future university or job interviews.
Join the online Medicine Summer School, with Oxford Royale Academy, and unleash your academic potential.
8. Science – Chemistry, Neuroscience (Age: 16-18 only), Psychology, Engineering

Want to find the perfect course for you?

Study your own tailor-made course this summer with the Oxford summer course. The course allows you to choose three from a selection of different, cutting-edge subjects in Science. You could explore a subject that you're already interested in, or why not try something completely new? The stream is the most popular Summer School course and it's easy to see why. With small study groups, interactive online workshops, and masterclasses, you'll boost your knowledge and passion for Science.

Join the Science stream in the Oxford summer course, and have the world open up to you.
9. Politics & Leadership – Global Leadership, Politics, and International Relations

Are you the world's next great leader? The Global Leadership course, part of the Oxford summer course, is the perfect way to realize your leadership ambitions. 
With the program you'll develop the core attributes you need to excel as a leader, in any field. You'll gain all the skills of a successful global leader, from analytical prowess and personal skills to managing international teams. With the global Leadership course, you'll be in a great position for university applications and job interviews as you'll spend time refining your interview, presentation, and debate skills. 
Join the Global Leadership Programme Oxford Online Summer School and kick-start your career as a global leader.
10. Social Sciences – Politics and International Relations, Global Leadership, Psychology

So, what does it mean to be social? The Oxford summer course's Social Sciences course ponders this fundamental question.

You will study humans and consider how biological, social, genetic, and cognitive aspects of human nature inform our daily experiences. Furthermore, with Hands-on and interactive, the Human Sciences course enables you to study factors affecting human life, from genetics and evolution through to current sociological tendencies. 
Join Oxford Royale Academy's online Human Sciences Summer School to explore human life.
Well, that's it about the Oxford summer course. With so much time at hand why not utilise it to learn and experience something of the highest order?
Save your career from the Covid fiasco with the Profile Building Program
With 10 amazing courses to choose from, which course would you like to take a deep dive in? 
Let us know in the comments section below.
Got a query?
Reach out to us, and we'll get back to you ?
Published at Tue, 04 May 2021 08:59:29 +0000
Article source: https://blog.univariety.com/oxford-summer-course-a-deep-dive/