Nominate Your Students for CollegePoint

Twitter

Facebook

Linkedin

email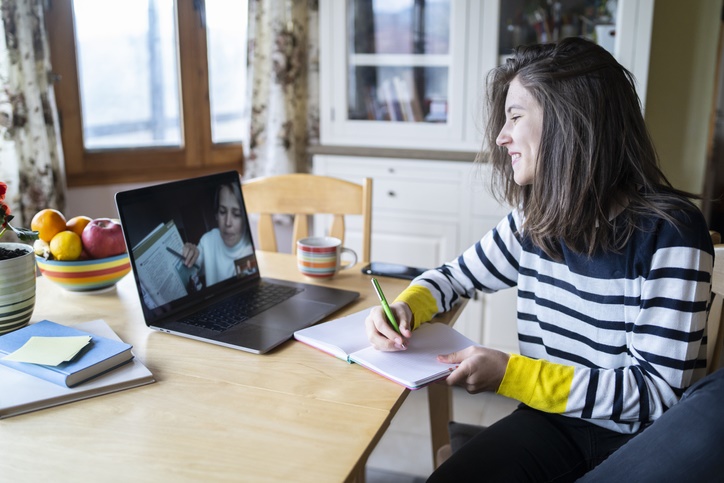 It's a persistent problem: Talented lower-income students are less likely than their peers to enroll at selective colleges.
And amid the pandemic, many students—particularly those from low- to moderate-income families—face even greater obstacles on the journey to higher ed.
For those reasons, Bloomberg Philanthropies' CollegePoint has expanded its eligibility criteria and is calling on counselors, teachers, and others to nominate talented teens in the class of 2022 who would benefit from its free advising program.
Prior to the pandemic, the nonprofit—which provides personal support throughout the college search, admission, and selection process—relied on standardized test scores to help identify students for the program. With fewer students taking the PSAT, ACT, and SAT this year due to the coronavirus crisis, criteria has shifted to include high school juniors who have a GPA of 3.7 or higher and are taking advanced coursework.
CollegePoint, launched in 2014, has counseled over 70,000 students to date with the help of its program partners, including College Advising Corps, College Possible, Matriculate, and ScholarMatch. Participants from the class of 2020 were more likely than their peers to enroll at highly selective schools, which often boast higher graduation rates and provide other benefits to underserved students.
"But without as many students taking standardized admissions tests, we are faced with a dilemma: We can't help students we can't find," said Jenny Sharfstein Kane, with Bloomberg Philanthropies. "We need your help to connect us with the young people in your life who are destined to make a difference."
Learn more about the program and nominate a student.
Mary Stegmeir is a freelance writer and editor. She formerly served as NACAC's assistant director for editorial content and outreach.
Published at Mon, 29 Mar 2021 18:00:30 +0000