MANIPAL ACADEMY OF HIGHER EDUCATION : Eminence and Leadership in Education
(Image credit- KshitizBathwal/ Wikipedia)
What comes to your mind when you think MANIPAL? Well it is MAHE for sure!
An 'Institution of Eminence' that has many firsts to its credit, the Manipal Academy of Higher Education (MAHE) is synonymous with excellence in not one – but multiple disciplines.
Formerly known as the Manipal University, the name MAHE and the glory of its constituent colleges is a tribute to the visionary founder of the university, Dr. TMA Pai.
In the early 1930's Manipal was just a hill with a few houses on it and surrounded by the forests of the Western Ghats. 
The legendary Dr. TMA Pai was a pioneer, and holds the record for establishing the maximum number of educational institutions. He is also remembered by many as the architect of modern Manipal. 
Manipal transformed into a university town and a cosmopolitan centre when Dr. Pai set-up the Kasturba Medical College (KMC) in the early years of the country's independence, 1953.
Soon, the Manipal Institute of Technology (MIT) came into being in 1957 and has been breaking new grounds ever since.
Today there are 31  institutes under the university. Each of them have made a unique identity for themselves, with numerous recognitions – and are a bellwether in their respective fields. 
AWARDS & RECOGNITION:
MAHE was recognised as a deemed university under in 1993 and  is recognised by the University Grants Commission (UGC).
The year 2018 was a proud moment for the university. Of the 800 universities in our country, MAHE was one among the only three private universities to be declared as Institutes of Eminence by the Ministry of Human Resource Development (MHRD), Govt. of India. 
Rankings:
– It has been ranked 8th in the recent NIRF 2020 rankings. 
– The Week, India Today (for the fourth time in a row) and Education World (for the third consecutive year) had ranked MAHE at number one.
– Kasturba Medical College ranks 9th among the country's medical colleges in the NIRF 2020.
– Manipal Institute of Technology was ranked 5th among all Indian engineering colleges in 2019.
– The university has always been among the top 35 in India since the last five years.
–  MAHE's feather in the cap was emerging as the top-ranked private university in India in the Quacquarelli Symonds World University Ranking 2020.
– The university was ranked 17th in India, and 200th in Asia in the the QS University Ranking, Asia 2016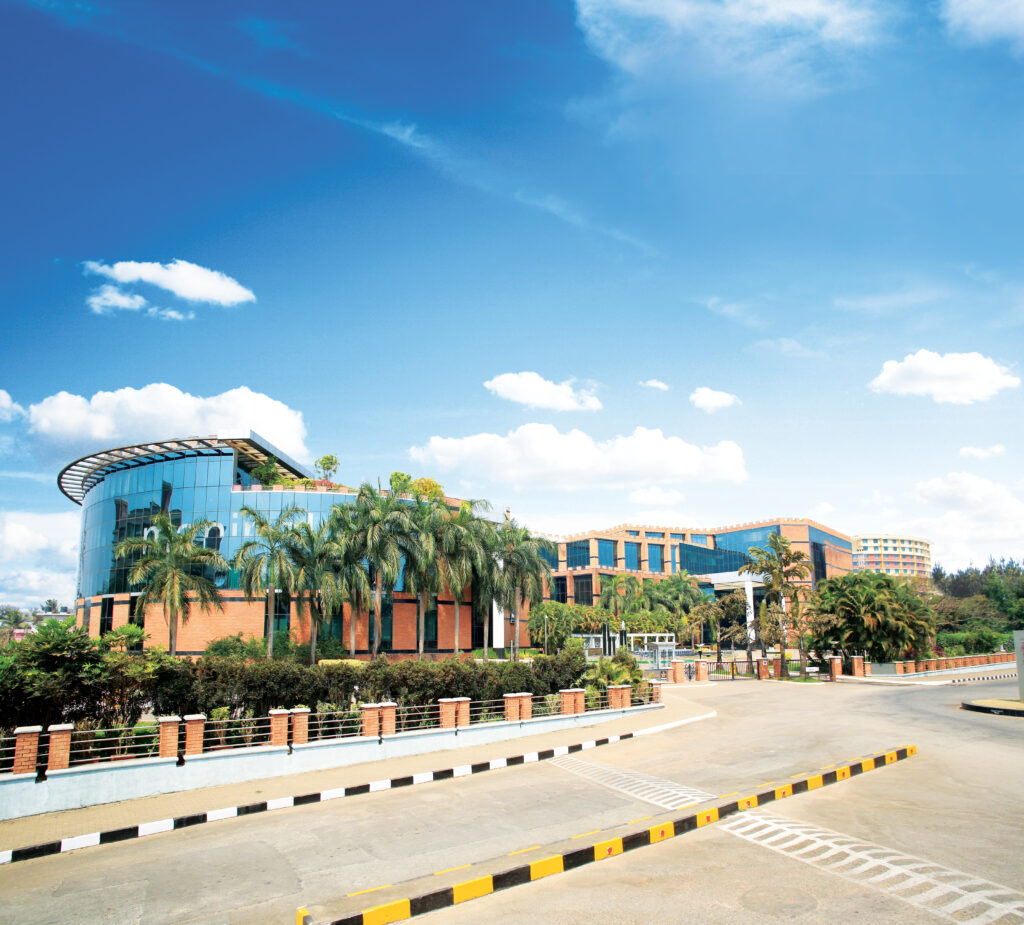 MAHE VISION & MISSION
MAHE has always led the way in human development and established excellence in education; as well as in health care.
It has been MAHE's mission to be the most preferred university of choice for students, faculty and the industry. 
MAHE's  other mission, to be within the top ten of education in
health sciences, engineering and management, fructified when it consistently featured  among the top Indian universities. It claimed its spot among the top ten since the year 2019.
MAHE VALUES
The university takes pride in its values of:
Integrity

Transparency

Quality

Team work

Execution with passion

Humane touch
MAHE LEADERSHIP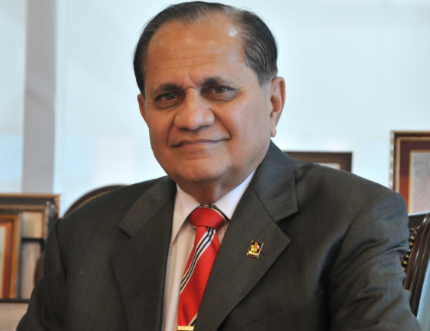 Dr. Ramdas M. Pai, President and Chancellor of Manipal Academy of Higher Education, and Padma Bhushan awardee 2011, shares his powerful vision for the future of MAHE, in these words: 
"In a world of shrinking distances and countries with open borders, Manipal will be recognised as one of the largest global in India. "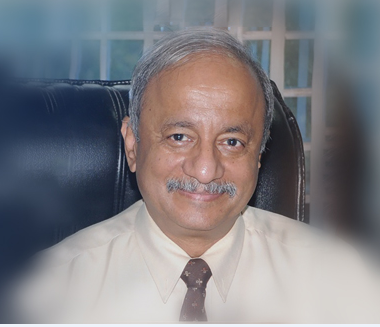 After 38 years of service in the armed forces, Lt. Gen. (Dr.) M. D. Venkatesh assumed the role of the Vice Chancellor of MAHE, in July 2020.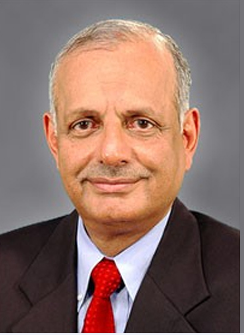 Dr. H.S. Ballal, Pro Chancellor of the university believes that teaching is as much about creation of new knowledge as it is about imparting existing knowledge in textbooks. 
MAHE EDUCATION
MAHE offers over 350 programs across 31 disciplines in its five campuses. The university offers courses in three faculties, which are:
Faculty of Health Sciences
– Covering the streams:
Allied Health, Dentistry, Integrative Medicine, Life Science, Medicine, Nursing, Pharmacy, Public Health, Regenerative Medicine and Virology
Faculty of Science, Technology & Management
– Covering the streams:
Allied Hospitality, Architecture, Atomic & Molecular Physics, Commerce & Economics, Design, Engineering, Hotel Management & Culinary Arts, Information Science, Management, Natural Sciences and Advanced Sciences Communication 
Faculty of Humanities, Liberal Arts & Social Sciences
– Covering the streams:
Arts, Design, Communication, European Studies, Geopolitics, Humanities, Languages, Library Science, Philosophical Arts and Philosophy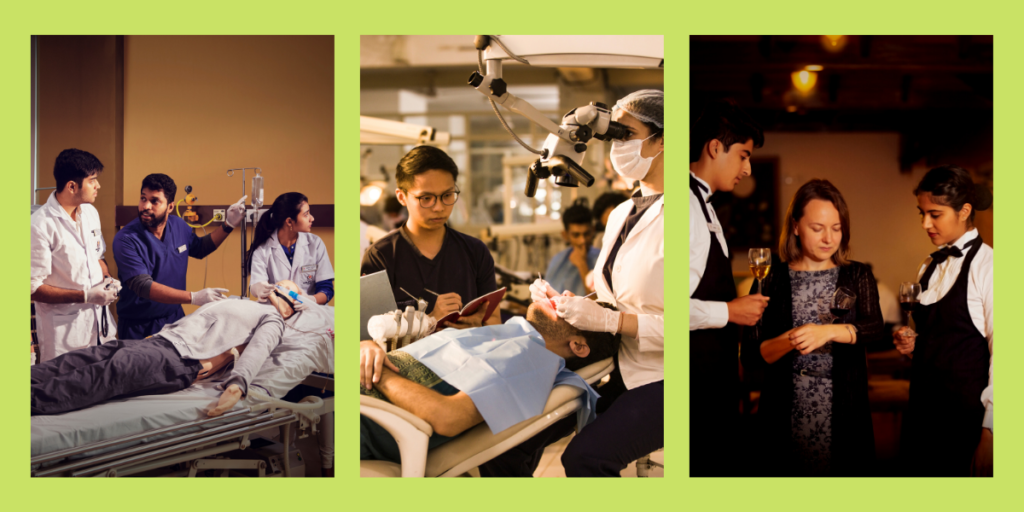 CAMPUSES IN INDIA
Manipal
The MAHE campus in Manipal is spread over 600 acres.
Here's a look at life in the Manipal campus.
Mangaluru
50 kms from Manipal, the city of Mangaluru hosts a Medical college and a dental sciences college under the university.
Bangalore
In 1999 the university set up the Manipal College of Health Professions. It is the the first institution in India exclusively dedicated to the education of allied health professionals 
OVERSEAS CAMPUSES
Dubai
Established in the year 2000, MAHE Dubai has students from over 26 countries enrolled with them. Last year this overseas campus received a five star institutional rating from the Knowledge and Human Development Authority (KHDA), Dubai.
Melaka (Malaysia)
In 1997 MAHE set foot in South East Asia by establishing the  Melaka-Manipal Medical College (MMMC). 
Early this year in January, the status of this pioneer Indo-Malaysina collaboration was upgraded to that of a University College.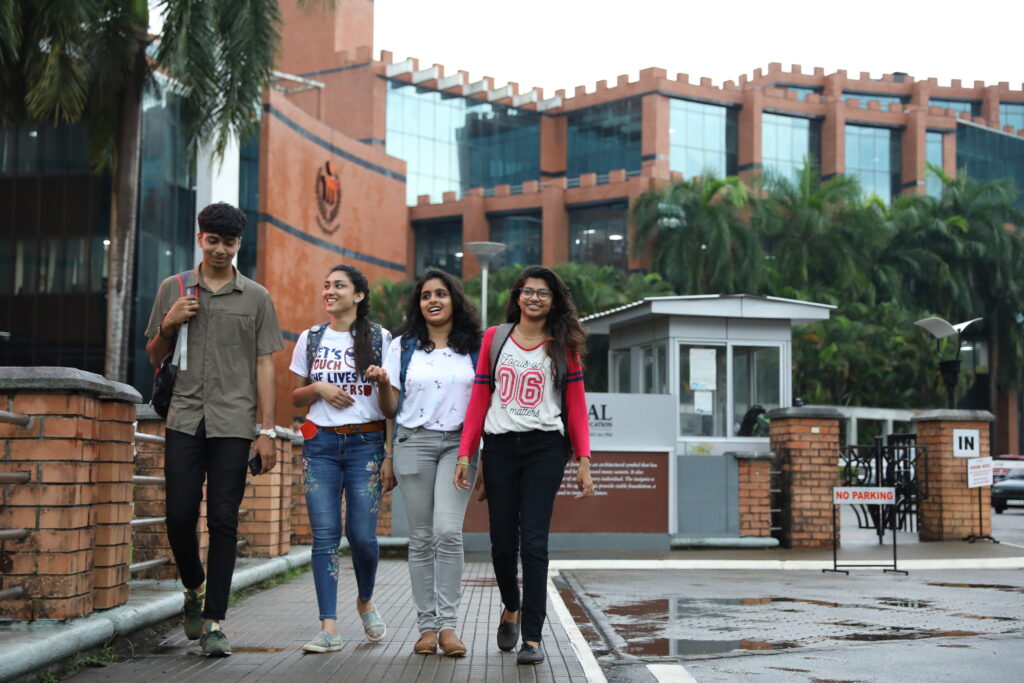 MAHE COLLEGES 
While MAHE was already strong and well established in many fields of education, in the late 1980s the university decided to commit itself to newer and futuristic professional areas. It set up the first institution in India exclusively dedicated to the education of allied health professionals through MCHP. While MIRM is the first stem cell training institute in India.
Today the notable constituent colleges of the university are:
Manipal College of Health Profession (MCHP)

Welcomgroup Graduate School of Hotel Administration (WGSHA)

Manipal Institute of Technology (MIT)

Manipal Institute of Regenerative Medicine (MIRM)

Manipal Institute of Architecture and Planning (MSAP)

Kasturba Medical College (KMC)

Manipal School of Life Sciences (MSLS)

Manipal School of Information Sciences (MSIS)

Department of Philosophy

Prasanna School of Public Health

Department of Commerce

Manipal Institute of Communication (MIC)

Manipal Institute of Management (MIM)
The university is looking at expanding its presence in newer branches of study and professions too. So, you count on more colleges in the future.
LIFE AT MAHE
More than 33,000+ students from 67+ different countries study here across; making it one of the most multicultural and diverse universities in india.
The university's student faculty ratio is 9; with faculty strength of nearly 2800.
The university has 10,000 other support and service staff who provide services to the diverse professional institutions here.
FACILITIES
The university that was earlier called the Manipal University, was always known for the world class, and contemporary infrastructure. This always had set it a class apart. 
MAHE's facilities include:
ACADEMIC & CAMPUS
– Simulation Lab with computer drive Manikins
– Innovation centre
– Asia's largest health sciences libraries
– One of the world's best anatomy museums
– Two business incubation centres 
– Collaborations and twinning programs with universities in USA, UK & Australia
HOSTEL
MAHE has a well-planned hostel set up across it's campuses.
Hostels for the medical, para medical and dental institutes are managed separately. Hostel accomodation is provided for the engineering, management and other streams too
Keeping health, safety and security in mind, the university has food courts and messes to cater to its students.
SPORTS
The university also has a very strong sports infrastructure at:
– Medical Campus Sports Facility, Manipal
– Medical Campus Sports Facility, Mangalore
– MIT Campus Sports Facility, Manipal
– Marena Sports Complex
The MARENA sport complex is one of the largest, best-equipped  and centrally-cooled indoor sports complex centres in the country. It was built keeping the six month monsoon period of the region in mind. It consists of:
– Five badminton courts
– Four squash courts, three tennis courts
– Basketball court
– Hi-tech gym 
– A walking track

STUDENT LIFE

Here's a peek at life at MAHE.
RESEARCH CENTRES AT MAHE
The university's commitment and dedication to research has been instrumental in making their students world-class professionals. It has fours major research centres: 
– Centre For Urban Studies undertakes research works related to various urban issues – which is the challenge of the century.
– Center for Bioethics is a future world class centre for bioethics in par with international standards, also excelling in addressing ethical and legal issues in biomedical research and health care.
– Clinical Epidemiology Unit (CEU) encourages clinical research through inter institutional cooperation and liaises with industry for diagnostic / device related clinical research
– Central Instrumentation Facility (CIF) supports multi- disciplinary research in areas like material sciences, bio sensors, organic photovoltaic and other emerging frontier fields.
MANY FIRSTS OF MAHE:
– Kasturba Medical College (KMC) was India's first self-financing private medical school.
– Soon after KMC, Manipal Institute of Engineering (MIT) was set up in 1957 as India's first self-financing engineering colleges 
PARTNERSHIPS
MAHE has recently tied up with the University of Sydney (USyd – which is ranked in the top 50 world universities), to strengthen research collaborations and academic exchange.
2.   To manage the medical history of patients, MAHE has tied up with
BoP Manipal Academy of Higher Education

Philips HealthCare

PIC

Bengaluru and School of Information Sciences

ISD Manipal
Technology sessions with Philips for postgraduate students.

ENTREPRENEURSHIP
Manipal Academy of Higher Education Technology Business Incubator (MUTBI) is a unique initiative of the university to provide infrastructure, mentoring and set up support upto the first three years for a new venture, by any of its fifteen thousand students who graduate each year.
PLACEMENTS
MAHE has been the top university of choice for many international and multinational recruiters. Students are groomed to be industry ready by the time they complete their programmes.
Over 1,500 students get jobs through the recruitment programme at the MIT (Manipal Institute of Technology) alone.
Some of the top recruiters at the university are:
– Cisco
– Citrix R&D
– Accenture
– Alshirawi Group Dubai
– SanDisk
– KPMG
– Broadcom
– Oracle
– Pfizer
– Novo Nordisk
– Nestle India Ltd.
– Dr. Reddy's, Hyderabad
– Ritz Carlton Hotels
– Hyatt Hotels Corporation
Each year many new recruiters, including those from new-age businesses, add to the list of the recruiters.
MAHE ALUMNI
Don't be surprised to find that so many people you recognise are the proud alumni of this prestigious university. The university has a thriving alumni network of over 94,000 members in various walks of life – spread across the globe.
Here are the popular alumni:
Rajeev Suri – CEO, Inmarsat (Former Nokia CEO)
Satya Nadella – CEO, Microsoft
Nithya Menen – Indian Actor
Vikas Khanna – Celebrity Chef, Restaurateur, writer
Mirza Faizan – Manipal Institute of Technology, 
Credited with development of GRIPS – Ground Reality Information Processing System
Shamsheer Vayalil – Indian radiologist & businessman
Ishita Malviya – India's first Girl Pro- Surfer 
YOUR ENTRY TO EMINENCE AND EXCELLENCE
MAHE is not just a university; but a brand of excellence. It's a seal of association that can help discover a student's inner best. A name to reckon with, MAHE's global presence and alumni force speaks for itself. This is an education temple that has always dreamt big – and made it happen.
If you wish enrol into this university, please contact admissions@manipal.edu today.
Published at Wed, 28 Apr 2021 14:33:41 +0000
Article source: https://blog.univariety.com/manipal-academy-of-higher-education-eminence-and-leadership-in-education/