INSIDE Grad School Admissions – My Experience on an Admissions Board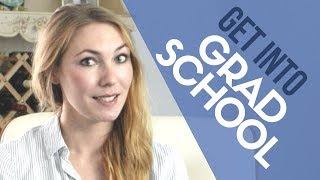 INSIDE Grad School Admissions – My Experience on an Admissions Board// & How to get into grad school
Applying to grad school! Getting into graduate school! Seeing it all as a member of the admissions board!
If you are looking to get into grad school – possibly phd admission or a masters program admission, MBA, Law School, or even how to get into an ivy league grad school- this approach will make a big difference to get you in! Even if you're looking to get into graduate school with a low gpa or low test scores, this can overcome all of it.
FREE DOWNLOAD: Here's my "Get into Grad School Checklist" which is a cheatsheet of all the most important tips that they DON'T tell you about getting into graduate school, go here: https://madelinemann.ck.page/325fa8dcc0
In this video you'll learn about grad school admissions from the inside – how admissions committees make decisions, and most importantly, how to get in. This video will have nothing to do with your GPA or test scores – there is a lot more to getting into grad school than that. I'll walk you through 4 insights and tips that will increase your chances of getting accepted.
We will talk about:
– What small grad programs value most in the application process
– How to research and choose the right program
– How to write your best Statement of Purpose
– And two ZERO talent things (seriously…a small child could do these things) that dramatically increase the odds that you will be accepted
Please comment below or contact smmillennial@gmail.com
Follow the Facebook page! www.facebook.com/SelfMadeMillennial
Work earnestly. Speak kindly. Act sincerely. 🙂
https://youtu.be/OPpwzEM291w