Celebrating Heroic Women Breaking Glass and Winning Gold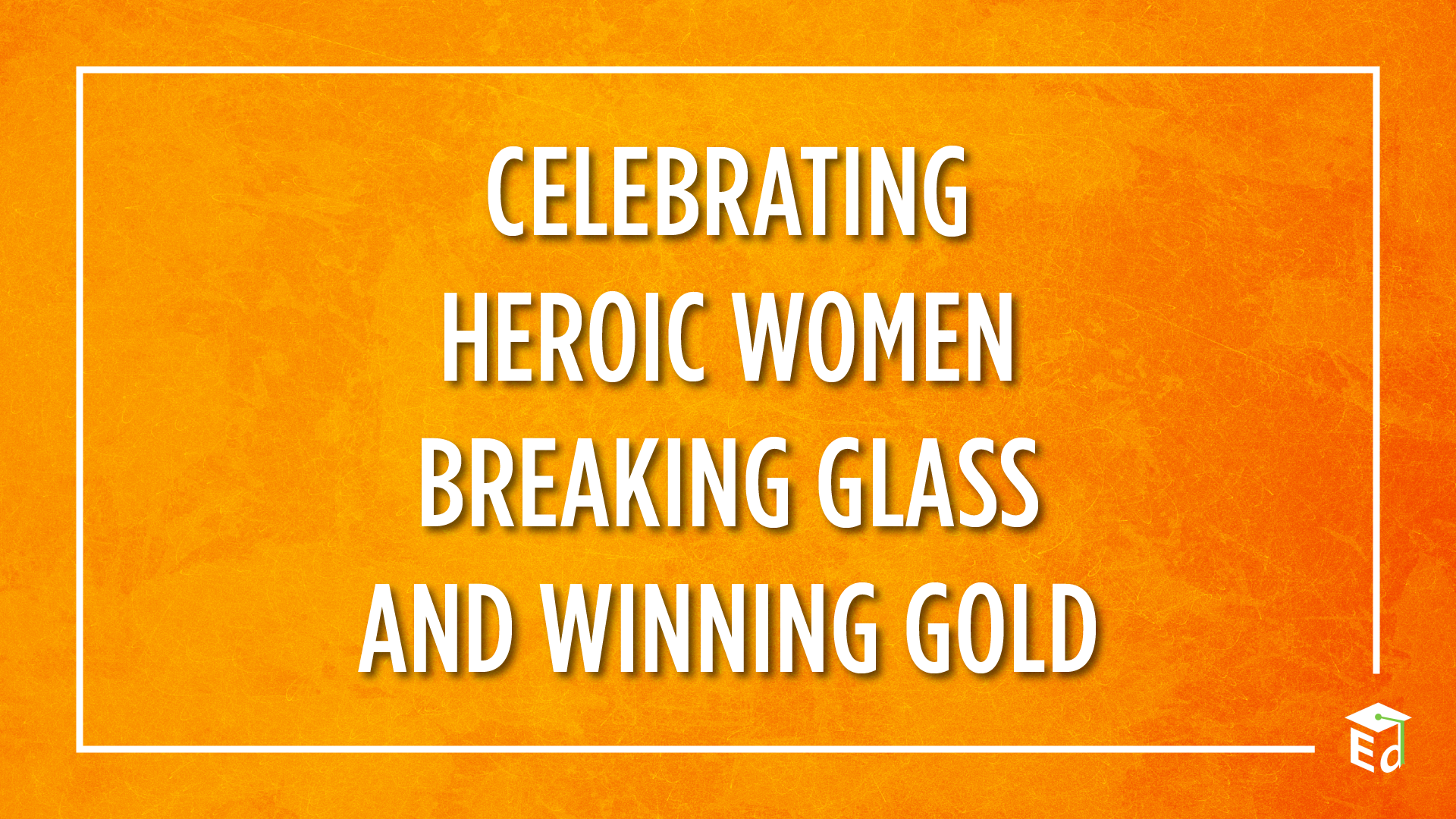 Women have made history, shattered glass ceilings, and forged paths in an array of fields spanning from STEM and space exploration to the arts and sports. Through their achievements women have fought for and advanced equality. Some of these remarkable women and their achievements are featured in a new special exhibit housed in the White House. In partnership with the Smithsonian's National Museum of American History (NMAH), the U.S. Department of Education, and the Office of the First Lady, the White House is honoring and celebrating the achievements of women during and beyond Women's History Month. Celebrate their legacies and lasting impact with us.
From performing heroic work in World War II to demonstrating groundbreaking athleticism in sports, these women have forged paths for future generations to follow. Using the Smithsonian's virtual Learning Lab, you can take a stroll through the White House's Center Hall and get an intimate look at the extraordinary women and the objects symbolizing their achievements, on loan from the NMAH.
Among the historic artifacts is a 1960s copywriter's Spanish-language dictionary, which once belonged to Sara Sunshine, a Cuban refugee who cracked the glass ceiling of New York's advertising industry. Fast forward to 2012 when women were kicking through the glass ceiling at the Olympics. On display is a soccer ball from the 2012 Olympic Games autographed by the gold medal-winning U.S. Women's National Soccer team. They not only made history by winning gold, they were also part of a significant moment. It was the first Olympics to have female competitors in every sport and the first in which each participating country entered a female representative.
The White House exhibit and Smithsonian Learning Lab are only part of the experience. Discover more women leading throughout history and explore the entire Women's History collection using the resources below:
Published at Fri, 26 Mar 2021 12:42:11 +0000
Article source: https://blog.ed.gov/2021/03/celebrating-heroic-women-breaking-glass-winning-gold/