3 Questions for EdTech & Publishing Expert, David Harris
David Harris is the Editor In Chief of OpenStax at Rice University. David graciously agreed to answer my questions: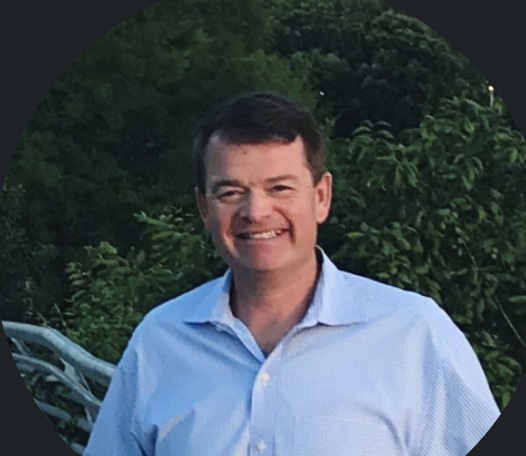 Disclaimer:  The views and opinions expressed here are those of David Harris and do not necessarily reflect the positions or policies of OpenStax.
Q1:  How has the pandemic impacted the broader OER (open educational resource) movement, and OpenStax specifically?
The pandemic has left no part of the education ecosystem untouched, and OER is no different.  A recent Bay View Analytics report suggests that overall faculty awareness of OER has grown during the pandemic. When the country went into lockdown in March 2020 we saw a massive migration online to synchronous and asynchronous learning experiences.  In the 9 months that followed OpenStax, for example, saw its rate of adoptions increase by 183% as compared to the same time period the previous year.  In addition, the number of faculty accounts jumped by 87%.  To put this in context, at the beginning of the 2019-2020 academic year OpenStax served approximately 3.1 million students, by the start of academic year 2020-2021 OpenStax was serving 4.5 million students. 
During the early days of the pandemic we collaborated with ACUE (Association of College and University Educators). ACUE created a webinar series on effectively taking courses online.  Typically, these professional development webinars might attract several hundred instructors.  These exceptional webinars were attended by thousands of instructors and we learned that our resources would benefit from being integrated into learning management systems(LMS).  We developed LMS cartridges for our entire library and the rapid adoption of those resources was unprecedented in our history.  We estimate that over 1.5 million students used OpenStax resources through their LMS in the fall of 2020.   During the year issues around DEI and access also grew.  These have been hallmarks for OER and we have been making editorial changes so we can enhance our contributions in these areas as well.
Q2:  You have been critical of tutoring and textbook solutions companies such as Chegg and Course Hero. What are your main critiques, and what is the overlap with OER?
(Disclosure:  Chegg supported the development of OpenStax's College Success title)
OER advocates have been consistently focused on equity, learning, and integrity.   Let's tackle the equity piece first.  The OER community has worked hard to democratize access to learning resources for everyone. One of the key tenets of OER is providing learners unfettered access to resources anywhere, at any time, and on any platform.  I, and many other OER advocates,  are concerned that students who are unable to afford the annualized $200 fee for these sites will be unfairly disadvantaged.   Not a day goes by that we don't hear about students facing food and housing insecurity. For example,  how is it fair to financially struggling students that some students in their course get to pay to get an "A" on their homework by getting the solutions in as little as  "30 minutes"? 
It's widely understood that students can benefit from access to some of the solutions.  However, access to all the solutions 24/7 is a problem since it's easy to use this as a shortcut to complete homework or deceive oneself into thinking that I am ready for the exam.  Common sense tells us that overreliance on solutions and or writing support for formative evaluation puts tremendous pressure on students during summative assessments.  Why did Chegg have to create "Honor Shield"? I suspect too many students were using the site for help during high-stakes testing.  Clearly, research needs to be done on the impact of learning when students are over-reliant on solutions and these quick study-type solutions.
The leading companies monetizing solutions and writing services frequently suggest that faculty need to create project-based experiences and authentic assessments.  This seems to be a reasonable request. These sites are currently able to monetize solutions because many assessments in use are skill-based.  By skill-based I mean "solve for x", "calculate y", what is the definition of z, etc.  The use of open pedagogy coupled with authentic assessments will make it more difficult to game both formative and summative evaluations.  Authentic assessments typically include activities requiring the application of acquired knowledge and skills to real-world situations. These are frequently linked to learning outcomes.  There is no doubt that developing and evaluating authentic assessments is challenging and time-consuming for faculty. OER producers should develop authentic assessments that support learning outcomes.  It is expensive. These resources will, of course, be free (but not openly licensed) and easy to adapt for the community. However, I am concerned that these too will be immediately posted on these sites.  Therefore, since these companies say that they are concerned with academic integrity I am hopeful that they will take a proactive step and agree to get permission from creators of these resources before providing or posting solutions for items that are labeled, tagged, or watermarked as "authentic assessments, summative assessment, etc".
Finally, participating in an ecosystem that builds an appreciation for learning and academic integrity is critical for the entire network (students, educators, and industries hiring graduates). To date, it's difficult to see how these sites build an appreciation for learning or academic integrity.  There are simple ways in which they could promote learning and academic integrity.  For example, when sending in a picture of a question to one of these sites they could post a simple message for the student, "Your learning is important to us! Does this posting comply with your class's academic code of conduct?" or "We support your academic integrity. The posting of questions to get solutions for an exam is a violation of our terms of use. Click here to learn more about the importance of academic integrity and learning".  This messaging is simple, inexpensive to implement, and establishes a dialog promoting academic integrity and the value of learning.
Q3:  What are the big ways that you think higher education will be changed by COVID-19? What is the role of OER in the shifts that you foresee?
First, the importance of high-quality content remains critically important and this is not changing. 
However, COVID-19 is forcing us to think about the manner in which students interact with content and also the type of content that learners require.  COVID-19 might very well be the catalyst of major change in the post-secondary market.  We need to study the impacts of remote learning on student success. 
There are those who say students prefer online experiences; however, having a preferability for a format does not mean that learning has improved.  We need to look to those types of institutions that are achieving success at scale in terms of completion, preparedness, and development of workforce skills.  Institutions like Western Governors University have seen enrollment increase during the pandemic whereas community colleges have seen enrollment declines. 
We need to build on this progress and adapt our resources accordingly. We are witnessing new entrants into the market such as Outlier.org.  Outlier is co-founded by the creator of MasterClass.  Outlier.org couples high production values for content and delivery within a standardized curriculum.  Finally, bell-weather companies like Google and Apple announced that they no longer require a four-year degree.  
The questions that many in the open education community are wrestling with to reflect these trends are as follows:
How do we build on our efforts so that disadvantaged students can benefit and succeed in these new educational opportunities?
How do our editorial practices need to evolve to be more reflective of diversity, equity, and inclusion?
Do we need to envision alternative openly licensed content and technology that is more targeted towards specific skills supporting microcredentials?
Whom else do we need to partner with so that our solution is greater than the sum of its parts?
How do we support the ecosystem to raise awareness in regards to the value of learning while also building student understanding of the importance of academic integrity?
I'm afraid that we have more questions than answers at this point, but by collaborating (even with those whom we currently disagree with) we will find a path to an even brighter and better future.
Published at Mon, 24 May 2021 01:00:00 +0000
Article source: https://www.insidehighered.com/blogs/learning-innovation/3-questions-edtech-publishing-expert-david-harris