Your Guide To College Scholarships: What They Are And Where To Find Them
Your college applications are in and your acceptances will be arriving soon. But how are you going to pay for your dream college?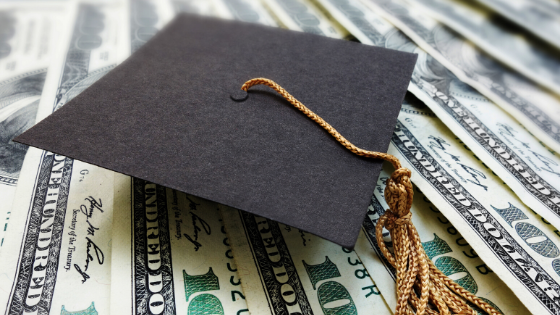 College can be expensive, but scholarships can make a significant difference in defraying the cost. And contrary to popular belief, they aren't only available to straight A students! Learn about different categories of scholarships and where to find them, then begin applying!
Types of scholarships
Academic
Academic scholarships are the best known. They are based on your grades and special academic achievements, although they may also have requirements for certain extracurricular activities or community service. While many go to straight A students in AP courses, some are available for those with average academic backgrounds. This is also the category in which you'll find scholarships for achievements in STEM or any other academic focus.
Athletic
This is another well-known grouping of scholarships. If you play a sport in high school, you may be eligible for one. Pay attention to visits from college recruiters and talk to your team coach about options – most of these require you to be nominated, rather than simply applying.
Identity
If you belong to a minority group, a certain cultural background, or have another distinct aspect to your identity, you may have luck obtaining an identity-based scholarship. For instance, African-American students can receive funding from the GEM Scholarship Award, women can be eligible for the Alice McCarver Ratchford scholarship, and students with Italian ancestry can apply for a scholarship from the National Italian-American Foundation. Even tall students (above 5'10 for women and 6'2 for men) have specific scholarships open to them. Before you search for these, make a list of everything in your identity that may apply – your cultural background, religion, disabilities and health issues, and hardships.
Family Connection
This is another category you'll certainly want to look into. Scholarships are offered for a multitude of reasons, including your family members' accomplishments. If either of your parents were in the military, you may be eligible for scholarships. There's also options available if your parent works at a certain company or owns a certain insurance or holds membership at a certain organization. You can ask your family to talk to the human resources department of their workplace to see what's available.
Creative
If you're a talented artist or a wonderful musician, use those talents to get free money! Applications will often require examples of your skill, so search early to give yourself plenty of time to create an amazing submission. These can be particularly useful if you're planning on going to an art school, although you'll find them for many schools and majors.
Community Service
If you spent high school volunteering at the animal shelter, raising money for cancer research, or working hard for the community in other ways, comb through the listings for community service scholarships. Some applications may simply need proof of your involvement and a reference letter, while others may have more stringent requirements. There's a wide variety of options out there. Some scholarships are even connected to work-study programs, giving you funding for college and the option to gain valuable work experience.
Quirky
This is one of the most fun categories to apply for. Some foundations and people offer scholarships with outlandish requirements, like making a duct tape prom dress or putting on a puppet show. You'll also find a lot of essays required in these applications, so get yourself in the mood to write.
Where to find these scholarships
When you're starting your search for college scholarships, you can talk to your guidance counselor, college admissions advisor, teachers, coaches, and parents to find out some of your options. This will generally cover a number of academic and athletic scholarships. From there, the U.S. Department of Labor has a list of scholarships for you to peruse, as does the College Board, Scholarships.com, and Chegg. You can also run a search on Google for scholarships for a certain identity group or interest.  Make a spreadsheet of all of the scholarships you want to apply for, their due dates, and their requirements, then get to work!
With a little work and planning, you can find a number of scholarships to help you pay for your college education, without going heavily into debt!
Published at Tue, 21 Jan 2020 10:11:27 +0000
Article source: https://goingivy.com/articles/your-guide-to-college-scholarships-what-they-are-and-where-to-find-them/