The wait for PSAT results can be nerve-wracking. It's likely your first time taking an SAT-like test, and the PSAT can give you a sense of what range your final SAT score is likely to be. Plus, if you score high enough, there's a lot of potential scholarship money available.
So when is the wait over? When are PSAT scores released? In this guide, we explain when you'll get your PSAT results, walk you through the complete PSAT timeline, and offer some suggestions on what to do once you have your scores.
Exclusive Free Bonus: Download a free guide containing our top 5 strategies for improving your SAT score by 160 points. After you get your PSAT score back, you'll want to know how to improve it.
When Do PSAT Scores Come Out?
First off, how long does it take to get PSAT results? You'll usually get your PSAT scores in December, six to eight weeks after taking the exam.
Scores for the 2022 PSAT should be released online around the first week of December. For 2021, scores were released on December 6th and 7th. The exact date on which students receive their scores usually varies depending on where they took the test.
The College Board doesn't have the 2022 PSAT score release date finalized yet, but based on past years (and this year's anticipated test dates), we expect 2022 PSAT scores to be available online beginning around December 5, 2022. However, note that your guidance counselor and school will be able to see your scores one week earlier—around November 30.
Those who take the PSAT outside the US will get their scores a little later than those in the US will and can expect to see them around December 6th or 7th.
PSAT Results Timeline
Now, let's go into more detail: how long does it take to get PSAT scores? Here's a complete look at the the tentative 2022 PSAT schedule so you can see when you'll take the test and when you'll get your scores back.
Bonus: Do you know what score you need on the PSAT? Check out our guide on what's a good PSAT score to help you set a goal!
Step 1: Take the PSAT in October
The PSAT is generally administered in mid-October, though the exact dates vary a bit. The 2022-2023 PSAT test dates are as follows:
Primary Date: Wednesday, October 12, 2022
Alternate Date: Tuesday, October 25, 2022
Saturday Date: October 15, 2022
The exact logistics of taking the PSAT depend on your school. Some schools make each 11th grade student take the test, some offer PSAT sign-up, and others don't administer the PSAT at all (meaning you'll have to arrange to take the test somewhere else).
To make sure you're not stuck without a PSAT score, ask your school by September 1 how they plan to prepare for and administer the test. If you don't like your school's method, you'll have plenty of time to consider other options and make plans accordingly.
Step 2: Get Your PSAT Scores Online in December
PSAT scores are expected to come out the first week of December (the exact date you get yours depends on what state you took the test in). You'll get an email notification when your scores are ready to be viewed.
Once PSAT scores are released, you can access them online by signing into your College Board account: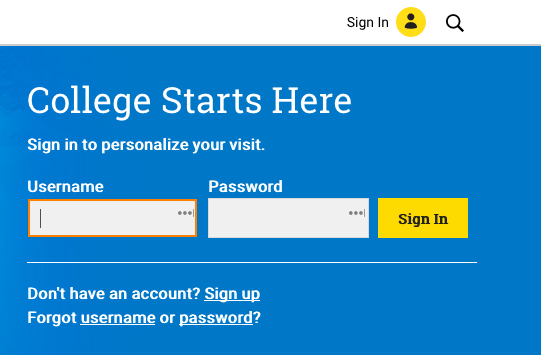 If you haven't made a College Board account, you can do so here.
Once you've logged in, click "PSAT/NMSQT, PSAT 10, and PSAT 8/9 Scores" to get to your PSAT scores. You'll then be taken to a page that has your PSAT results.
For more details on how to get your PSAT scores, including what to do if you can't see your PSAT scores online, read our complete guide to the PSAT score report.
Step 3: Schools May Distribute PSAT Paper Reports
Starting in the fall of 2021, the College Board stopped mailing paper PSAT reports to schools. In previous years the paper reports schools received were usually handed out to students in the first part of January. 
Schools do still have the option to print their student score reports and distribute them, but it isn't required. Your best bet if you want to know whether or not you'll get a paper report in addition to your online copy is to ask your school counselor!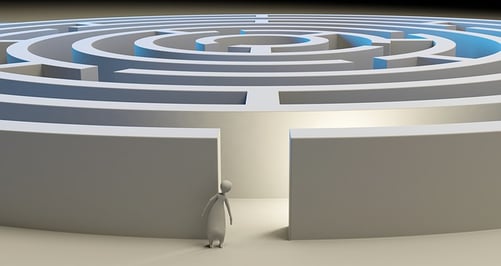 PSAT Results: What Now?
Here are some options for what you can do once you get your PSAT scores back.
Option 1: Plan for the National Merit Scholarship
If you scored high enough on the PSAT (and are a junior), you might qualify as a Semifinalist for the National Merit scholarship competition. Each year this program awards Semifinalist status to the top 1% of PSAT scorers, or about 16,000 students.
Becoming a Semifinalist for this program is contingent only on your PSAT scores. The exact score needed to qualify varies depending on the state, so if your aim is to win a scholarship, it's a good idea to get a feel for what score you'll need before you take the PSAT.
If you become a Semifinalist, note that becoming a Finalist requires a little more effort, including keeping up your GPA. Lay the groundwork for becoming a National Merit Finalist senior year by doing some research into what's required.
Option 2: Retake the PSAT as a Junior (If You Took It Early)
If you're an early bird who took the PSAT as a freshman or sophomore, it's a smart idea to retake the PSAT your junior year, especially if you're hoping to qualify for National Merit and want to eventually get a super high SAT (or ACT) score.
What's great about taking the PSAT as a freshman or sophomore is that it exposes you early on to the types of questions you'll see on the SAT.
What's more, it lets you get a feel for where your weaknesses lie and what skills you need to hone in your prep, ultimately raising your chances of becoming a National Merit Semifinalist and hitting your SAT/ACT goal score on a first or second attempt.
Option 3: Prep for the SAT (or ACT)
The main purpose of the PSAT is to prepare students to take the SAT, either later on in their junior years or in the fall of their senior year before they apply to colleges.
In fact, your PSAT score is intended to be a good estimate of how you'll do on the actual SAT. This means that if you get 1200 on the PSAT and take the SAT without any prep, you'll likely get around the same score.
What's more, since the structure of the SAT is so similar to that of the ACT, you can use the PSAT to prepare for the ACT as well. (Note, though, that there are a handful of differences between the two tests, the biggest of which is the inclusion of a Science section on the ACT. In addition, it's probably a better idea to take the PreACT instead of the PSAT if you plan to take the ACT.)
Don't despair if you get a low PSAT score. Instead, analyze what went wrong and then use that information to improve your knowledge and skills so that you can do better on the SAT or ACT.
The process of analyzing your errors will be helpful even if you scored extremely well on the PSAT, since the content on the PSAT and SAT aren't exactly the same. PSAT scores only go up to 1520 instead of 1600 as they do on the SAT. The reason for this is that the SAT has higher-level reading passages, tests trickier grammatical rules, and includes more trigonometry and harder math. So even if you get a perfect score on the PSAT, you're not guaranteed a perfect SAT score!
Your PSAT results will include information about whether you're meeting the benchmarks for Reading, Writing, and Math, as well as a more detailed look at which subskills you excel at and which ones you need to improve.
Rather than beating yourself up over what you did wrong, try to focus on figuring out why you did poorly on a given section. Was it because you'd never taken a standardized test before and got nervous? Maybe you felt rushed for time on certain parts, or just flat out didn't know some of the material covered.
Whatever the reasons for your issues, make sure to start your SAT or ACT prep by addressing your weaknesses revealed by the PSAT. For more advice on what to do with your PSAT scores, read this article!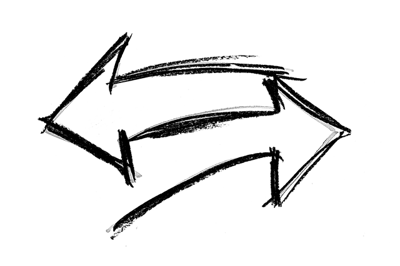 What's Next?
Want to see how your score stacks up against other students' scores? Find out with our coverage of the most recent PSAT percentiles and Score Selection Index.
Learn all about the National Merit scholarship competition with our in-depth articles on how to become a Semifinalist and how to win the scholarship.
Already taken the PSAT as a junior? Start to plan out when you'll take the SAT with our up-to-date list of test dates. Alternatively, if you took the PSAT as a freshman or sophomore, find out when the next PSAT will be offered.
Finally, when you get your scores back, you'll probably want to know how to improve your score for the big test: the SAT.
We've researched hundreds of student stories and academic studies and found the 5 principles you need to follow to improve your score.
Click the link below and enter your email address to get the best SAT prep advice you can get anywhere. Follow these 5 strategies to improve your SAT score by 160 points or more.
---
Source: blog.prepscholar.com