Think Canada – Think Carleton University [Learning And Student Life Experience Redefined]
A world-renowned name in research and teaching; this globally ranked university is also one of the largest in Canada. Carleton, which is synonymous with creative learning and contemporary teaching approaches, boasts of offering one of the best student experiences across international universities.
Founded in 1942, this world-renowned public university is today a global education hub, with one of the most vibrant and multicultural student communities. Carleton is recognised as a name committed to training for a future-ready workforce, cutting-edge research, preservation of biodiversity, and sustainability in every venture.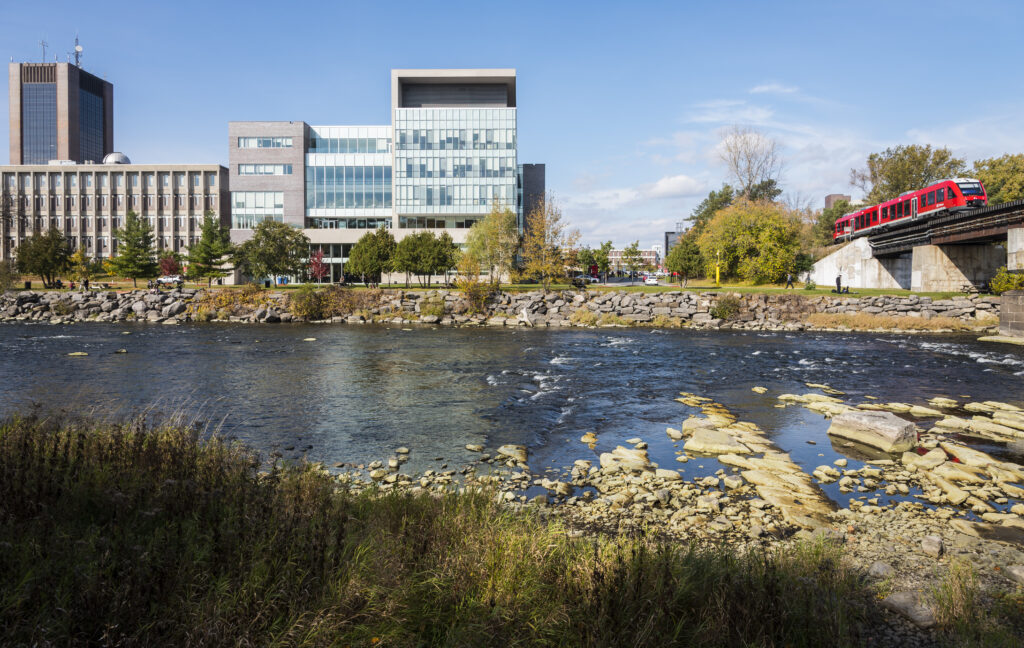 Canada's Capital University
Also known as Canada's Capital University, it offers education, leadership, and industry experience opportunities like none other. This historical university is situated next to the Rideau Canal, a UNESCO World Heritage site, in the heart of a vibrant G7 capital.
It is also close to Canada's parliament buildings, government institutions, embassies, and High Commissions, art galleries and libraries, and just a few minutes away from downtown Ottawa. 
The university is home to 31,000 full-time and part-time students, with more than 875 academic staff. The university is internationally popular for its cutting-edge research, student support, and scholarships.
Carleton has long been a favourite among international students, which makes it an education destination of choice. The university's international student intake is a strong 14%.
Today the university has approximately 4600 international students from 150 countries who enter this welcoming and inclusive campus each year; creating a diverse and supportive academic community. 
The university endowment fund is over CAD 300 million. More than 12,000 scholarships and bursaries were awarded to undergraduate students alone, totalling $24 million, at Carleton last year.
OTTAWA- the global destination
The capital of Canada, Ottawa has been ranked as the 45th best in the world student city rankings this year. A diverse and dynamic city, Ottawa is also multilingual, with many residents fluent in both English and French.
Other than being the base of the university, Canada's capital is home to over 130 world embassies and high commissions. It is also a center for numerous national organisations and museums. 
All major medical, clinical, and life sciences research centers are located in Ottawa. And more than 1900 technology companies are also present here.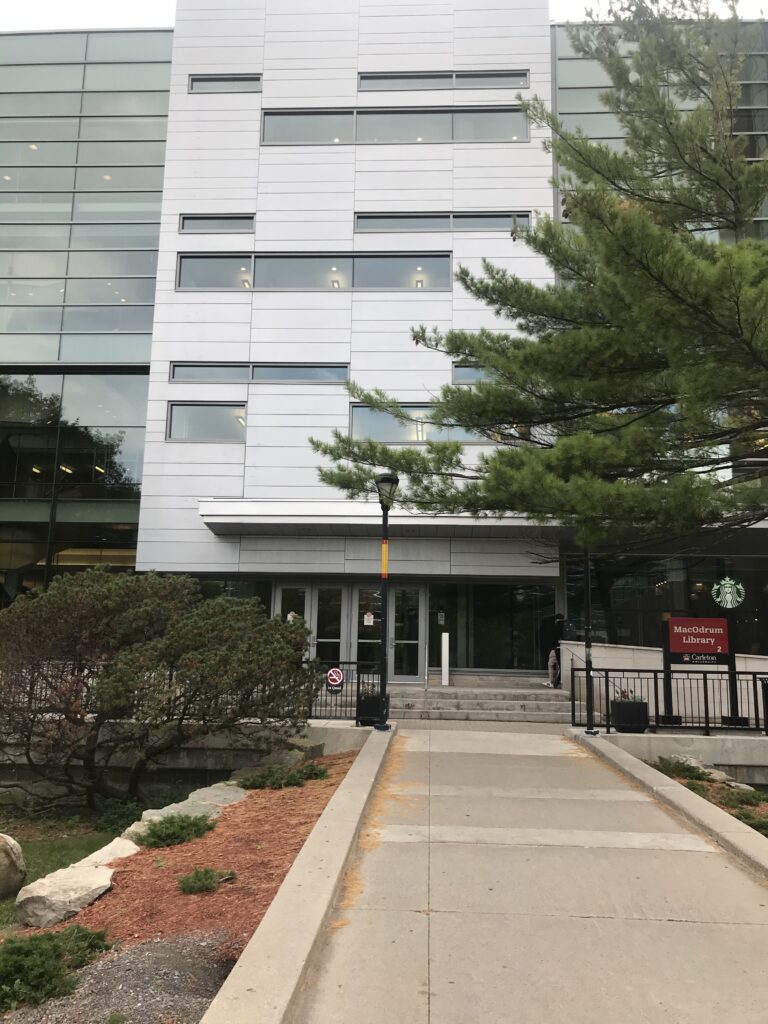 Rankings & Recognitions
The notable Macleans 2021 ranking placed Carleton University as the 5th best among all Canadian universities.
Carleton ranks among the top 500 universities worldwide, across various surveys and rankings
Despite the pandemic this year, Carleton ranked

3rd

among 15 leading Canadian universities for significant growth for research funding in social sciences and humanities. And at 5th for science and medical funding.

The university has been ranked at an impressive 3rd position for overall student satisfaction. It also secured the

2nd spot

for residence living and 4th position for student awards, scholarships, and bursaries.

In the QS World University Rankings, Carleton has been placed

#301-500

for graduate employability.

It's the

10th

highest-ranked university in Canada for graduate employability.

USnews.com has ranked Carleton University as the

79th

best in the world for Electrical and  Electronic engineering subjects.

The rankings have also recognised the university's Psychiatry & Psychology programs as the 
      233rd best in the world.
The university has been ranked at the

27th

position globally in the academic subject of Telecom Engineering in the

ShanghaiRanking

.

Carleton University has been placed

35th among 780 ranked universities – as well as first in Ontario and second in Canada – in the 2019 UI GreenMetric World University Rankings for campus sustainability

around the globe.
Research & Partnerships
The university will soon be opening a purpose-built innovation space in Canada's largest technology park.
Carleton University has recently partnered with IBM Canada to enhance student skills and equip them for future jobs in data sciences, artificial intelligence, and machine learning.
The university's team has been working on the ATLAS experiment for the Large Hadron Collider at CERN (Geneva, Switzerland). Graduate students get to be a part of it.
Courses & Streams
The 31,000 and more students of the university have access to interactive classes, state-of-the-art research, laboratory, and athletic facilities.  
Carleton offers a wide range of courses across 50 disciplines, with over 100 majors and specializations to choose from. Over 22 different undergraduate and graduate programs are offered across the five major faculties – Engineering & Design, Business, Science, Social Science, and Public Affairs. The university provides students the flexibility to combine programs, pursue double majors and minors. 
The Co-operative Education feature of the university facilitates professional development while a student completes studies, through professional paid work that is closely related to the program they are pursuing.  
Many pedestrian and vehicle bridges, along with tunnel ways provide excellent access to the campus. 
The programs offered here range across major streams like:- 
Architectural Studies

Arts

Cognitive Science

Commerce (Business)

Communication and Media Studies

Computer Science

Economics

Engineering

Global and International Studies

Health Sciences

Humanities

Industrial Design

Information Technology

International Business

Journalism

Journalism and Humanities

Mathematics

Media Production and Design

Music

Public Affairs and Policy Management

Science

Social Work
Know more about their undergraduate programs, here.
Its students benefit from the interdisciplinary, active, hands-on approach to teaching and research practiced by its faculty members and from the numerous partnerships the university has with the federal government, other universities, and private sector partners.
The Leadership
Dr.Benoit-Antoine Bacon has been the (15th) President and Vice-Chancellor of the university, since 2018. 
In the same year, Yaprak Baltacioğlu was appointed as Carleton's 12th Chancellor.
The Campus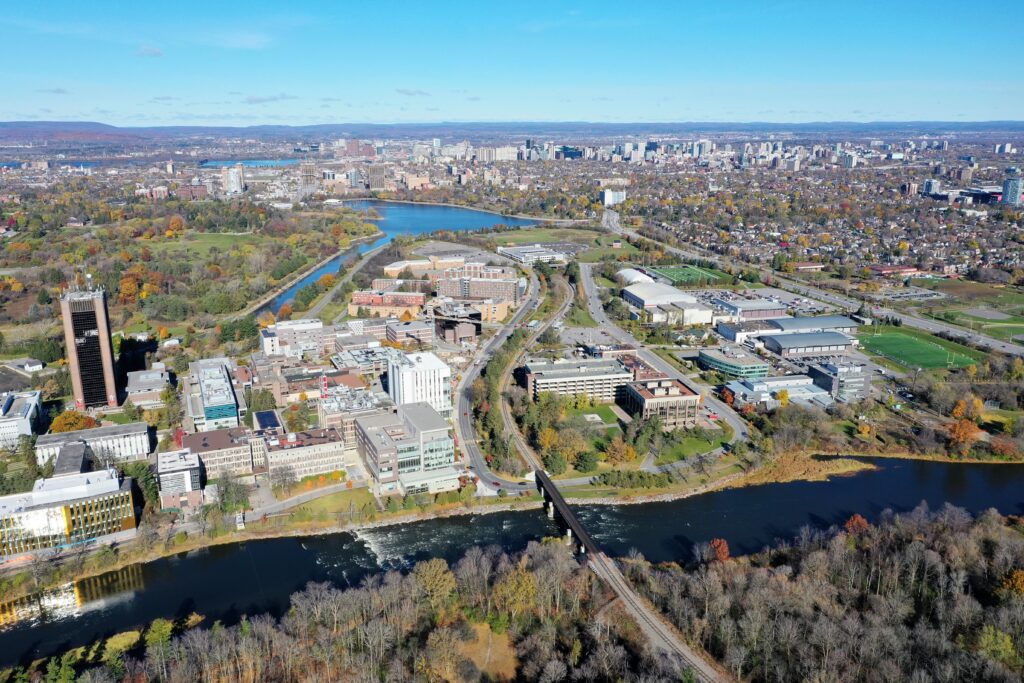 Spread across 153 acres of beautiful terrain, the university has 47 buildings on its campus. Offering the best in global infrastructure, it has many student facilities. Besides the many buildings dedicated towards academic blocks and student activities, it also houses facilities for athletics and sports.
In the 1950s the campus consisted of three buildings. Today, the campus has expanded to include forty-seven of them – the most recent one being added in 2018. Business students will enjoy being the first to use the brand new Nicol Building, a state-of-the-art-facility scheduled to open in autumn 2021.
The MacOdrum Library is worth a special visit and is one of the earliest buildings on the campus. It has a collection of over two million periodicals, books, and research materials. It also houses study carrels, computer labs, meeting rooms, multimedia collaborative spaces, video game labs, and 3D printers. 
Another place of interest, the Carleton University Art Gallery is a treat for visual art lovers. 
Here's a glance at the Carleton campus.
Student Life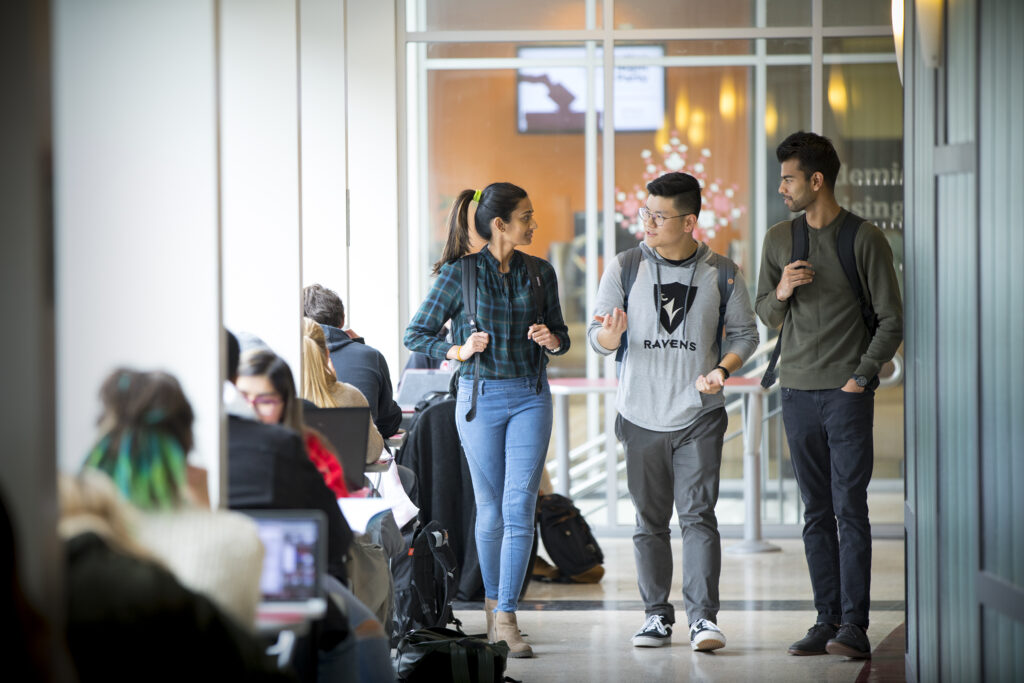 Accommodation
11 buildings of the university are dedicated to students who can reside on the campus. At Carleton, a double traditional room is guaranteed to students receiving an offer of admission in their first-year studies. 
Many students live outside the campus too, in apartments, houses, or townhouses with easy connectivity to the university. The campus is very well connected by public bus service and train service.
Student Support
Carleton is highly proactive in supporting students in academics, funding, career goals, their health & wellness.
Check out the university's exceptional student support services, here.
The university is highly proactive in supporting students and their career prospects, through their numerous co-op programs, regular career fairs, wide networking events, many workshops, and finding part-time & volunteer work. Discover more about the co-operative education programs at Carleton.
Here's what international students have to say about the university. 
Know all about getting involved after class, here. 
The university's Student Experience Office (SEO) facilitates the transition of students after they arrive at the university. The office enables the students to make the best of the learning opportunities and guides them towards a richer student experience.
International Placements: 
The university provides the exciting opportunity to work internationally for 6-12 weeks, for academic credit and to gain real-world experience.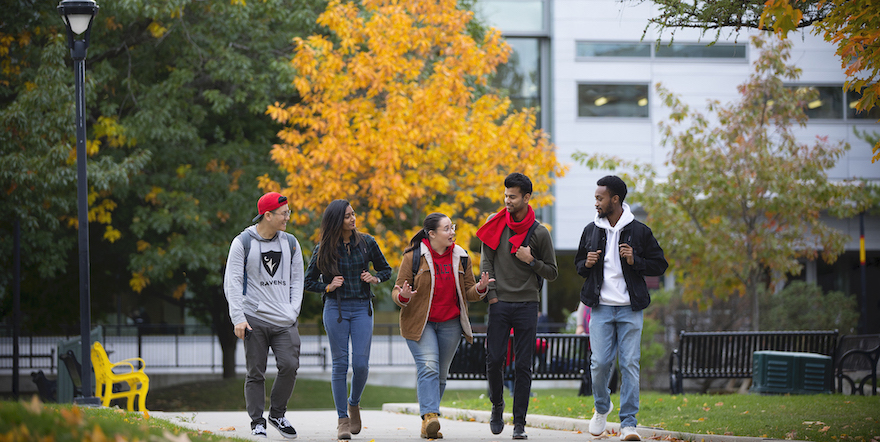 Notable Alumni
The university has been the Alma mater of many famous alumni across numerous disciplines; which includes science,  journalism, architecture, politics, and entertainment.
Ryan North – Canadian writer (webcomics, graphic novels)
Edward Greenspon – Editor-in-Chief of The Globe and Mail
John Manley – Former Deputy Prime Minister of Canada
Marianne Ackerman – Playwright and novelist
Vida Dujmović – Renowned mathematician (combinatorics, graph theory)
Aslam Anis – Notable health economist and health sciences researcher
Rosemary Barton and Andrew Chang – co-anchors of CBC News
Jim Watson – Mayor of the city of Ottawa (Canada)
Notable Faculty
The university has had the privilege of having three Nobel prize winners who have taught here.
Peter Grünberg – winner of the 2007 Nobel Prize in Physics
Gerhard Herzberg – winner of the 1971 Nobel Prize in Chemistry
Lester B Pearson – winner of the 1957 Nobel Prize for Peace
Some other famous people who have taught here are:
Charles Chi – 11th Chancellor of Carleton University, Venture Capitalist and former Executive Chairman of Lytro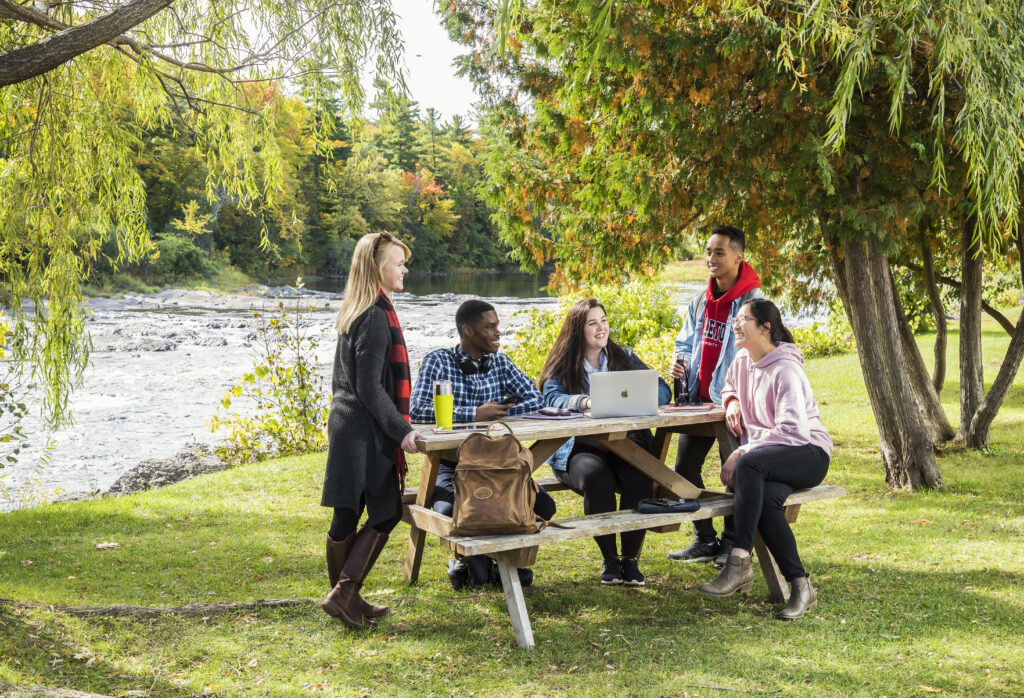 What Makes Carleton University Special
For starters, it's the location! The university is based in one of the most student-focussed cities in the world; with impeccable facilities.
What makes Carleton a great place to study? A great ranking! It's ranked the 5th best in Canada (McLeans Rankings) and finds a place among the top 5% of global universities.
The strong research and accessible scholarships across programs make it stand out among other institutions.
Another favourable factor is that the cost of education at this university is reasonable, with many avenues for financial aid, as against many peer institutions across the world
Carleton University is known for its diverse and multicultural student community.  
This public university has a strong community focus. And its robust Coop program assists students in professional and paid work, in line with their course program.
To top it all, the sustainable and beautiful campus, backed by its history truly makes this education institution truly special!
Applying For Carleton
There's not a course you won't find here. So get set to start your dream degree and kickstart your career here.
The university accepts applications usually in April each year. Know more about the admissions here.
If you have any queries related to assistance and courses in the present COVID-19 situation, you can find all the answers here.
If you wish to know more about the admissions, semesters, how to apply, or have any other query related to Carleton University,  then please feel free to contact here.
Published at Mon, 03 May 2021 06:13:39 +0000
Article source: https://blog.univariety.com/think-canada-think-carleton-university-learning-and-student-life-experience-redefined/