Seven years ago, I wrote a blog post by the same title that offered a framework for selecting a graduate school admissions consultant.  As a former Admissions and Financial Aid Officer at Harvard University Graduate School of Arts and Sciences, I want to help busy students and working professionals vet their options. I have also been on the other side of the process, having earned two graduate school degrees myself (Masters and PhD).
The graduate school admissions landscape has not gotten any easier since then —the pandemic has led students to apply to medical school, law school, MBA and other graduate school programs in droves. The most crowded graduate school fields? Business, biological/agricultural sciences, and health sciences, of course (the COVID fixer fields).
As U.S. News & World Report notes, "The coronavirus pandemic affected law school applicants, students and graduates alike in many ways, including the largest wave of applicants since 2011." Nearly 71,000 people applied to law school for the 2021 enrollment year, a 13% increase from the prior year. That's roughly 481,000 law school applications in total, a 27% increase from the previous year. If the American Bar Association follows the April 25, 2022 recommendation to drop the LSAT requirement, this will only continue to boost law school applications.
TIPS FOR HIRING A GRAD SCHOOL ADMISSIONS CONSULTANT
Recent estimates show that between 22-45% of candidates hire a graduate admissions consultant, depending on the applicant group.
ALL GRADUATE ADMISSIONS EXPERIENCE IS NOT EQUAL
There are many grad admissions consultants who have not actually worked in admissions or higher ed at all, even at the priciest and most coveted graduate admissions consulting firms. Did they work for a top MBA program or just attend one? There's a big difference.
NO GUARANTEES 
There are no guarantees in grad school admissions. Be wary of anyone who offers you one.
CONFLICTS OF INTEREST
As a former admissions officer, I can tell you that an ethical admissions consultant will not promise you their connections with current admissions officers as a leg up.
Craft your grad school strategy and sharpen your applications and essays.
PROFESSIONAL ASSOCIATIONS
There are very few professional associations out there, such as the Association of International Graduate Admissions Consultants (AIGAC). It is not imperative that your consultant be a member, but do note some key principles they should uphold: 
Put the interests of the clients and prospective clients ahead of their own stats/results list.
Advise applicants to explore career goals before applying to school. Support applicant introspection.
Encourage applicants to research schools and their programs while providing information and resources.
Insist that clients write their own essays.
Advocate that clients' recommenders write their own recommendations.
Maintain client confidentiality. (See more here)
BE WARY OF SUGARCOATING
If you're applying to a top graduate program in your field, or even one that is middle of the road, the competition is fierce, even for those with near-perfect GMAT, MCAT, GRE or LSAT scores, 4.0 GPAs and a slew of peer-reviewed publications.
FLATTERY WILL ONLY HURT YOU IN THE LONG RUN
It is much better to know about weaknesses in your application and your odds at a program well in advance. Find a consultant who understands (and has the knowledge and experience to accurately state) your odds at your targeted programs, and who will be truthful.
FACTOR IN VALUE, AS WELL AS PRICE
Saving money by selecting a less than qualified admissions consultant will likely hurt you in the long run.
Examine the cost of your number one graduate degree program (tuition, fees, room and board, books, etc.). Quality admissions consultants are pricey for a reason; they have invaluable experience that carries a cost to access. Your admissions consulting relationship will be quick, but the benefits gained from it will follow you and your resume for the duration of your career.
Assess if the consultant will assist with scholarship applications/essays, fellowships, merit awards, etc. That can help offset the expense of hiring a consultant and it's something I focus on quite a bit.
Secure admission to top Masters, PhD, MBA, law and medical school programs.
YOUR APPLICATION, YOUR VOICE
Consultants who successfully place students in top graduate programs focus on helping you hone your story to demonstrate how you'll ultimately contribute to a graduate program. Your voice is key; it must be represented in all pieces of your application.
TOP 5 QUESTIONS WHEN HIRING A GRAD ADMISSIONS CONSULTANT
With the above guidelines in mind, here are some questions to pose to a prospective graduate school admissions consultant:
Do you offer a free introductory call so that I can learn more about your company, my assigned consultant and your program? AND, may I have this call with the consultant with whom I will actually be working?
How long have you worked in admissions and admissions consulting?
Do you have any free programs or tips that I can view before I commit to paid programs at your company? (blogs, guides, webinars, etc.)
How do you select clients to work with? How many do you work with at one time?
How can your program help me boost my acceptance rates at my targeted programs given my background and credentials?
I'M IN YOUR CORNER
As current college students have probably noticed, one-on-one academic advising meetings have taken a serious hit since the beginning of the pandemic. Faculty are overloaded, mentors are increasingly difficult to snag, and top graduate school programs are unsympathetic. Having someone in your corner in the graduate admissions consulting process, whether you're a college student, recent graduate or working professional, can be a big time and stress saver in the long run. I understand that you're seeking a partner in your graduate school admissions journey—I'd love to help. For a complimentary introductory call, please contact us at Top Tier Admissions.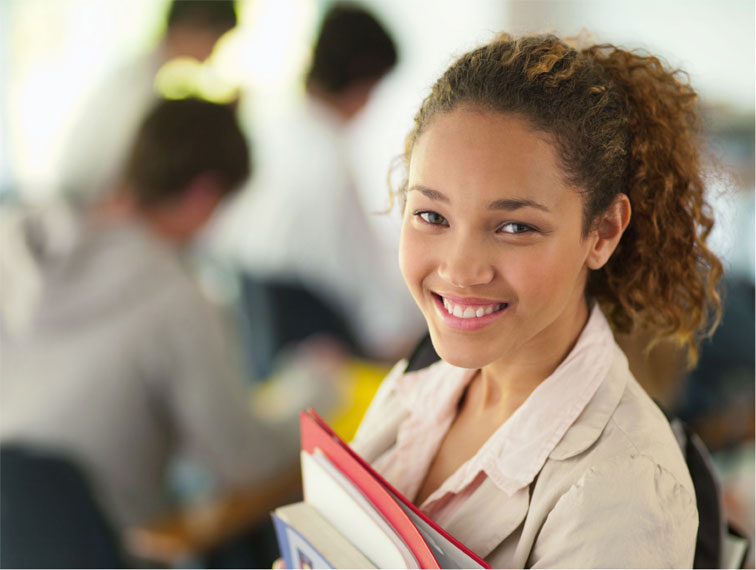 Take tangible steps to demonstrate scholarly achievements at the college level.
source: toptieradmissions.com