Pandemic Fallout: The Budget Axe Keeps Falling, This Week At University Of Wyoming, Wright State University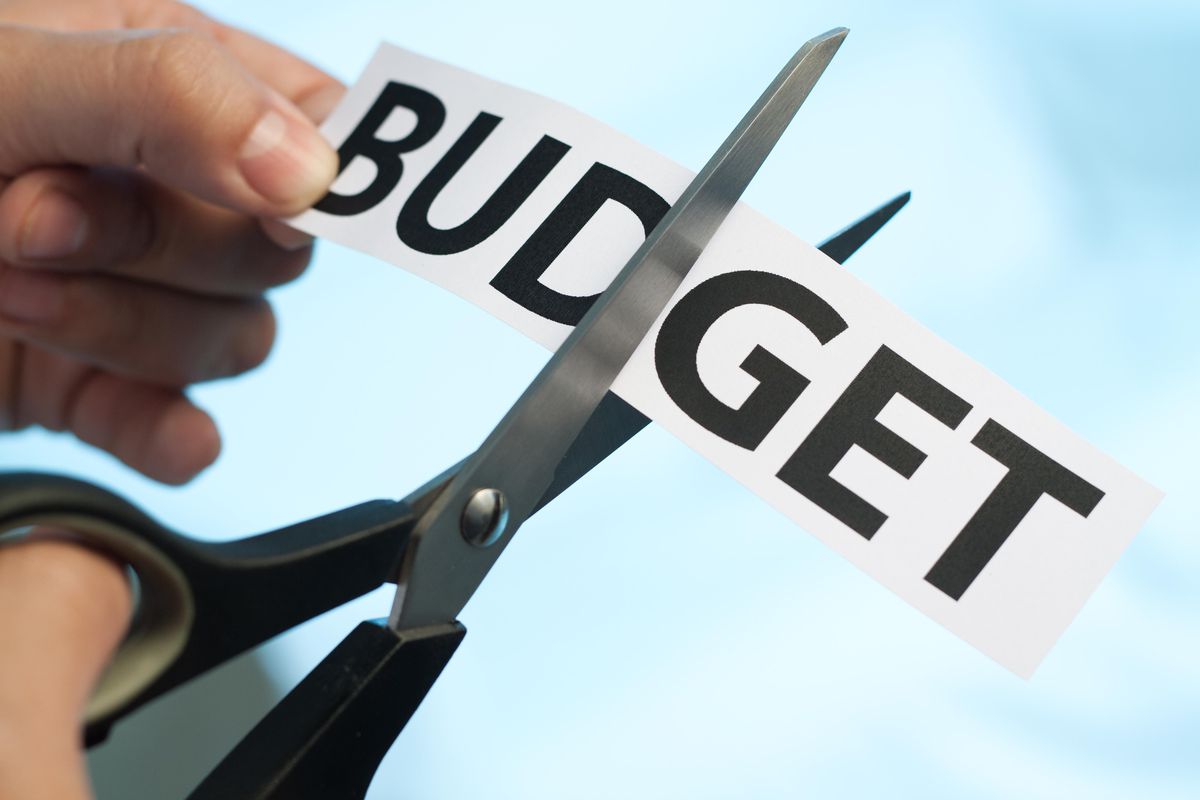 The budget fallout from the coronavirus pandemic is continuing to plague campuses across the country. This week saw more announcements of pending personnel cuts and academic program terminations as university leaders struggled to cope with plunging revenues, decreased state appropriations, and sharply declining tuition and fees. Two of the largest impacts were at the University of Wyoming and Wright State University in Ohio.
University of Wyoming
On Wednesday, the Board of Trustees for the University of Wyoming approved the elimination of 11 academic programs. Those cuts are just the first of what are anticipated to be a series of cutbacks as the university tries to save as much as $42 million over the next two years in the face of a severe state budget shortfall.
The programs that will be discontinued include bachelor's degrees in business administration; journalism; and secondary French, German and Spanish education.
Minors in business and master's programs in psychology, chemistry teaching, and history teaching also will be ended as will a joint program between veterinary sciences and zoology and a speciality area within Community Agricultural and Applied Economics, according to the Casper Star-Tribune.
The cuts will save an estimated $2.5 million, and will not affect many current students, given the very low enrollments in several of the targeted programs. But university President Ed Seidel warned that more severe reductions were in the offing.
"People should not take this as an indication that the entire portfolio review we're taking on right now will lead to minimal change," Seidel told the trustees. "There will be very, very serious changes coming." He described the initial cuts as a "trial run," adding "the next round is going to be much harder than this one."
Wright State University
Earlier this week, the Dayton Daily News reported that Wright State president Susan Edwards was expected to recommend to the university's board today that as many as 113 faculty positions be cut as part of the institution's efforts to make up for revenue losses from years of sagging enrollment. If that proposal comes to pass, it would be one of the country's larger college faculty layoffs during the pandemic.
In a February 9 letter from Wright State's interim Provost Douglas W. Leaman to Edwards, Leaman reported that overall enrollment had declined from about 17,000 students in 2017 to approximately 12,000 in 2021. In addition Leaman wrote, "First-year enrollment has declined by more than 50% since 2015, which assures with a very high level of confidence that our significant reductions in enrollment will continue until at least 2023." Even if the university improved its recruitment and retention, Leaman predicted that enrollment by 2023 would fall even farther, to about 9,000 students.
Based on those calculations and the projected instructional needs of the university, it appears that President Edwards will recommend board approval of the following faculty cuts, falling particularly heavily on the university's liberal arts programs:
College of Education and Human Services – 12 faculty;
College of Engineering and Computer Sciences – 12 faculty;
College of Liberal Arts – 49 faculty;
College of Science and Mathematics – 26 faculty;
The Raj Soin College of Business – 14 faculty.
The news at Wyoming and Wright State came at a time when governors across the country are revealing their new budget plans for public higher education. As reported in Inside Higher Education, those budget proposals amount to a "mixed bag," with several governors proposing an increase or at least a restoration of institutional support, while others are calling for decreases in state appropriations.
In just the past few days, two additional universities received good budget news. California Governor Gavin Newsom announced a budget deal with the state legislature that will restore the $299 million that was previously cut from the California State University System's 2020-21 budget. And on Tuesday of this week, Wisconsin Governor Tony Evers proposed his 2021-23 biennial state budget, which included a recommendation for an additional $191 million in funding for the University of Wisconsin System.
Nonetheless, many universities find themselves, like Wyoming and Wright State, being forced to make more budget cuts that they no longer can confine to the nonacademic side of the house. They now are having to sacrifice their core academic operations or their most precious resource – the faculty – in order to manage the double whammy of declining enrollments and soaring expenses, both caused largely – but not exclusively – by the pandemic.
Published at Fri, 19 Feb 2021 11:00:00 +0000