News From the North Pole

A Little Cheer for a Dreary Year
The holidays are upon us, and the North Pole has never been busier! Amid all the bustle, Santa is as jolly as ever, now that he and Mrs. Claus are speaking again, after an epic fight over the modification of Santa's suit. It seems Santa did not appreciate the "quarantine fifteen" jokes.
The North Pole's employment rate hit an all time high this year, as over one million seasonal worker elves poured into the region from all over the globe. In a recent interview, Mrs. Claus was showing signs of strain: "I am awfully tired of cooking for the vegan elves from Oregon. I simply can't understand why they refuse my Reindeer Ratatouille, despite my assurances that it contains neither arctic reindeer nor French rats."
Santa is not thrilled either. "These generation S elves just don't have the skills we need. All they want to do is bake cookies and nail wheels on wooden trains. We are all about big data and logistics–we need parts for three billion toys and global overnight delivery, of the right toy, to the right house, in a package that fits down a chimney. And just try keeping Elves six feet apart…"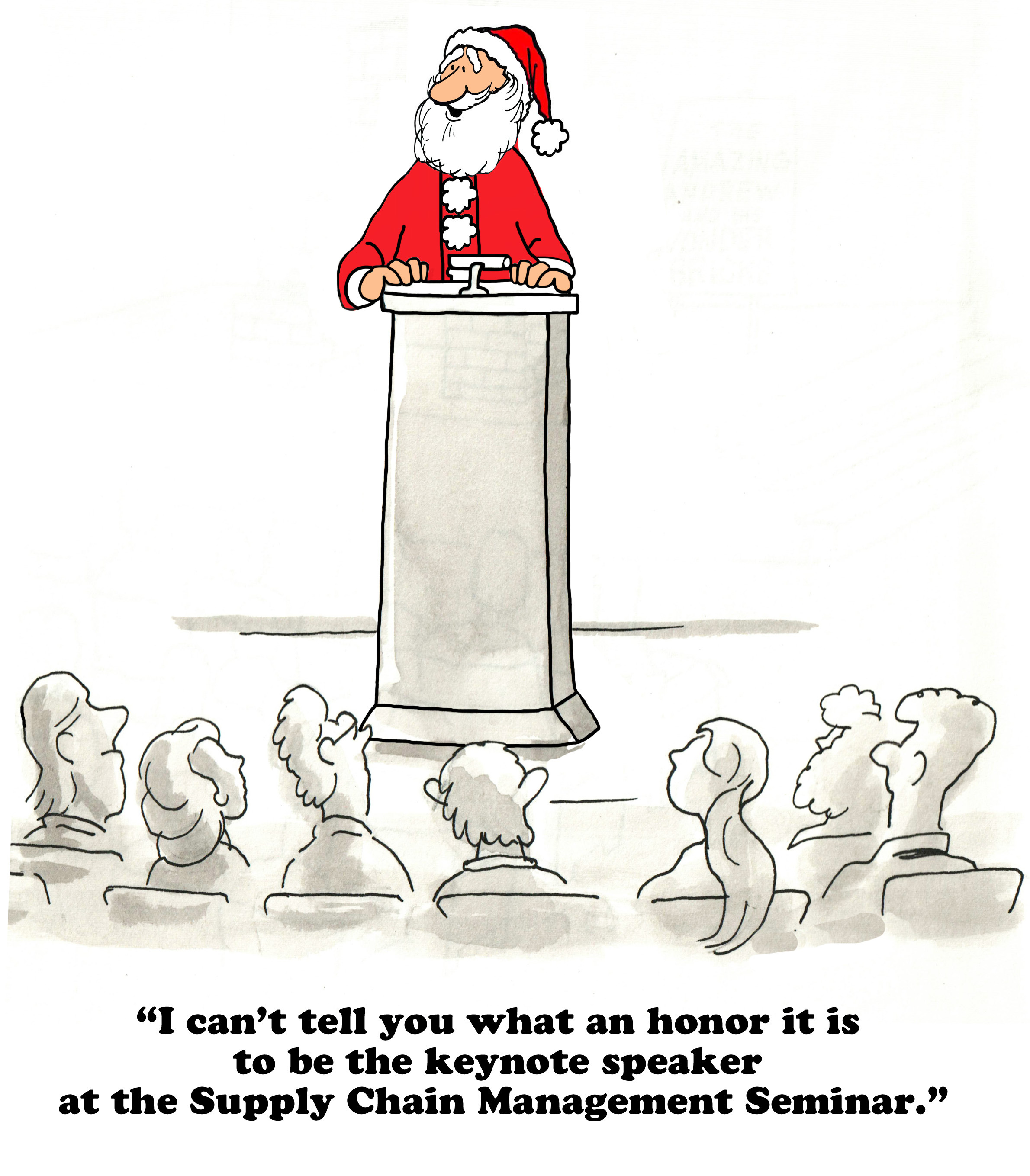 Sources say that as a result of the tremendous uptick in demand for gifts, Santa has enlisted outside help. The Easter Bunny, Tooth Fairy, Baby Yoda, all 101 Dalmatians, and the entire Marvel Universe are said to be onsite, but socially distanced. Of course.
Santa's social media is also booming, and a recent PolePoll™ shows that all eyes are on Santa's Reindeer. While in quarantine, the famous quadrupeds received certificates in digital media communications. Since then, they have been exceptionally active on social media platforms, with millions of followers in the fitness, beauty, food, long bony legs, and influencer sectors. Dasher, Dancer, Prancer, Donner and Blitzen launched their exercise lab, www.ThatNorthPoleLife.hohoho/EveryDayIsLegDay.
Comet, Cupid, and Vixen are regulars on Instagram @DeerDiary, with advice on snow cleanses, the best sourhay recipes, dewy, glowy antlers, and more. Rudolph, of course, is endlessly popular on TikTok, and engagements with his account, @NotTHATRudy, are up by 4,000% since mid-2020.
Best wishes for the Holidays and the long-awaited end of 2020.
Gray Associates
Share This Post
Comment
---
Published at Tue, 22 Dec 2020 13:20:12 +0000
Article source: https://www.grayassociates.com/blog/news-from-the-north-pole