National vs Regional Accreditation, Selecting the Right College or University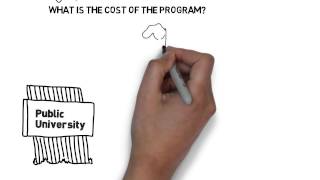 The two types of institutional accrediting bodies are Regional and National. Finding a school that is accredited by an agency recognized by the U.S. Department of Education is the first step. ( http://youtu.be/PIk1XBUpkgk)
There are six regional accrediting agencies that oversee different sections of the country. They are:
Middle State Association of Colleges
New England Association of Schools and Colleges
North Central Association of Colleges and Schools
Northwest Association of Schools and Colleges
Southern Association of Colleges and Schools
Western Associations of Schools and Colleges
Unlike their Regional counterparts, National accreditors are not bound to specific geographic area, but rather evaluate certain types of higher learning institutions. For example, the Accrediting Bureau of Health Education Schools (ABHES) is recognized by the U.S. Department of Education as an institutional and specialized accreditor focusing on health care education. Many nationally accredited colleges and universities focus on vocational or trade focused education, for example nursing or medical assisting.
The type of institutional accreditation does not play a role in determining the quality of education at a specific college or university. There are many examples of high quality institutions and programs under both regional and national accreditation; however, lower quality providers with poor outcomes exist under both types of accreditation as well.
What You Must Ask:
Why are you attending a specific program?
If the sole goal of your completing a program of study is an immediate entry into the workforce, then institution's accreditation source, whether national or regional, will likely not make much difference (assuming you are comparing programs of similar cost and quality). If completing a specific program will serve as an educational ladder stepping-stone to a higher degree, then transferability of the earned credits and/or academic and professional credentials must be considered. Each educational institution sets its own transfer of academic credit policies and there is no guarantee that any earned credits would transfer. As a general trend, most nationally accredited colleges and universities accept credits and credentials from both regionally and nationally accredited institutions. However, some regionally accredited schools do not transfer in academic credits earned at nationally accredited institutions. To learn about transfer of credit policies at any specific higher education provider, please contact the institution's admissions and/or registration department, or refer to the school's academic catalog.
Accreditation is, indeed, important and is a way to differentiate and select the institution and program that best meet one's educational and career goals.
For more information about accrediting bodies in the U.S. please visit these links:
U.S. Department of Education: http://www2.ed.gov/admins/finaid/accred/accreditation.html#Overview
ABHES, an example of nationally accredited agency: http://www.abhes.org/
ACEN, an example of a specialty accredited agency: http://acenursing.org/
Council for Higher Education Accreditation (CHEA): http://www.chea.org/
This video is brought to you by Nightingale College's Illuminations program. For more information on this nursing school in utah please visit: http://nightingale.edu.