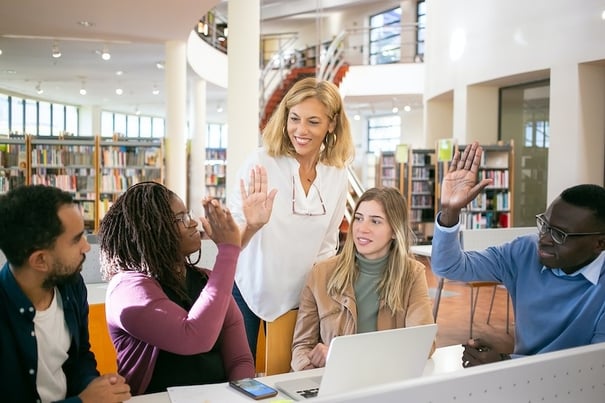 Applying to college early can be a good idea for a lot of reasons. Acceptance data shows that students who apply through early action have a slightly higher chance of being accepted. And once accepted, you can breathe a sigh of relief and enjoy the rest of your senior year.
But is early action the same as early decision? And if you're accepted through early action, is it binding? Let's take a look at what early action is, how it works, which schools offer early action, and just how soon you have to get your applications in.
 

What Is Early Action? Is It Binding?

If you're confused by early action, you're not alone. That's because many students struggle to figure out the difference between early action and early decision. So let's get that cleared up first.

Early decision is binding – if you apply early and are accepted, you agree that you will attend that school and withdraw all other applications. This option is best reserved for the one school you are positive you want to attend, so much so that you are willing to walk away from all other offers.

Early action, however, allows you to apply at an earlier date and receive an earlier answer without committing to attend the school that accepts you. It is not binding. This means you have the advantage of showing early interest in a top-choice school, while leaving your options open for other acceptances and financial packages offered by other schools.

The earlier deadline for application materials does mean that you will need to get a jumpstart on your application, letters of recommendation, and essays. Likewise, if you accept an early action offer, you'll finalize the admission paperwork much earlier than you would if you were to follow regular application deadlines.

If that all sounds good to you and you prefer to get the application process complete as early as possible, then read on to learn all about the early action process.

 
How Does Early Action Work? 
Early action requires you to meet an earlier deadline for application, but the trade-off is that you'll get a response much sooner than you would if you applied using regular deadlines. While early action applicants tend to have higher acceptance rates than regular applicants, they also are largely made up of academically strong candidates who would have been accepted regardless.
You may choose to apply early action if you are a strong candidate who meets all of the requirements of the school, or if you meet the minimum requirements and would likely attend if accepted. Applying early action is a way to convey to the school that this is a top choice for you, and one you will seriously consider accepting. 
To get started, you'll download the regular application from the school's website. Just be sure to click on the Early Action button when accessing your application. There is no difference between the regular and early action applications – the same questions are asked and the same information is collected. The only difference is that your early action application will be due earlier.
After you've submitted your application, you will receive word of acceptance, denial, or deferment, meaning you have not yet been accepted. If you are deferred, your application will be reviewed again during the normal application timeline, and you will receive an answer at the same time as those who apply during the regular application time.
When Are Early Action Deadlines?
We've mentioned that the only real difference between the early action application and the regular application is the deadline for each. While regular applications can be due any time from December on, and sometimes are accepted year-round on a rolling basis, early action deadlines take place sooner, with one, or at most two deadline options.
Most early action deadlines take place in November, with acceptances sent out in December. Some colleges may offer two early action application deadlines, commonly referred to as EA I (Early Action 1) and EA II Early Action II).
EA1 is almost always November 1.
EA2 is almost always November 15.
To give you an idea of how this varies from school to school, Purdue, Stanford, Penn State, Morehouse College, Howard University, and Caltech all have November 1 deadlines. DePaul, Loyola, and St. John's University all have November 15 deadlines. And some schools like Georgia State, University of Georgia, UNC Chapel Hill, and University of South Carolina have October early action dates, so the November guideline is just that – a guideline. Be sure to research your schools of interest. The best way to be safe when it comes to early action dates is to visit your school's website to ensure you meet the early action deadline.
The best part about applying early action is hearing back before most kids have even submitted their applications. Schools with early action admission usually contact applicants with their decision sometime between December 1 and January 31. This can be a huge weight lifted off your shoulders and allow you to breathe easy, start applying for scholarships, and start getting excited about college.
Keep in mind, though, that there are some colleges that wait until mid-February to let applicants know if they've been accepted. You still have the advantage of applying early – it will just take a little longer to find out the results.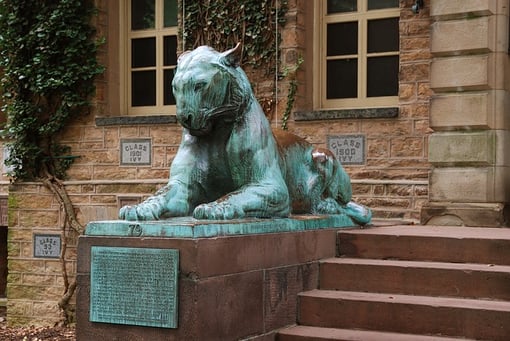 What Popular Schools Offer Early Action?
According to the College Board, some 450 colleges offer early applications, which includes both early action and early decision. In general early action is more common at private colleges than public ones.
If you are thinking of applying to any Ivy-League schools or highly selective colleges, you will likely have the option of early action. Schools atop the U.S. News Best Colleges rankings such as Princeton University and Harvard University both offer the early action option.
This complete list of schools with early action programs is a great resource if you are considering applying to multiple schools. Once you've gotten an idea of which schools offer this program, be sure to visit each individual school's website to read about their early action policy and to learn that school's deadline for applications.
Some websites might mention a Restrictive Early Action program. For an explanation on how that differs from a typical early action program, read on!
 

What Is Restrictive Early Action?

 When you visit a school's website, you may discover that it offers only a restrictive early action option. This is slightly different from early action, and it's important to understand the distinction.

Restrictive early action is not binding. If accepted under this program, you do not need to accept. However, you are only permitted to apply to one school via restrictive early action. In this way, you are stating your serious intentions about attending that school if accepted.

What does this look like? Let's imagine you apply restrictive early action to Harvard. You also want to apply to some other highly selective schools, and it's fine that you do. But you can't apply restrictive early action to more than one school, so you will need to apply to your second, third, and fourth choices through early action, if it's offered, or through the regular application process.

Harvard, Princeton, Stanford, Yale, Notre Dame, Georgetown, and Mount Holyoke are all examples of schools that offer restrictive early action, so if you want to apply to more than one Ivy school or top-tier school, you will have to choose just one where you will apply restrictive early action. Be sure to check with each school, as some offer only restrictive early action as an alternative to regular application.

Do note that some schools refer to restrictive early action as single-choice early action (SCEA). Regardless of what term the school uses, it is the same concept with the same rules and parameters.

Finally, if you are accepted through any type of early action program, you still have until May to accept or deny. Even the restrictive early action program gives you the opportunity to take your time fielding offers, considering financial packages, and making your decision.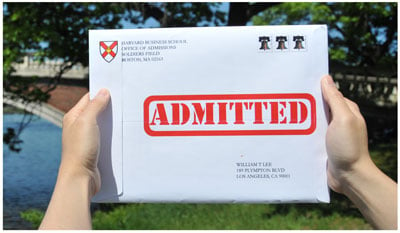 Want to build the best possible college application?
We can help. PrepScholar Admissions is the world's best admissions consulting service. We combine world-class admissions counselors with our data-driven, proprietary admissions strategies. We've overseen thousands of students get into their top choice schools, from state colleges to the Ivy League.
We know what kinds of students colleges want to admit. We want to get you admitted to your dream schools.
Learn more about PrepScholar Admissions to maximize your chance of getting in.
Source: blog.prepscholar.com