How to get off the College Waitlist – My Real Story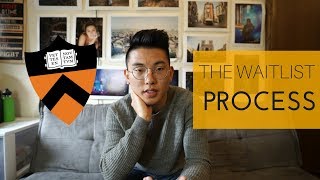 Hope this helps some of you understanding the waitlist process.
Website // nicolaschae.com
Instagram // instagram.com/nicolaschae
Twitter // twitter.com/nicolaschae
Subscribe to my mailing list! http://eepurl.com/djqvBL
Use my affiliate links to purchase my equipment!
My Gear:
Sony a7s – http://amzn.to/2Cix9ht
Canon 6D Mark II – http://amzn.to/2Brydmp
Sony 28mm f2 (Vlogging Lens) – http://amzn.to/2nXsOMo
Sigma 35mm f1.4 (Portrait Lens) – http://amzn.to/2Ckc4TN
Canon 24-70m f2.8 II (Everyday Lens) – http://amzn.to/2nXBwKt
DJI Mavic Pro – http://amzn.to/2Cjm8wk
Ikan Beholder DS1 Gimbal – http://amzn.to/2BtLcnT
GoPro Hero Session – http://amzn.to/2nXUVei
Rode VideoMicro – http://amzn.to/2Cirhox
If you're new to the channel: Hey! My name's Nic Chae and I'm an 18-year old photographer, filmmaker, YouTuber, and student at Princeton University. I make daily vlogs, college videos, photography techniques, gear reviews, and fashion videos! If you have any questions or want me to cover anything feel free to leave in the comments down below. Thanks for watching!
Business Inquiries:
nicolaschae@gmail.com