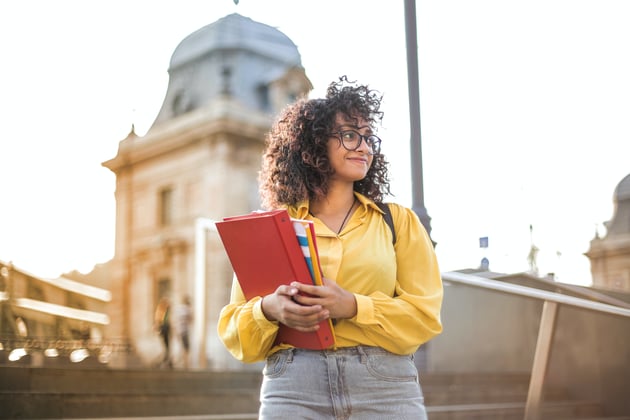 With nearly 4,000 colleges and universities in the United States, the choices can be overwhelming, to say the least. There's so much to think about when deciding where you will spend the next four years of your life, and it's sometimes difficult to narrow down the choices.
In choosing your best fit college, it's best to consider as many variables as possible. If you've thought through various possibilities and reflected on what you're looking for in a school, you'll know you've chosen the best fit when it's time to sign your letter of acceptance.
The best fit school is one that suits your personality, matches the goals you have for yourself, will help you reach those goals, and will meet your other needs and wants when it comes to social atmosphere, extracurricular opportunities, and academic opportunities. Fortunately, you have tools and resources at your disposal that will help you figure all of this out. So let's dive in and discover how to find the right school for you!
7 Steps to Finding the College the Right College
Research comes in many forms, and we recommend you utilize all of them! Ideally, you want to collect information from as many sources as you can and from multiple perspectives to give you a full picture of each college experience.
Follow these steps to collect information that will match you with the ideal school.
Step 1: Plan a Visit
While it's not always possible to visit schools—especially if you're considering colleges all across the country—we recommend you make every effort to do so once you have narrowed down your top choices. While all of the other resources below are extremely helpful, the one thing they don't provide is personal experience.
Walking around campus, visiting a dorm, exploring classrooms, previewing amenities and facilities, and taking note of what seems important to the school are all crucial to getting a feel for best fit. Visiting is so impactful that many students struggling to make a decision have no problem deciding after a visit — the experience of being on campus gives them a gut feeling about whether or not the school is a good fit.
If you can't afford to travel to a college of interest, you still have some options. Some colleges offer free visits to qualifying students, such as the Columbia Engineering Experience, Johns Hopkins Overnight Multicultural Experience, and Penn Early Exploration Program. And if visiting is still impossible, try a virtual visit. Many schools offer links to video tours of campus, 360-degree views of housing, and testimonials from current students.
Step 2: Speak to Admissions Counselors
It makes sense to talk to the pros, and admissions counselors are your ticket to a lot of valuable information as they are in a unique position to know all the specifics of their school. Admissions officers are asked hundreds of questions just like the ones you likely have and are prepared with answers. They can also direct you to other people you can talk to, from department chairs to team coaches. Whether you have a face-to-face, a phone call, or an email exchange, you'll always benefit from a conversation with an admissions counselor.
Step 3: Research Online
Virtually everything you want to know about a school's offerings can be found on their website, along with contact information if you want to delve deeper into the information with an authority at the school. Take the time to really explore what the school offers. Consider all the following: major areas of study/ courses/ special programs that might be of interest, such as an Honors Program; sports programs; extracurricular offerings such as clubs and Greek life; and policies that the school seems to stress, such as freshmen requirements to live in dorms or a mandatory core curriculum.
Then step back and look at the overall message you get from what the school shares on its website. Is it academically focused? Diverse? Small and communal? All sports all the time? When you walk away from the website, how are you left feeling? If you are excited and can see yourself there, that's a good sign!
Step 4: Talk to Students
Some of the best resources you will find at each school are current and former students. They can provide the inside scoop on the reality of day-to-day life on campus – both the good and the bad. Keep in mind that they are sharing information from their own perspectives, and you might feel differently in the same circumstances. That's why it's important to talk to more than one student.
Compare this step to reading reviews on a product. One review may offer valuable insight, but it is still only one person's experience. The more you read, the better idea you'll have of what to expect from the product. If everyone makes the same comments about its failures, you can likely trust that information. Look for patterns in comments for the most reliable information.
And try to talk to recent graduates as well. They may be slightly more objective – looking back may give them a broader perspective of what was good, bad, helpful, or their least favorite aspect of their time in college. They can also shed light on how well prepared they were to enter the workforce.
Step 5: Talk to People Who Know You Well
Once you've gathered information and shared it with people you trust, like family and friends, ask for their thoughts. Remember that they are only opinions, but they're from people who know your personality. 
Sometimes it's hard to see ourselves objectively. We may think something about ourselves, but others who have spent time with us have a different impression. A friend or family member might point out that you need to be a big fish in a little pond, and that a smaller school might fit you better. Or they might remind you how much you need your quiet time, which may impact the type of housing that would work best for you.
The thing is, this time of your life is filled with big decisions, and there's so much to consider, so let a trusted friend or family member help lessen the load. Don't be afraid to ask for others' opinions. You don't need to take their advice, but you should at least weigh it as part of your decision.
Step 6: Quiz Yourself
You can find free best fit college quizzes like this one from U.S. News & World Report that help you determine what you're looking for in a school. With questions like, How important is it for you to have quiet time each day? and How many nights of the week do you like to be out with friends? you'll think about who you are and what you should be looking for in a school.
"What college fits me?" quizzes help you identify key aspects of your personality, and they also help you focus on your goals. They might ask about your plans after graduation – grad school or a job, for instance. They might help you identify if you're a liberal arts student or focused on a specific, defined major. All of your answers will help guide you toward the school that is the best fit for you. 
Step 7: Read Reviews
Use the same principles as you did for talking to students to look at the many online reviews about a school. You can do a general search for reviews of individual college or check sites like Unigo that provide reviews of thousands of colleges written by students. 
Just make sure you concentrate on getting a general feel for how students feel about their school versus homing in on one review. And always keep in mind that a student behind a keyboard can say anything, so again, read reviews collectively.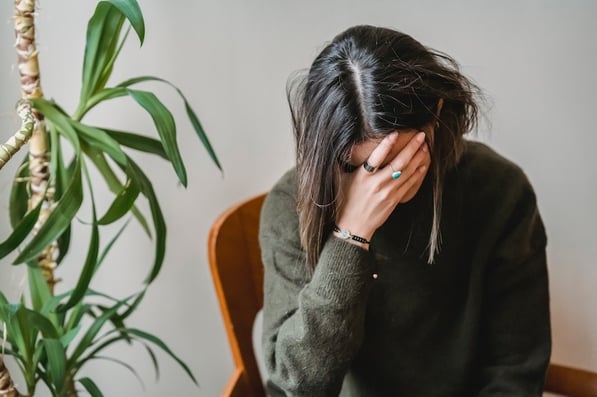 Don't Make These Mistakes When Choosing a College
We've talked about everything you can do to choose a college that is the best fit for you. Now let's talk about the mistakes kids commonly make when choosing a college. Knowing about these potential pitfalls will help you avoid them and keep you focused on what is important.
DON'T Choose a School Based on What Someone Else Thinks
Everyone has their own personality, their own goals, and their own tastes. Your best friend may visit a campus with you and fall in love with it – for himself. But that doesn't mean it's the right fit for you. Your parents may be lifelong fans of their alma mater and spend a lot of time telling you what a great school it is – but that doesn't mean it's necessarily the right school for you.
Parents and friends are great resources when it comes to knowing you and what you like, pointing out things you might not notice, and providing their own personal experiences. But at the end of the day, it's you who will be attending this school, so it's you who must feel it's the best fit. Don't feel pressured to attend the school everyone else is going to. Stay true to what feels right to you.
DON'T Make a Snap Decision
Quick decisions are rarely a good idea, especially when it's a major decision that will affect, at minimum, the next four years of your life. As we've discussed, there is too much to consider to take this decision lightly.
What qualifies as a fast decision? Choosing the first school you look at, for one. It may ultimately be the school you choose, but you're making a mistake if you don't keep your options open. The same applies to picking a school because it's the one you've always heard about. This is common when you live in close proximity to a college or when a particular university is considered the flagship school in your state or when your parents' or older siblings are grads. Just hearing about a school is not enough to make it a good fit for you. And don't be so quick to accept an offer from the first school that accepts you. You have time to field offers and may receive a better one.
DON'T Focus Only on One Factor
If you know that a specific university has a great pre-med program and you plan to be a doctor, you may be tempted to overlook other factors. After all, isn't the most important thing that the school prepare you for med school? Yes, but it's not the only thing.
The strongest program in the world won't make you happy if you're not having any fun or you can't find a place to be accepted or you can't sleep at night for all the partying going on around you. Focusing on only one aspect can blind you to red flags. The overall atmosphere of a place will make a huge difference to your experience there.
DON'T Rely Only on College Tours
We love a good college tour. They're informative and they hit the highlights, giving you a good view of the campus. For obvious reasons, they are also overwhelmingly positive – they are showing you the best their school has to offer.
The reality is that every school deals with student complaints, a lack of resources in some programs, and issues caused by human error. That's why it's important for you to do your homework and talk to students. Read reviews and statistics about the school. Look deeper into what is offered and what students are saying about classes and activities. When you visit the campus, take note of the flyers and club meeting announcements posted around the school, and ask if you can see yourself being drawn to those activities.
DON'T Limit Your Search (or Your Dreams)
First, keep your mind open to schools you might not have considered, and give them a fair chance. They might surprise you!
Second, dream big and give yourself permission to consider more competitive schools if they fit your needs. While cost can prohibit you from attending some colleges, many excellent schools offer lots of scholarships and financial aid.
Apply to both reach schools and safety schools, and see what is offered at each. Options are powerful, so keep them open.
What If This Doesn't Work?
If you've done all this preparation and still find yourself at a school where you're not comfortable, don't panic! Big changes can be really disorienting, so give yourself some time first. Consider what you can do to improve your experience.
If that fails, you always have the option to transfer. In 2021, according to the National Center for Education Statistics, 1.2 million students transferred to another college, so it's not uncommon to change your mind or realize later that you want something different. But you minimize the chances of having to do that if you do the work upfront to find the best fit college for you.  
What's Next?
Take a look at our guide to selecting a college for more information about the process.
For questions to ask yourself to help determine a good fit, check out this article.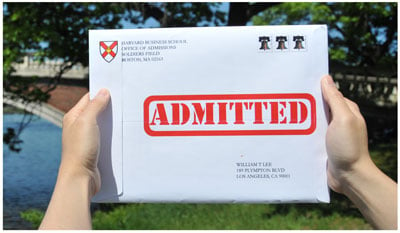 Want to build the best possible college application?
We can help. PrepScholar Admissions is the world's best admissions consulting service. We combine world-class admissions counselors with our data-driven, proprietary admissions strategies. We've overseen thousands of students get into their top choice schools, from state colleges to the Ivy League.
We know what kinds of students colleges want to admit. We want to get you admitted to your dream schools.
Learn more about PrepScholar Admissions to maximize your chance of getting in.
Source: blog.prepscholar.com