How I got my Associate Degree in ONE year!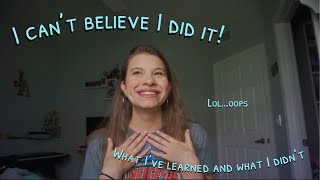 hi guys, today we welcome teacher me into the youtube world. i wanted to make this video for those out there who need a little guidance. hope you enjoy and subscribe! much love!
✰ open for more 🙂 ✰
✭ social media ✭
✫instagram: https://www.instagram.com/julietaalbano/
✫twitter: https://twitter.com/JulietaAlbano_
✭ music makes you lose control ✭
Music by Reggie San Miguel – Daydream – https://thmatc.co/?l=278E70B
-from your professor on zoom that cannot spell properly. i know i put an apostrophe, please forgive me.
✰Anything in this video belongs to its rightful owner. Any opinion is my opinion. This is not a sponsored video.