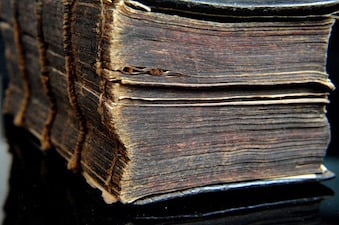 When you're studying for your AP Literature Exam, you're going to want to use practice tests and questions to hone your skills. But where can you find AP literature practice tests? And are all practice exams equally useful for you? 
The real exam has 55 multiple-choice questions and three free-response questions, but there are practice tests with every conceivable number and combination of question types.
In this article, you'll learn where to find every official College Board AP English Literature and Composition practice exam, free unofficial tests, and paid practice test resources. You'll also find out which tests are high-quality and how you can best use different practice exams to fulfill your studying needs.
Official Free AP Literature Practice Tests
The gold standard of AP English Literature practice tests and AP English Literature practice exam questions are College Board released materials. That's because the College Board administers the AP exams, so their practice questions are most like the actual AP questions you'll see on the test.
There are three different kinds of resources offered by the College Board: complete released exams from past years, released free-response questions from past years, and sample questions from the "AP Course And Exam Description."
Official Released College Board Exams
There are three official released College Board Exams. However, only the most recent one (from 2012) is complete. The 1999 and 1987 exams have the standard 55 multiple-choice questions, but both are missing parts of the three question free-response section. You can still use them as complete exams if you supplement them with released free-response questions from past years which we recommend since official multiple-choice problems are hard to come by.
2012 AP English Literature and Composition Exam
This is the best AP Lit practice test available. It's the most recent exam released by the College Board, and it follows the format of the current test with 55 multiple-choice questions and three free-response questions. Definitely make use of this test!
1999 AP English Literature and Composition Exam
This test excludes the poetry and prose analysis questions of the free-response section and only has the student choice question. So, to take it as a complete exam, you'd need to supplement it with questions 1 and 2 from the released free-response questions below. You can actually get question 2 for the 1999 test from the official free-response questions bank, but the excerpt for question 1 can't be reprinted, so you'll need to supplement with another poetry analysis question.
1987 AP English Literature and Composition Exam
For reasons that are not totally clear, this exam excludes the third essay question, the poetry analysis. If you want to take this as "complete" exam practice, use a free-response poetry analysis prompt from the bank of free response questions linked below.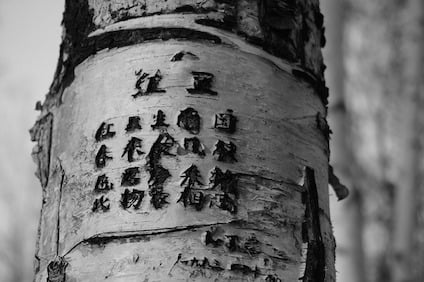 Or supplement with this tree-poem.
Official Free-Response Questions
There may not be very many complete released exams, but there are tons of free-response questions available from previous administrations of the test. These are great practice, not just for writing complete essays, but for practicing writing thesis statements, outlines, and so on.
What's also great about these is that most of them come with sample response and scoring guidelines, so you'll be able to see exactly what makes a high-quality AP essay by College Board standards. Be aware, though, that some of the prose and poetry excerpts can't be reprinted due to copyright concerns.
Below is the link to all the free-response questions available. The questions go all the way back to 1999, and since there haven't been many changes to the free-response part of the exam, all of these questions can be useful during your studying.
AP English Lit Free Response Questions 1999-2021
Sample Questions From the Course and Exam Description
The 2019 AP English Literature Course and Exam Description has practice multiple-choice questions and free-response questions.They don't add up to a complete test–there are only 19 multiple-choice questions instead of 55–but there are three free response questions (enough for a full test). Even though there aren't many multiple-choice questions, they are great for simple practice.
If you're looking for more questions like these, you can revisit the old exam description booklets as well. (Just keep in mind that some of the other information in the booklet may be out of date!)
Your Teacher
Your AP teacher may have access to copies of old AP exams that you can use for practice. They probably can't let you take them out of the classroom, but they may be allowed to loan them to you in a supervised setting. This is because teachers can purchase resources directly from the College Board that students can't. Asking your teacher may not bear fruit, but it's worth a try.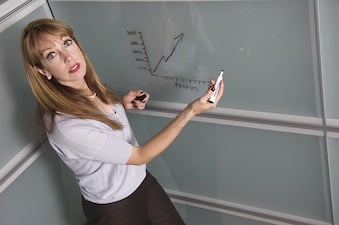 Why are you asking me for AP Lit practice tests? I'm your Econ teacher!
Free Unofficial AP Literature Practice Tests
In addition to the free College Board resources, there are also several places online where you can get free, unofficial practice tests. Be aware that, because these resources aren't College-Board created or approved, they are of variable quality. For each of these resources we'll describe what's offered and how it compares to official College Board tests.
Varsity Tutors AP Literature Practice Tests
This site has multiple-choice practice quizzes divided by concept–things like "interpreting the passage," "claims and argument," and "interpreting excerpts." The questions aren't worded exactly the same way as AP test questions, but they are still okay for testing your passage-interpretation skills. Basically, the questions test for similar skills, but don't necessarily mimic AP test questions in style.
Also, the site provides the date, title, and author of each work, which is not something you'll receive on the AP exam. You can make a free account at the site to track your scores, but it's not necessary to be able to take the tests.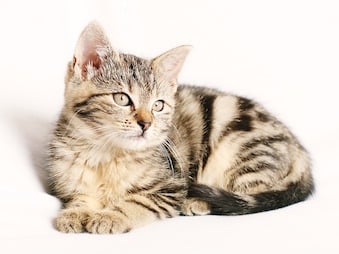 Kittens not included with free practice tests, unfortunately.
Albert AP English Literature Quizzes
Albert offers multiple-choice quizzes divided into prose, poetry, and drama categories. You are given the title, date, and author of the work–which you will not receive on the real AP exam. Like the Varsity Tutors quizzes, Albert offers questions that test similar skills as the AP exam, but the questions are worded differently.
High School Test Prep Tests
This site offers three short multiple-choice practice tests. You're given the title and author of the work. The questions for these tests are fairly surface-level, so I would only use these if you are working on your reading comprehension skills.
One of the single most important parts of your college application is what classes you choose to take in high school (in conjunction with how well you do in those classes). Our team of PrepScholar admissions experts have compiled their knowledge into this single guide to planning out your high school course schedule. We'll advise you on how to balance your schedule between regular and honors/AP/IB courses, how to choose your extracurriculars, and what classes you can't afford not to take.
CrackAP English Literature Quizzes
CrackAP has over 40 short AP Lit quizzes. Each quiz gives a passage then has 15 multiple-choice questions on it. The questions are somewhat easier than you'll find on the real AP exam, but if you need some quick practice, this can do the trick. This resource also has examples of past free response questions, which can be useful study tools, too!
Practice Quiz AP English Literature
This site offers a 20-question multiple-choice quiz on two passages–one poetry, and one prose. The passages are extremely basic, however, so I would only use this resource if you are working on your reading comprehension skills.
Looking for help studying for your AP exam?
Our one-on-one online AP tutoring services can help you prepare for your AP exams. Get matched with a top tutor who got a high score on the exam you're studying for!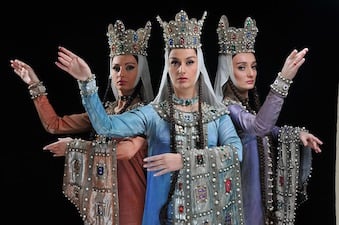 The queens of AP Lit practice give you their blessing.
Paid Unofficial Practice Tests
There are also several paid resources that offer unofficial practice questions.
Shmoop
This is a subscription service with questions for tons of different tests—SAT, ACT, and AP exams.They also have videos and other review resources. We can't really speak to the quality of the questions because the entire service is behind a paywall of about $25 a month.
The Princeton Review AP Literature Study Guide 2021
Published study guides are an excellent way to practice for the AP Literature exam. These books are put together by experts who have inside knowledge of the test, and The Princeton Review is one of the best out there.
This study guide has three practice tests, along with other types of sample questions and expert explanations to help you improve your analytical skills.
Barron's AP English Literature and Composition, 7th Edition
Like The Princeton Review study guide, the Barron's AP Literature study guide is another great resource for students looking for extra exam prep. This guide has four practice tests and sample essay questions, along with an expert walk-through of the AP Literature exam itself.
If you're looking for a guide that gives you practice and provides tips for mastering the exam, this would be a good pick!
Peterson's
This subscription service offers access to tons of test prep, including the SAT, ACT and lots of AP courses. Their AP Literature resources include two full-length practice tests, three sets of flashcards to help you study, and several instructional videos.
Prices for subscriptions start at $39 dollars per month, and some plans include live tutoring and writing instruction. If you choose to subscribe, you get access to all of their course and test-prep materials, so if you're taking several AP classes, this could be a good source.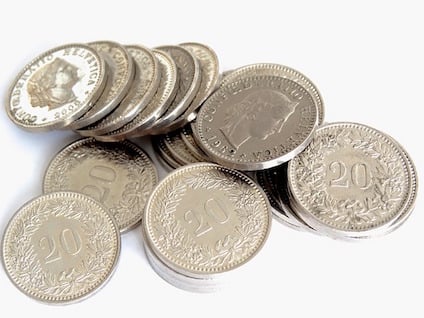 I definitely advise paying for all of these resources with whatever loose foreign change you have lying around.
How to Use AP Literature Practice Tests
How to use a given practice test depends somewhat on the resource itself. We'll offer some recommendations here on how to best use different resources.
Complete Official Released Tests
The best way to use a complete official practice test is to do a practice-run for the exam. So find a quiet room, bring a timer or watch so you can time sections, and get to work! This will help you get familiar with the exam experience so you'll feel more comfortable on exam day!
Since there are two complete AP Lit practice tests, it makes sense to take one early on in your studying time, and one later. You can get a parent, tutor or teacher to grade the exams. The early test will help you figure out what you need to work on, and the later test will show you how you've improved! Since the AP English Literature test is more skills-heavy than content-heavy, you shouldn't feel totally lost taking a practice test even in the middle of the school year.
Official Released Free-Response and Sample Questions
Official resources that aren't complete tests are best for practicing individual sections of the test. The sample multiple-choice questions in the "Course and Exam Description" make for great AP English Literature multiple-choice practice–they'll help you get familiar with the style of the questions and practice close-reading.
The wealth of released free-response questions are great resources for building your timed essay-writing skills. You can practice complete essays or develop essay outlines.
Unofficial Practice Tests and Resources
Since unofficial practice tests aren't going to be quite as similar to the real AP exam as official College Board materials, they won't be quite as useful for preparing for the format of the exam or its questions. However, they can be very valuable close-reading practice. And since that's a critical skill for the exam, it's still worth it to use unofficial resources.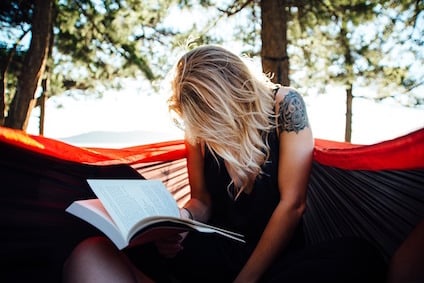 Be very quiet. She's close-reading.
Key Takeaways
Practice tests and questions are a hugely important resource as you prep for the AP Lit exam. The gold standard of practice resources are those that come from the College Board, but there are many other places where you can get practice questions that will help you hone your close-reading skills for the exam. Most of the resources listed in this article are free, but a few are paid.
Remember: official College Board practice tests are best for simulating the exam experience. Actual College Board questions are good for focused preparation for individual sections of the exam–especially the essays. Unofficial resources are best used for further honing your close-reading skills after you've practiced with the official materials.
Now that you know where to find these resources, you're ready to start studying for your AP Literature exam!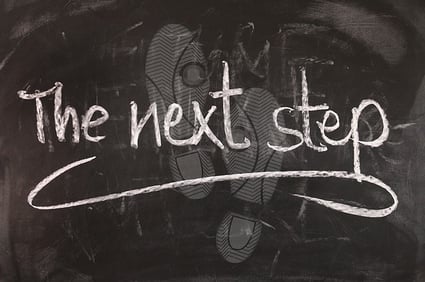 What's Next?
Wondering what you should be reading for AP Lit? Check out our list of 127 great books to help you prepare for the AP Literature exam.
Need more study guidance for your APs? See my five-step AP prep plan. Or see our guide on when to start studying for your APs.
If you're looking for practice tests for other AP exams, see our assembled practice tests for AP US History, AP Chemistry, AP Biology, AP World History, and AP Psychology.
Want to improve your SAT score by 160 points or your ACT score by 4 points? We've written a guide for each test about the top 5 strategies you must be using to have a shot at improving your score. Download it for free now:
These recommendations are based solely on our knowledge and experience. If you purchase an item through one of our links, PrepScholar may receive a commission.
Source: blog.prepscholar.com