Defending online internships (opinion)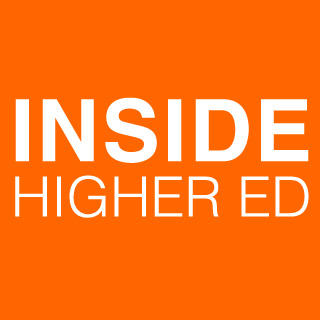 To the Editor:
The article headlined "Online Internships Fail to Meet Expectations," casts a shadow on virtual internships, but I have seen firsthand the many promising outcomes that have come out of remote experiences. NAF, a national nonprofit bringing together education, business and community leaders to transform the high school experience, has worked with its robust network to pivot in these challenging times and continue to offer students quality internships. 
For example, during summer 2020, NAF academies and its network of employer partners hosted more than 500 virtual high school interns. 
Contrary to the report, in a post-internship survey, NAF participants reported being satisfied with the 2020 virtual internship experiences (96 percent). Being virtual, students noted how valuable it was to network with other high school interns across the nation and expand their interpersonal skills.  
Students reflected on key areas that should be recognized as critical criteria for virtual internships:  
Building intentional connections that enabled them to gain experience working and communicating with professionals across the organization.

Creating effective program structures and materials.

Addressing barriers to full participation such as access to wifi.
NAF, which provides internships for in-demand careers in STEM, financial services and healthcare to students of color and students from under-invested-in communities, acknowledges that there is a greater need for businesses to invest in the quality of remote internships. 
NAF recommends the following priorities to ensure students are having the experiences they need to thrive: 
Make the virtual experience interactive, engaging, and fun.

Create an internship environment reflective of the workplace and allow young people to engage in meaningful work and practice accountability.

Connect interns to others and help them experience the culture of the organization.

Identify technologies that work well for interns and hosts.

Plan and host virtual internships with equity in mind.
Virtual internships are likely to increase as businesses continue to explore remote working in response to the COVID-19 pandemic. With an existing and growing demand for online internships, these work-based learning experiences offer critical pathways that can help all students have brighter futures. 
It is important to understand the value of these experiences and that they will be part of our workforce going forward. It is imperative that opportunities are created that will benefit every type of student, learner and work environment. 
For those looking to ensure they are providing high-quality remote internships, NAF has a library of resources publicly available.
Dee Chambliss
Director of Network Evaluation
NAF
Published at Fri, 21 May 2021 17:36:00 +0000
Article source: https://www.insidehighered.com/views/2021/05/21/defending-online-internships-opinion