Admission into Foreign Universities during the Time of Pandemic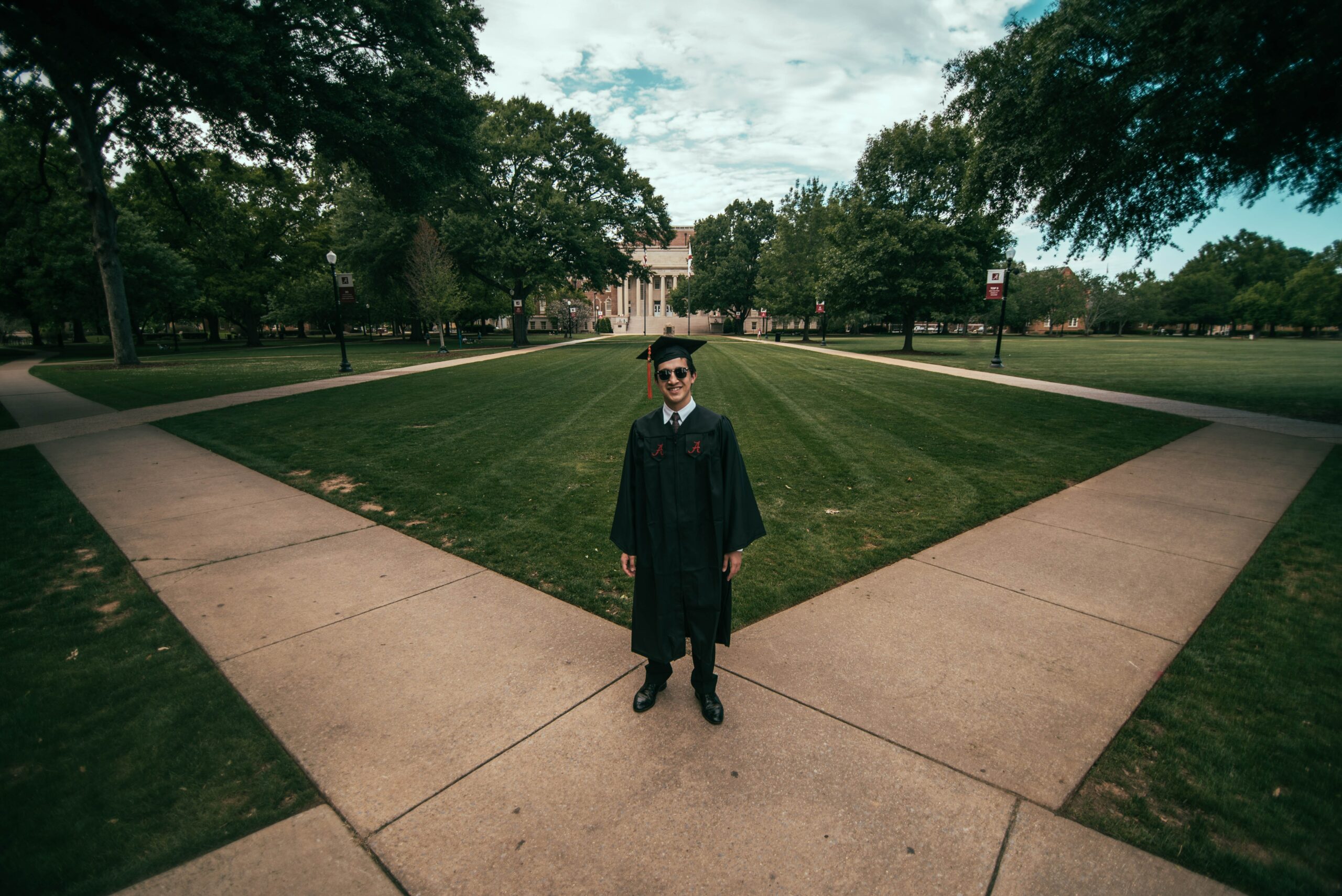 If you were planning to begin your higher studies abroad this year or the past year, chances are Covid-19 pandemic has already ruined your plan. Or maybe you're wondering about studying abroad next year but you're not sure whether your application will be affected.  
With travel restrictions and new visa rules, Covid-19 has crushed the dreams of millions of Indian students looking to study abroad. Let alone the practical challenges, they're simply unwilling to go and live abroad at this time of global uncertainty. 
Amid such chaos and confusion, we've put together some important information for you. Read on to know about admission to foreign universities during this unprecedented time. 
Admission into Foreign Universities are Still Taking Place 
Whatever situation you're in now, there's one important thing you've to keep in mind – it's still possible to study abroad. While India is increasingly struggling with the crisis, foreign universities are looking forward to the Fall 2021 intake. They're offering much flexibility to international students at all stages of the student lifestyle. 
For example, universities have extended their deadline of submitting applications. They've also offered a larger window to accept admissions and pay the tuition fee. The vast majority of international universities have developed future plans for future lockdowns, travel bans, and restrictions. 
Travel Restrictions are Shifting & Need Not Stop Admission in Foreign Universities
Travel limitations are one of the main concerns for both current and prospective students. While most of the institutions are conducting virtual learning programs, students are worried about missing out on the most exciting part of studying abroad – the opportunity to experience a new country and culture.
Fortunately, many universities especially in the UK and Europe have implemented flexible start dates. They've implemented a hybrid learning program – a mixture of both online and offline classes. So even if you can't go there for the first semester, you're likely to travel there for the second. 
On top of that, student visas might be exempt from travel restrictions. So, you might be able to go to the country your university is located in. 
More Students are Applying to Foreign Universities this Year
Despite the deadly second wave of Covid -19, it seems like 2021 is going to be an interesting year. A lot more students are applying to foreign universities including those who dropped their plan in the last year because of the pandemic. 
According to a recent survey, 89% of the students confirmed that they want to pursue their plans of studying abroad. Only 11% of them said they've changed their plans. This intent to study in an international university is reflected in the increased number of TOEFL and GRE tests. 
Countries That are Ready to Welcome You!
Countries across the world are slowly opening now. By the time students will go to universities, things are very likely to get better. Here, we've compiled a list of countries with universities that are offering admissions to international students for the session of 2021-22. 
UK
Although the UK has not yet opened the borders, it has started welcoming international students with all safety measures. Students are now getting accepted for campus-based education and the key changes are as follows. 
The universities have ensured complete access to the study materials

Major protocols with public health guidelines have been put in place to ensure everyone is safe on the campus

Digital space for international students has been re-invented for effective interaction and network

Shops and supermarkets are open for students to get their daily essentials. 
Here's the list of some of the universities opening in-person learning in 2021.
University of Oxford

Birkbeck, University of London

Manchester Metropolitan University

City, University of London

University College London
USA
The number of international students in the US dropped around 1.8% in 2020. This year, however, it's quite the opposite. The number has hit an all-time high from 2018 with 1,05,299 international students. Here we present the latest update on admission to US universities. 
Most of the universities have implemented the hybrid model of education. The offline classes will be conducted with all health and safety protocols.

Travel restrictions have been released in general with certain conditions.

Admission events and campus tours are either postponed or to be held online
These are some of the universities allowing online/hybrid learning in 2021.
Stanford University

Harvard University

University of Illinois 

Hofstra University

Auburn University
Australia 
The Australian government, in collaboration with the higher education authorities, is preparing for the safe arrival of international students. All Australian universities are now accepting applications with an extremely safe on-campus experience. 
The government is granting student visas despite the travel restrictions

International students can also opt for an online course if they want

As of now, universities are going to follow the hybrid model. Students can go to their campuses once it's allowed
These Australian universities are open with an online/hybrid learning model for international students.
University of Sydney

University of Melbourne

University of Queensland

Australian National University

University of New South Wales
Canada
Canada was one of the first higher education countries that have reopened its border in October 2020. Since then, it has been issuing study permits. Because of this quick support and action for international students, this country is now becoming a very popular destination for higher studies.
Some Designated Learning Institutions (DLIs) have opened their campuses for international students

The Canadian Visa Application Centers have resumed their services in different cities in India

Students can physically attend the classes after spending 14 days in quarantine
Below are a few universities welcoming international students to their campuses.
University of Toronto

McGill University

University of Montreal

University of Alberta

University of British Columbia
Germany
With certain governmental rules and restrictions for international students, universities in Germany have started accepting applications for admission. Here are the key points to remember.
Almost all the universities have switched to a mixture of online and offline classes to accommodate the students. 

The winter semester in November would begin as per the schedule

Student loans and scholarships have been made available to the international students
Below mentioned are some of the universities offering online/hybrid learning to students.
Kingston University

University of Law

Arden University

University of Applied Sciences

Berlin School of Business and Innovation 
France
France has opened its borders for researchers and international students since July. If you're planning to study in France, check out the latest updates here. 
Irrespective of the country, all international students can travel to France

Both online and offline classes are being offered except practical classes that are to be conducted on campus

Students must have an exceptional internet travel certificate and a negative Covid test result with mandatory health checkups
The respective universities are as follows. 
Sorbonne University

École Polytechnique

Paris Sciences et Lettres – PSL Research University Paris

INSEAD

HEC Paris
New Zealand
New Zealand's borders are closed for all travellers, including those with student visas. But the government has taken effective measures for the welcome of international students.
Universities have extended their delivery options for the academic year of 2021

With remote learning, universities are looking forward to conducting face-to-face classes

They're processing admission applications and offer letters as well
These are some of the universities offering a mixture of online and offline classes to international students.
University of Auckland

Victoria University of Wellington

University of Canterbury

University of Otago

University of Waikato
Winding Up!
Nobody knows how the "new normal" will look like once the world will be completely Covid free. But the higher education institutes have shown remarkable resilience, progress, and the willingness to adapt. 
Despite the challenges, prospective students have a plethora of international opportunities now. So, it's still possible to take admission to foreign universities, pursue the course you love, build lasting friendships, and immerse yourself in a new culture. 
If you're still not sure about studying abroad, talk to our expert counsellors and clear all your doubts. 
Start A Conversation 
Published at Mon, 24 May 2021 10:15:57 +0000
Article source: https://blog.univariety.com/admission-into-foreign-universities-during-covid/