A New Perspective

Twitter

Facebook

Linkedin

email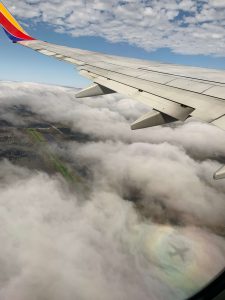 I always opt for the window seat. Where else do you get the chance to expand your view of the world, only as the roads, trees, and buildings become smaller? When I fly, that time looking out the window is often when I reflect. It's also when a song on my playlist might make me cry. Seems to happen more often miles above the earth. Not sure if it's the cabin air, or the fact that this vantage point allows me time to really listen and hear. These moments of reflection often bring about new ideas.
This pandemic has been a time to reflect as well. It has been hard, and at first, I found myself struggling to manage it all. The emails tripled, the online meetings quadrupled, and the workday seemed longer. Work-life balance was, well…out of balance. I have since found a rhythm and cadence to my days. The space and time allowed me to see the work from a different perspective.
Connections over the internet have been a wonderful way to engage with students and colleagues who I might miss during the busy day in a large public school. I have explored new topics on higher education and participated in multiple online conferences. I've watched countless webinars, joined and hosted online panels, and toured colleges virtually, all while wearing sweatpants and Birkenstocks. The point is, I have been able to pause and see the work from a different angle. I love to help students find their path, but I'm now more compelled to break down the barriers that for years have prevented the most disadvantaged students from accessing many opportunities.
This is why I do what I do.
I want to help shape the future of education and disrupt the status quo to ensure higher ed is accessible to all students no matter who they are, what type of learning experience they are seeking, or where they live. If this pandemic has given us one thing, it's a different perspective about what education is and what it can and should be—a public good.
Hopefully in 2021, with new leadership for our country, we will all find new perspectives.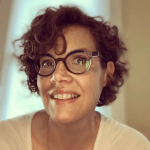 NACAC member Tara Miller is lead college counselor at Stephen F. Austin High School (TX).
Published at Fri, 13 Nov 2020 10:19:43 +0000