8 Tips For Freshman Year In College: Make The Best Out Of It!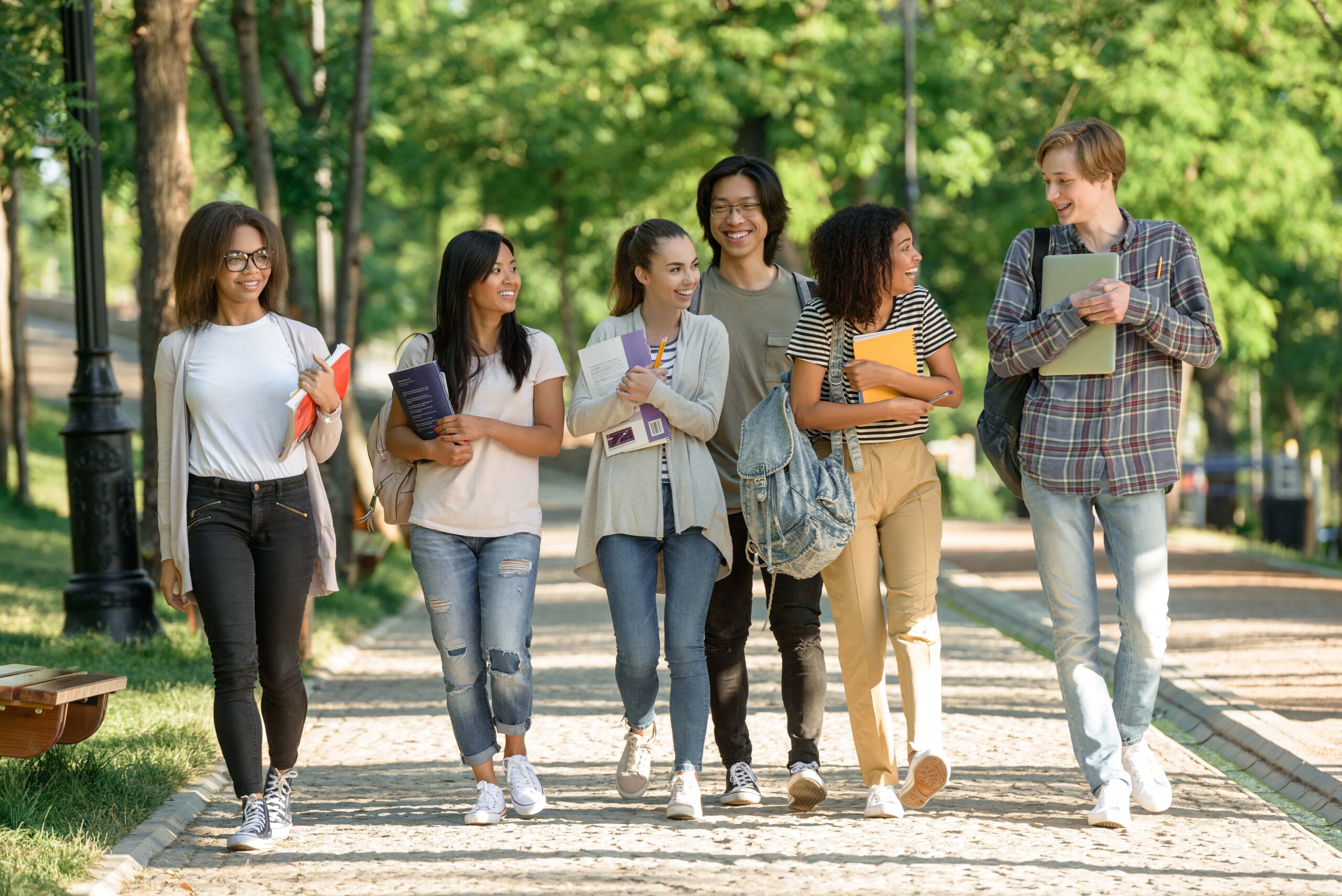 The first day of college can be nerve wrecking for many students. So, today we are going to be giving out some of the best tips for freshman year in college that will help you out throughout the year.
So, get ready to enter into a whole new world with endless possibilities and a vision of a bright future. Every student would have big hopes and dreams about their college. The journey so far would have been a memorable one. But hey, gear up to find much more in your college. Are you ready?
Without further ado, let's jump right into it!
8 Tips For Freshman Year in College
Does the word college resonate with the word fear for you? Knock that fear and anxiety out of your system because you're a freshman and have the potential to be anything you wish to. If you plan, manage and balance your priorities, you can be the star of your college without a doubt. Time to dump all your skepticism and uncertainty about entering into a new arena. 
1.Organizing is a journey not a destination 
It's natural for you to imagine that your experience at your new college is going to be all fun. But you need to step up to expect less when it comes to having fun. Classes are your focus and it's always better to plan ahead. Scheduling your productive hours can make your college life a piece of cake. Managing your time can make you an efficient student.
2. "Intelligence is the ability to adapt and change" said Stephen Hawking
As exciting as it sounds, anxiety and fears follow to make it harder for any student to gel in the new college. It definitely takes time to get used to the place and the people. Freshman year is hence considered a novice yet very memorable time of college life. A classroom is your environment to engage, adapt, learn and grow. Observe your environment and interact as much as possible.
3. Growth is the priority.
Explore and reinvent yourself- this is certainly one of the most important tips for freshman year in college. Apprehension to face the new things could push you behind. Open up to new scenarios of college life. Learning is key. Every situation could offer you something to learn. Skills can be developed even better through experiential learning than theory based learning. So never shy away from doing something new and learning.
4. Utilize college resources
Make good use of all the resources the college is offering. Being a freshman you need to get a good exposure to the opportunities that the college could offer. Stay aware of what is provided and if not, explore and ask around. Your seniors could be very helpful to get to know your environment. Getting a heads up to perform well academically, internship opportunities, part time employment etc. are the important opportunities you need to learn about that could make all the difference.
5. A daily child to win it
Never skip classes unless it's really necessary. Ace your exams by working on your goals everyday. Pulling all-nighters just before the exam like we all did at school is highly ineffective to work out at college. Freshman year is the year where you create an impression. Put your best foot forward. It wouldn't be too hard to follow up on each day's work and stay up to date with all deadlines. Be active in the classroom and prepare yourself to be a leader for the juniors coming in.
6. Health is wealth
Begin to balance academics with recreational activities. This is essential to function well. Be mindful of your mental health and physical health. Taking good care of yourself is never a bad idea. Remember that an apple a day could keep your doctor away. Try to avoid junk and be the best version of yourself.
7. Connections are everything
Another one of the best tips for freshman year in college is forming connections. Involve yourself in community activities and don't fall back on building a good social circle. Your initial efforts into broadening your network can take you to greater heights. Don't limit your social circle just to friends and family. Your college is a huge ecosystem in itself and you possess the liberty to take advantage of that. People can help you with many aspects when you feel lost. Scholarships, part-timers, etc. that are hard to get can be a breeze by interacting with the right kind of folk. Integrate your activities with studies for an overall development.
8. Don't expect an easy sail
Trust me the journey is not going to be an easy one. Quite clearly every experience has its ups and downs. College is no different, it comes with its own terms and conditions. Generally, students have a vision of their dream college experience to be exceptionally amazing. But it is not going to be so ideal. Be open to accepting the lows through your path. Your friend group might not be perfect, or you wouldn't have supportive mentors or teachers. Don't let the negatives stop you from seeing the bigger picture. It's okay not to be okay. So, eventually things would fall into place.  
In the end it all boils down to how you manage yourself to get the best out of your freshman year at college as it is a stepping stone to your success. A ton to learn, experience and enjoy. The roller coaster ride that you had imagined would be the reality soon. 
Get Into The College Of Your Dreams With A Plan 
Guessing these tips for freshmen year at college have done justice to giving you clarity into many aspects of your experience to come. Budding to become successful graduates in the near future, I hope you all pass with flying colors.
Published at Thu, 25 Mar 2021 06:24:12 +0000
Article source: https://blog.univariety.com/tips-for-freshman-year-in-college/