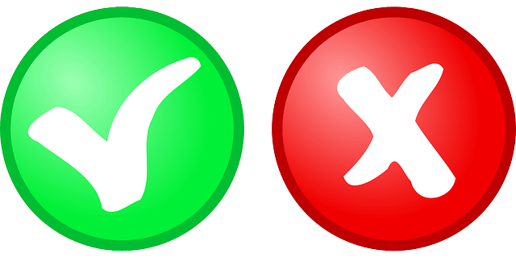 Did you get a provisional offer of admission from your dream college? What does provisional admission mean, and what do you need to do next? And have you been accepted or not? Provisional admission can be confusing for students and parents to navigate, but we're here to explain the process as well as the steps you need to take to get that official admissions letter.
What Is Provisional Admission?
If you receive a provisional offer of admission, what does that actually mean? A provisional admission means that you'll be admitted to the school provided you complete a certain set of requirements (these will be spelled out for you when you receive the provisional admission). The requirements are often one or more classes you need to complete (often earning a certain letter grade in them) or a GPA you need to meet.
If you receive a provisional admission, are you admitted? Not officially, but as long as you complete the requirements, you automatically will be admitted into the school. You won't need to reapply again or anything like that. Provisional admission requirements are typically very achievable for students, so colleges operate on the assumption that students who initially receive a provisional admission will meet the requirements and be fully admitted quickly enough to begin college on time. This means that you'll still go through the processes of getting a dorm placement, choosing classes, etc. at the same time as other incoming freshman.
Some colleges require students to complete the provisional admission requirements before they can enroll in classes at the college. This means you'd need to complete them during your senior year of high school or the summer before college (or delay starting college). Other colleges allow students to move onto campus in the fall and take their provisional admission requirements at the school itself, sometimes while taking college classes at the same time. 
Why Do Colleges Offer Provisional Admission?
In general, colleges will offer provisional admission to a student who they think will do well at the school, but from whom they need a bit more proof before they can be officially admitted. As mentioned above, receiving a provisional admission generally means you need to complete one or more required classes before you can be officially admitted. Colleges want to make sure you have a solid background in certain subjects before you begin taking college classes.
While receiving a provisional admission can be stressful, the good news is that colleges only offer provisional admission to students they are confident will meet the requirements (otherwise they would have simply sent you a rejection letter). In most cases, everything else (freshman orientation, choosing your classes, etc.) will go along according to plan, and once you complete your requirements, you'll send the information over to the college, and then you'll be officially admitted!
It's also worth noting that nearly all college admission offers are provisional, even if they aren't explicitly called such. For example, if you get admitted into a college in the winter of your senior year and then flunk your final semester of high school classes or end up not graduating at all, many colleges would rescind your offer of admission or change it to a provisional admission that requires you to pass certain classes with a certain GPA. Most college offers of admission aren't official official until the school receives your final high school transcript, but again, colleges operate on the assumption that most students keep their grades up senior year and graduate, so they don't make a big deal about their offers being provisional. California State University–Northridge states that they may " rescind admission decisions, cancel financial aid awards, withdraw housing contracts and cancel any university registration for students who are found not to be eligible after the final transcript(s) are evaluated," which is a common policy for colleges to have.
Bottom line: Finish high school strong, and if you receive a provisional offer of admission, complete those requirements to get officially accepted.
What Should You Do After Receiving a Provisional Admission?
If you receive a provisional offer of admission, the steps you need to take, and when you'll need to complete them, will be spelled out for you in the letter you receive with the offer. If there's anything that seems unclear, contact the admissions office (their contact information should also be included in the letter) and ask any questions you need to get a complete picture of what you need to do. Assuming things or trying to guess what they're asking for can put you at risk of not getting admitted to the school.
Once you're clear on what you need to do, make a plan for how and when you're going to do it. If there are classes you need to take, talk to your high school guidance counselor or local community college about getting enrolled. If you need to raise your GPA, draw up a study plan and/or consider getting a tutor. Your guidance counselor will have helped a lot of students who received provisional admissions before you, and they can be a great resource for advice.
If you don't think you'll be able to meet the conditions of your provisional admission (i.e. you're struggling in a class/unable to enroll in a class by the required deadline), speak to the university as soon as possible. This is key! There may be some leeway in their requirements, but you'll need to be proactive and speak up about this as soon as you can. Waiting until the provisional admission deadline has passed before discussing the problem will likely get you a rejection letter from the school.
And once you have your plan in place, stick to it! Follow the tips we discuss in the final section for more help on navigating a provisional admission.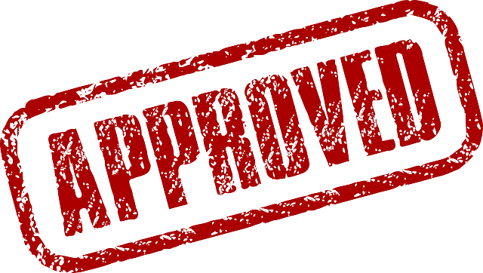 3 Example Provisional Admission Cases
What do actual provisional admission scenarios look like? Below are three of the most common cases students are provisionally admitted. For each, we go over the actual provisional admission policy of a particular college to show what it'd be like to be a student provisionally admitted there.
Case 1: Prerequisite Classes
As mentioned above, one of the most common reasons to be provisionally admitted is because you're missing prereqs. How the school handles this can vary. Some schools require you to complete the prereqs before you can enroll. Others allow you to start on campus as normal but take the prereqs your first semester(s). This second scenario is generally more common for graduate programs. In both cases, the provisional admission will be dropped once the prerequisites are completed.At Johns Hopkins' Whiting School of Engineering, students who are provisionally admitted because of prereqs will work with a counselor to come up with a plan and deadline for them to complete the prereqs. They'll still start on campus at the usual time, and once they've completed the prereqs (with a grade of a B- or higher), they'll be fully admitted.
Case 2: TOEFL Scores
Another area that can cause a provisional admission is English language skills for students who don't speak English as a first language or attended an English-language high school. For example, at Michigan State University, undergraduate applicants who meet the academic requirements of the university but not the English language requirements will be provisionally admitted. When they arrive on campus to begin their freshman year, they'll need to take the MSU English Language Test. If you score high enough, your provisional admission will be dropped, and you'll be able to begin a normal course load of classes. If your score isn't high enough, the provisional admission will remain, and you'll be enrolled in English language courses (sometimes alongside regular classes), and you'll remain provisionally admitted until you score high enough on the English language test. 
So you may end up at the university longer than a non-provisionally admitted student, but you'll be given time and resources to get your language skills strong enough to enroll normally.
Case 3: Provisional Status for All Students
A few schools require all students to have provisional admission status until they meet a certain requirement, typically a certain number of credit hours. The University of Idaho is one of those schools. Freshman students need to complete at least 14 credit hours within their first three semesters in order to be fully admitted. However, here the provisional admission status doesn't have an impact on your day-to-day at the school, simply because everyone is in the same boat (which is also why the school makes it clear that, "A freshman student receiving provisional admission has full admission status." Once you've completed 14 credit hours, you're automatically fully admitted into the school.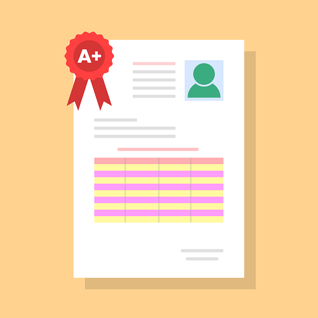 4 Tips to Get Accepted After a Provisional Admission
You got the provisional admission, you understand what it means, and you know what you need to do. But what else can you do? The four tips below will help ensure you get that official acceptance letter.
#1: Make a Plan and Stick to It
Even though it can be frustrating to be provisionally admitted, your next steps are clear: complete the requirements, and you're in! You don't need to go above and beyond or try to impress the school. If they say you need to pass Class A and Class B with a B- or higher, that's all you need to do! But, on the other hand, you must complete those requirements to get in, so you'll want to make a plan for how you'll accomplish that. As soon as you receive your provisional admission, create a schedule for when you'll accomplish certain things (enrolling in the classes, getting your final transcript), and make sure they align with the school's deadline. A study plan can be another good idea, especially if you'll be juggling other priorities while you're taking the class or if you're concerned about getting a certain grade in the class.
#2: Find Accountability Partners
Receiving a provisional admission can be stressful: you're already dealing with finishing up high school classes, graduating, and applying for and preparing for college, and now you have another thing to worry about. Having someone to encourage you to stay on track can be very helpful. This could be a parent, sibling, friend, tutor, etc. with whom you share updates and who makes sure you're keeping to the plan you made.
#3: Keep Communication With the College Open
After you receive a provisional acceptance, don't be afraid to ask the school for more information or guidance. As we mentioned above, you'll want to be absolutely clear on what you need to do to get admitted, and when you need to have it done by. If you're concerned about what class to take, if you'll get your transcript too late, etc. talk to them! Remember, they want you to be a student in their school, so they'll be happy to help clarify things for you and ensure everyone is on the same page.
#4: Get Proof of Your Work
In order to show the college you've completed your provisional admission requirements and can be fully admitted as a student, you'll need to have proof of your accomplishments. This generally requires you to send an official transcript (with the required classes and grades you earned listed). Get this done as soon as possible, and follow up if you don't hear from the school a week or so after sending in the requirements. You don't want to put your offer in jeopardy because delayed mail or a wrong address caused you to miss your provisional admission deadline.
Summary: What Is Provisional Admission?
A provisional acceptance to a school means that you'll be admitted as long as you complete certain requirements (often classes to pass with a certain grade). As long as you complete the requirements by the stated deadline, you'll be admitted. You won't need to reapply or submit test scores again or anything like that. Colleges offer provisional admission to students they want at their school and who they think will do well but who need a few more classes or requirements under their belt before they begin college. If you do receive a provisional admission, know that they're fairly common and remember to:
Create a plan for how you'll meet the requirements
Find accountability partners
Communicate with the school
Get proof you completed the requirements
What's Next?
Are you worried about standardized tests and their role in your college application? Read this article to find out when these tests might not matter for you.
Not sure what you want to study in college? Get tips on how you can choose the best major for you, and learn about the benefits of double majoring if you're interested in more than one field.
How much does college cost these days? Our expert guide goes over how much you can expect to pay for your undergraduate education and offers tips on how you can fork out less money.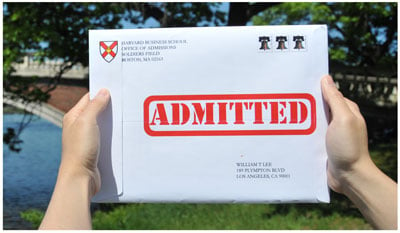 Want to build the best possible college application?
We can help. PrepScholar Admissions is the world's best admissions consulting service. We combine world-class admissions counselors with our data-driven, proprietary admissions strategies. We've overseen thousands of students get into their top choice schools, from state colleges to the Ivy League.
We know what kinds of students colleges want to admit. We want to get you admitted to your dream schools.
Learn more about PrepScholar Admissions to maximize your chance of getting in.
Source: blog.prepscholar.com