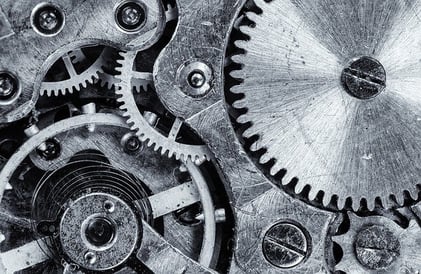 Want to be an engineering major in college? A great way to set yourself up for success before you even begin your freshman year is to do an engineering internship or camp as a high school student. However, summer engineering internships for high school students can be tough to find. That's where we come in! We've compiled a list of the 14 best engineering opportunities for high schoolers, including some that pay you to participate!
How Can High School Students Learn About Engineering Careers?
If you're interested in a career in engineering, there are multiple ways you can get more knowledge and experience in the field before even graduating high school. Below are the three best ways high school students can get engineering experience.
Job Shadowing
Job shadowing is where you spend a day or a few days observing a professional on the job. Job shadowing is popular with high school students because it introduces them to different careers and helps them decide which jobs would be the best fit for them. It can also be a great fallback option if you can't find an internship willing to take on a high schooler.
In general, job shadowing involves following one worker, often called a mentor, as they go about their work day. A job shadow mostly involves listening and observing, but they often give you the chance to perform some simple job duties. For an engineering-related job shadow, you might look at designs for projects, sit in on meetings, and visit a lab/project site.
Classes
The most obvious way for high school students to learn more about engineering is to take a class on the topic. This can range anywhere from a one-day class, to a semester-long course, to a full-on summer camp. If you attend a high school with a lot of electives, they may have engineering-related classes you can sign up for. But, if not, you still have options. Your local community college will likely offer introductory engineering courses, or there may be summer programs for you to enroll in. We also list several programs, both virtual and in-person, below. 
Internships
Internships are the best way to get an idea of what working in a particular industry will be like. An internship is a short-term job that allows the worker, or intern, to gain introductory experience in a certain profession. As an engineering intern, you'll likely work in a lab or at a field site and gain hands-on and practical experience you can use for a future career in engineering.
However, it can be difficult to get one of these internships, especially if you're still in high school. This is particularly true for high schoolers interested in engineering internships since there are so many undergrad engineering students looking for the same thing. Fortunately, we've listed several options for summer engineering internships (both paid and unpaid) for high school students in the next section.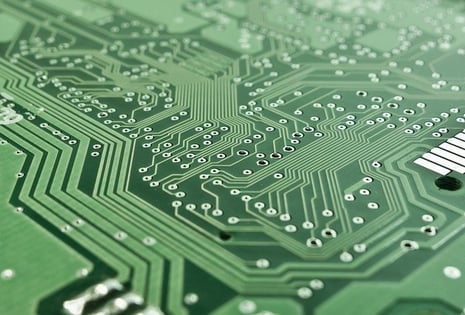 14 Engineering Opportunities for High School Students
Below are 14 engineering programs and internships for high schoolers. For each, we give info on location, length of time, which grades are eligible, and cost/salary, as well as an overview of what you can expect from the experience and what skills you can get from it.
Summer Engineering Internships for High School Students
Engineering summer internships for high school students are a great way to get work experience, and many pay you as well! Check out seven of the best below.
Stanford Summer Research Internships
Virtual (for 2022), then expected to be in-person in Palo Alto, CA
Length: 8 weeks
Grades Eligible: Rising juniors and seniors
Paid?: No
Stanford University has one of the country's top-rated engineering programs, and, fortunately for high school students, they offer summer internships to current juniors and seniors. The process is competitive, but if you're accepted, you'll be placed into a group with other interns and receive "early exposure to cutting-edge research in an academic environment." Internships are available in many STEM fields, and you can choose one tailored to your own interests. All interns will be mentored by students, faculty, and staff of the Stanford Compression Forum.
NASA Internship Program at Langley Research Center
Hampton, VA
Length: 8-10 weeks
Grades Eligible: Must be at least 16 years old and a sophomore when internship begins
Paid: Yes
If you're particularly interested in aerospace engineering, NASA offers high school students internships at the Langley Research Center in Hampton, Virginia. Internships are available year-round and last ten weeks over the summer and eight weeks in the fall or spring. Interns will conduct actual research in STEM fields, as well as learn about other areas that support NASA's mission, such as business, communications, and marketing. Recent internship focus areas have included:
High Temperature Materials and Structures

Space Hardware Design Testing

Public Affairs Multimedia

Mars Surface Habitat

Statistical Engineering

Aerial Robotics Dynamics and Control
Princeton University's Laboratory Learning Program
Princeton, NJ

Length: 5-6 weeks

Grades Eligible: Must be at least 16 years old

Paid: No; participants must provide housing and meals
Princeton University offers summer research experiences for high school students aged 16 and older. Students apply to a specific research opportunity (they offer internships in both natural sciences and engineering). If accepted, they'll work in a Princeton lab and be mentored by university faculty and researchers. At the end of their internship, students will write a two-page research summary report (which would be a great addition to college applications). Princeton's program is an excellent opportunity to get actual engineering lab experience at one of the best colleges in the county; however, a downside is that the internship isn't paid, and students need to come up with their own housing and meals.
Air Force Research Laboratory Scholars Program
Various location
Length: Varies
Grades Eligible: Rising juniors and seniors
Paid: Yes
AFRL Scholars Program is a great way for high school upperclassmen to get hands-on experience in labs working with some of the most cutting-edge technology available. There are multiple labs around the country, and you'll apply to a specific internship that most closely matches your interests. Once accepted, you'll work with AFRL scientists and engineers in the lab and gain technical training and mentorship from seasoned engineers.
Boston University's Research in Science & Engineering Program
Boston, MA
Length: 6 weeks
Grades Eligible: Rising seniors
Paid: No, costs $5,370 + $3,156 for room and board
BU's RISE program has two tracks: an internship and a practicum path. Only the internship path focuses on engineering. Internship participants are paired with a mentor and work 40 hours a week on research projects in a BU laboratory. Students will end the program with a poster presentation, and some students go on to submit their research projects to prestigious STEM competitions such as the Regeneron  ISEF. Throughout the six weeks, interns will also attend weekly workshops that cover topics such as how to write a research paper and networking in the STEM community.
Idaho National Laboratory Student Internships
Idaho Falls, ID
Length: 6 weeks
Grades Eligible: Students must be at least 16 years old
Paid: Yes
If you're specifically interested in nuclear energy, renewable energy, and/or national security, the INL, which is one of the country's major nuclear energy labs, is a great place to intern. Interns "help solve real-world problems under the guidance of INL experts and learn to apply science, mathematics, engineering and technology (STEM) concepts on specific projects." Housing is not provided, but students earn $3,500 for working six weeks. (And if they choose to intern at INL again, they make $4,000 their second time around.)
Office of Naval Research's Science and Engineering Apprentice Program (SEAP)
Various locations
Length: 8 weeks
Grades Eligible: Rising sophomores, juniors, and seniors
Paid: Yes
SEAP, run by the Office of Naval Research, places roughly 300 high school students at internships in about 30 Navy labs around the country each summer. Interns will learn about Naval research while working under top scientists and engineers. Housing is not provided, but students earn $4,000 for the internship (or $4,500 if they're returning for a second internship.)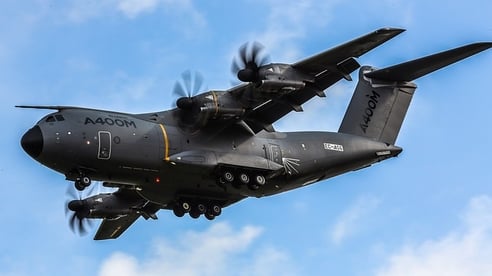 Engineering Summer Programs for High School Students
If you're looking for an engineering camp for high school students, this is the section for you! We have seven opportunities of varying lengths, locations, and prices.
MIT Online Science, Technology, and Engineering Community (MOSTEC) Program
Hybrid (partially in Cambridge, MA and partially virtual)
Length: 6 months
Grades Eligible: Rising seniors
Cost: Free, including room and board
MIT's MOSTEC program is an excellent way to get hands-on and in-depth mentorship in the STEM field. The program is for rising high school seniors and begins the summer before senior year. Participants complete two online courses and projects and are paired with undergraduate mentors. In early August, participants travel to MIT's campus for a five-day conference to present their projects and attend workshops. Then, from August until December, participants interact with MIT faculty and researchers via webinars and Q&A sessions and write online blogs. Courses and projects can focus on any STEM area, including computer science. Another bonus to the program is that it's completely free: you'd only need to pay for your transportation to and from MIT.
Columbia University's Summer High School Academic Program for Engineers (SHAPE)
New York City, NY
Length: 3 weeks
Grades Eligible: Rising sophomores, juniors, and seniors
Cost: $4,270 (room and board are not offered)
Columbia University has a highly-ranked undergraduate engineering program, and they offer high school students the opportunity to take college-level engineering courses taught by Columbia Engineering faculty. Students choose one engineering course (recent course topics included robotics, electrical engineering, and environmental engineering) and one elective course to take over the three-week program. Students will also have access to Columbia's Makerspace and MechTech labs where they can build prototypes and learn how to use different equipment. Additionally, the Columbia undergraduate admissions office will host college preparation workshops several times throughout the program to help participants prepare for college life.
Engineering Summer Academy at Penn State
University Park, PA
Length: 3 weeks
Grades Eligible: All high school students
Cost: $7785
ESAP at Penn State is designed to give high-achieving high school students an introduction to college-level math and science courses as well as hands-on practical experience. Students live on campus and can enroll in one of six courses: biotechnology, complex networks, computer graphics, computer science, nanotechnology, or robotics. Courses are taught by Penn State faculty and grad students, and students earn college credit for completing the summer program.
Research Science Institute at MIT
Cambridge, MA
Length: 6 weeks
Grades Eligible: Rising seniors
Cost: Free
RSI is probably the most prestigious science research program in the country for high school students. The program combines courses that focus on scientific theory with hands-on STEM research. Participants will experience the entire research cycle from start to finish. Some activities RSI students will do include:
Reading current literature in their field of research
Drafting and executing a detailed research plan
Delivering written and oral reports of their findings
The research projects completed by participants are easily college-level in depth and difficulty. In addition to being highly prestigious, RSI is also highly competitive, but if you get in, it's an exceptional extracurricular to have on your resume and will undoubtedly give your college applications a boost. We have an entire guide dedicated to RSI and tips for getting in (coming soon); check it out if you're interested in applying.
BlueStamp Engineering
Palo Alto, CA or Remote
Length: 6 weeks (in Palo Alto) or 3 weeks (remote)
Grades Eligible: All high school students
Cost: $4600 (in-person; does not include room and board) $2000 (remote)
If you have a specific engineering project you want to work on, BlueStamp Engineering might be the summer program for you. In this program, high school students get the opportunity to work on a project they're passionate about with help and mentorship from current engineers and tech leaders. In contrast to many other programs, BlueStamp Engineering's program doesn't include any homework or classes. Instead, it's highly independent and self-driven. You get to decide how you want your project to go, and whenever you need help, experts will be there to assist you. You can check out past student projects here.
MIT THINK Scholars Program
Virtual + visit to Cambridge, MA
Length: 4 months
Grades Eligible: All high school students
Cost: Free; participants awarded $1,000 stipend
You've probably noticed that MIT offers a lot of engineering summer programs for high school students. The THINK Scholars Program is for high school students who have a STEM project in mind and have already done a significant amount of research on it. Students apply in the fall/early winter, then learn if they're accepted in early February. They are then part of the program until June. During the program, students receive $1,000 for project costs and are paired with at least one MIT researcher as a mentor for their project. Over the summer, participants also make an all-expenses paid, four-day visit to MIT's campus to meet MIT professors, and other THINK participants and tour MIT labs.
My Introduction to Engineering (MITE) Program at UT Austin
Austin, TX
Length: 5 days
Grades Eligible: Rising juniors
Cost: Free
If you're considering a career in engineering but don't know much about the field yet, the MITE program could be just what you're looking for. MITE is a five-day camp for high school juniors to "discover engineering through participation in an engineering team project, hands-on activities and interactions with engineering students, faculty, staff and alumni." Students will live in dorms on campus and attend lectures, tour engineering labs on campus, and participate in their own engineering project.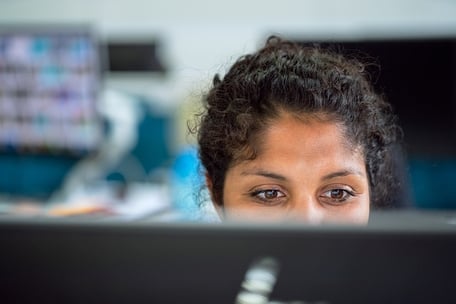 How to Impress Colleges With Your Engineering Experience
Once you've completed an engineering internship or program, how can you make sure it gives your college application the biggest boost possible? A high school engineering program has the potential to look very impressive to colleges, so use the three tips below to make yours stand out.
#1: Explain Your Accomplishments
It seems obvious but many people (even those much further in their careers), simply list their job title and expect others to understand their duties and accomplishments from that. But people looking over resumes aren't mind readers, so be sure to spell it out for them. In the part of your college application where you list extracurriculars and work experience, be sure to include several sentences or bullet points explaining what work you did for the job and what you accomplished during your internship. If you did an engineering course, do the same thing, listing the work you did for it and any final projects you completed.
#2: Link Your Portfolio
Many times after you complete an engineering internship or course, you'll have created a few projects, either on your own or as part of a group. Set up a website (another great way to show off your skills!) and include links and/or images of your project, along with a description of your thought process and the work you did. Having an online portfolio so early in your career will put you ahead of the game, not only when you apply to colleges, but also when you apply to other engineering internships and jobs down the line. It gives reviewers concrete examples of your talents and expertise.
There's often a spot on college applications where you can include additional information you think might be useful. Link your portfolio here! Include a sentence or two explaining what it is, as well. Then college admissions teams will be free to review all your engineering work without you trying to figure out how to fit it into the application itself.
#3: Get a Letter of Recommendation
Having your internship supervisor or course instructor write a letter of recommendation explaining your internship duties/coursework requirements is a great way for colleges to understand what you really accomplished. Some colleges require that letters of rec only come from people who taught you in high school, but others either don't have restrictions or allow an additional letter of rec from a non- high school teacher. If your teacher or supervisor is willing, having a letter of rec from them can really convince colleges that you had a meaningful experience and are seriously preparing yourself for a future career as an engineer.
Summary: Engineering Summer Programs for High School Students
If you've looked into summer engineering internships for high school students, then you know it can be tough to get a meaningful experience that'll give you a strong foundation for gaining more engineering skills. However, completing an engineering camp for high school students can be a great way to get real-world skills and knowledge as well as a great boost to college applications. When mentioning your engineering experience in your college applications, be sure to:
Clearly explain your accomplishments
Link to your portfolio
Get a letter of recommendation from your instructor/supervisor
What's Next?
What are the best schools for engineers? Check out our guide on the top 25 engineering schools to find out!
Where can you get the most money to study engineering? Find out with our compilation of the best engineering scholarships.
Your high school math and science classes will be key to helping you get accepted into an engineering program.  Learn the best math and science classes to take in high school.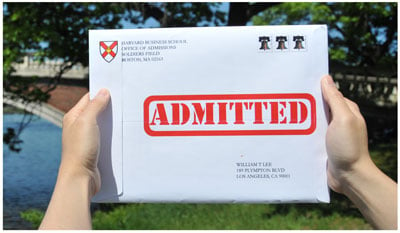 Thinking ahead to college applications?
If you're a freshman, sophomore, or junior worried about college admissions, our world-class admissions counselors can help. We know exactly what kinds of students colleges want to admit and can make sure your profile shines.
PrepScholar Admissions is the world's best admissions consulting service. We've helped thousands of students get into their top choice schools, from state colleges to the Ivy League.
Join our mentoring program today:
Source: blog.prepscholar.com